Best Price on a 2019 Kia Cerato GT Hatch – Car Business on the Job
A customer of mine decided to sell the Holden Commodore SSV Redline, he purchased through Car Business almost two years ago. He was worried about driving it, anxious about leaving it in a car park and just wasn't happy with the fuel economy. Merv sold it privately and has decided to purchase a new Kia Cerato GT Hatch in Sunset Orange.
Using my unique new car price process, off I went to source a car for him. Kia has the Cerato GT Hatch advertised online for $32,990 drive away and with the metallic paint and accessories, it ran out to $34,190 on road.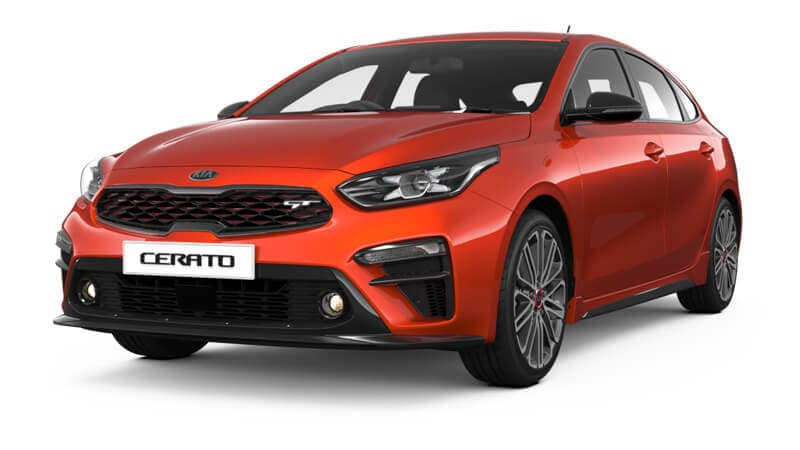 Kia's online price for this car with accessories is $34190 on road, drive away.Offer 1                      $33,029.80              Car in stock
Offer 2                   $32,617.00           Car due Mid December
Offer 3                      $33,430.00
Offer 4                      $33,757.00
Offer 5                      $33,320.00              (Un-driven Demo)
Offer 6                      No offer                    No Stock until Feb 2020
Offer 7                      $33,750.00
So the bottom line is that I was able to purchase Merv's new Kia Cerato GT Hatch for $1573 less than the online price, on the highest price was still less than the advertised price. All cars that I broker come with a full tank of fuel too.
If you're in the market to buy a new Kia Cerato GT Auto Hatch or any other new car cheaper than you can on your own, get in touch with Car Business.
Related Articles on Discount New Car Cars 
Contact Information for Car Buyers in Brisbane.
If you'd like me to assist you with anything to do with a new car or one that you already own, here's how to get in touch.
Office:             2/265 Oxley Avenue, Cnr Duffield Rd, Margate QLD 4019
Email:              bo********@ca*********.au
Phone:             0418 748 498
Web:                https://carbusiness.com.au
If you'd like to check out my history or reputation, click on this Google My Business link. 
Let me take the drama, stress and BS out of buying a new car. I can get you the best discounts on new cars and my fees are transparent. Know what you're paying to a car broker upfront.