Buying a new car? Honda Civic RS Hatch Price Guide
A mate of mine, who I've known through Golf for over 30 years, contacted me recently to buy a new Honda Civic RS hatch.
His wife Chris is currently driving a 10-year-old BMW 120 coupe and they wanted to replace it with a modern sporty looking hatch, but a car that was reasonably priced and would do the job without too many issues for the next 10 years. Enter the 2019 Honda Civic RS Hatch.
With Honda's end of year offers, the Civic comes with a 7-year warranty, 7-year premium roadside-assist besides the upmarket features of the car. Honda currently has it advertised online for $35,727 drive away. Could I do any better for him? What a question!! You're talking to ' The Car Guy'! Here are the prices I was able to get for Bernie and Chris.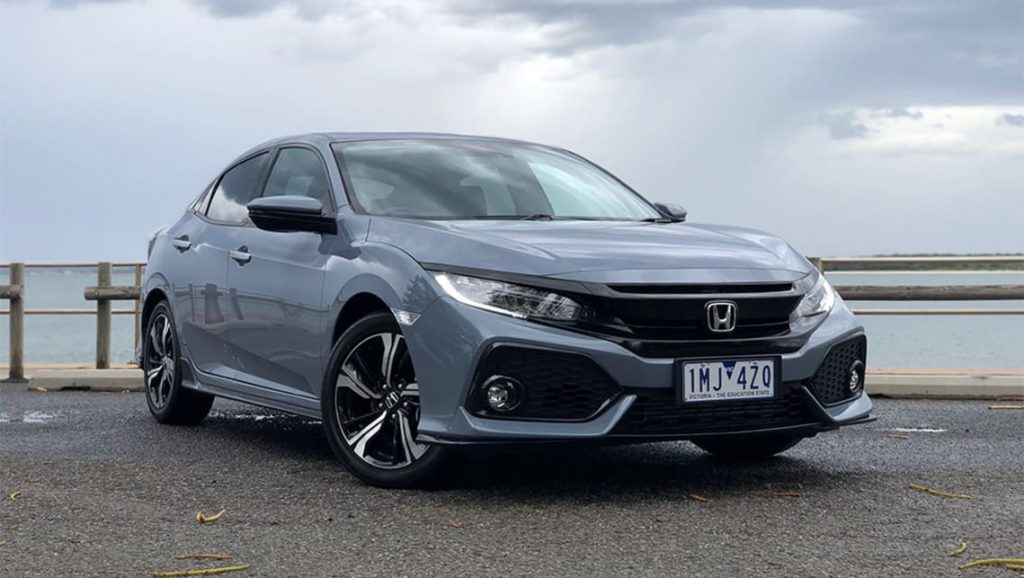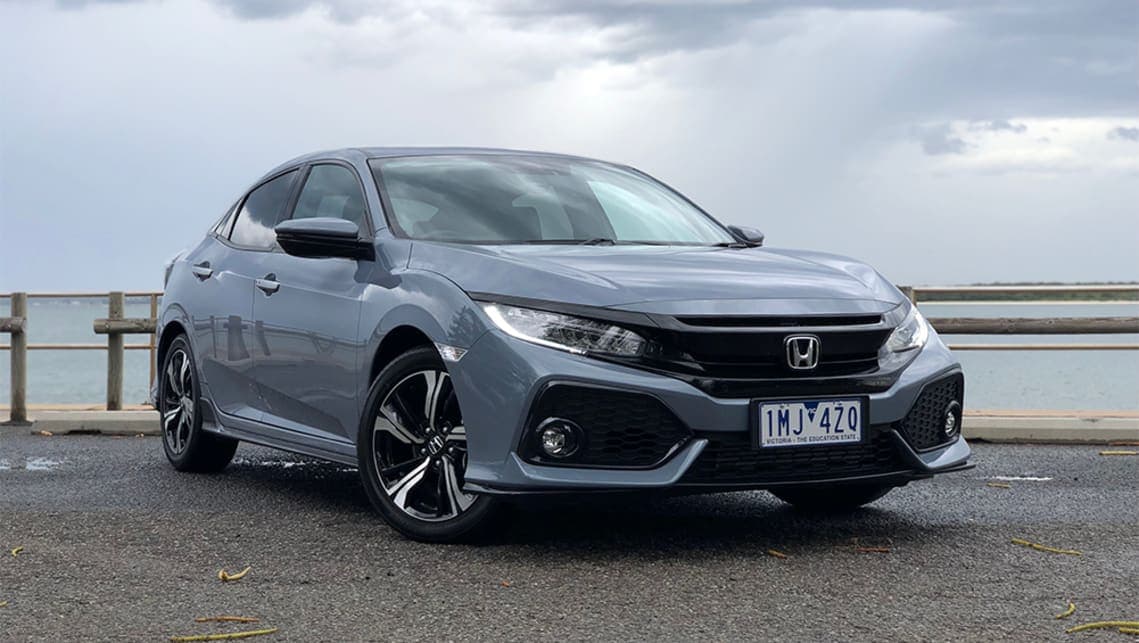 And another excellent feature of the Honda Civic RS Hatch is that all dealer services are capped at $297. That's $297 for each 10,000-kilometre service, right up to 100,000 kilometres. Better suck that up Ultratune, K-Mart and the rest of the aftermarket service industry. There's nothing better than having your Honda serviced by Honda trained technicians using genuine Honda parts.
 Honda Civic RS Hatch Price – Online Advertised      $35,727
Offer 1                                                                                                 $32,490
Offer 2                                                                                                 $31,755*
Offer 3                                                                                                 $33,900
Offer 4                                                                                                 $32,490
Offer 5                                                                                                 $33,273
Offer 6                                                                                                 $32,150
 Offer 2 of $31,755 was the best dealer offer by $735 and better than the advertised price online by a massive $3,972. And before you say it's 'only' $735, just remember that the new car dealer that you visit will be trying his socks off to sell it to you for the full $35,727
Remember new car salespeople and dealers want to make as much as they can on any new car and then they'll throw you to the aftermarket wolves to spend even more money.
And if you are financing your new car and go through the dealer's finance manager, expect to contribute, on average, another $2,700 to their bottom line.
At Car Business, I'll avoid you having to deal with the new car dealers – I'll obtain up to 7 quotes or more on any new car and if you need it, introduce you to a 'friendly' finance broker that I've known and dealt with for over 25 years.
Related Articles
Contact Information for Car Buyers in Brisbane.
If you'd like me to assist you with anything to do with a new car or one that you already own, here's how to get in touch.
Office:             2/265 Oxley Avenue, Cnr Duffield Rd, Margate QLD 4019
Email:              bo********@ca*********.au
Phone:             0418 748 498
Web:                https://carbusiness.com.au
If you'd like to check out my history or reputation, click on this Google My Business link. 
Let me take the drama, stress and BS out of buying a new car. I can get you the best discounts on a new car and my fees are transparent*. Know what you're paying to a car broker upfront.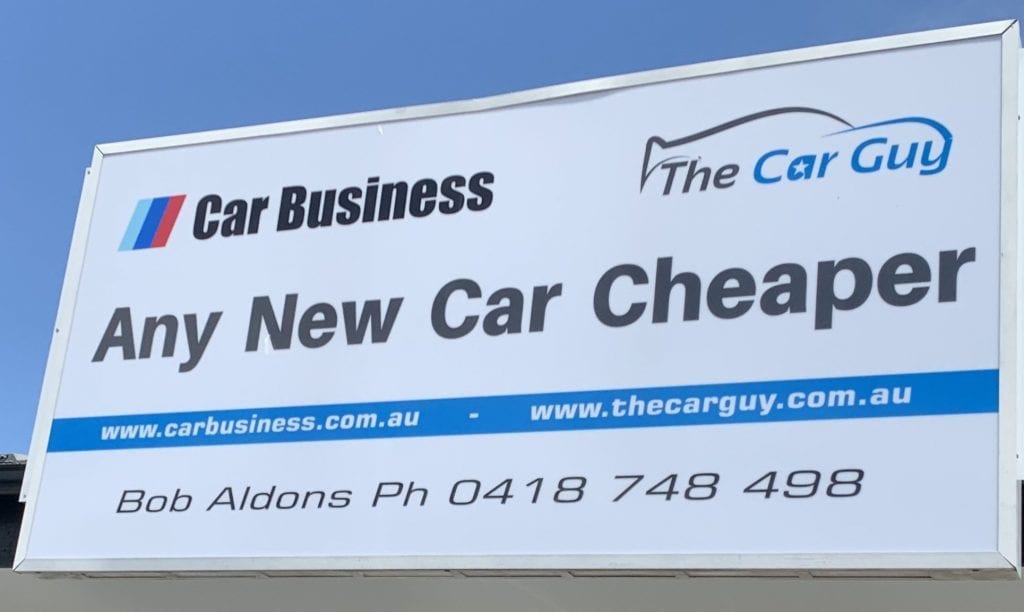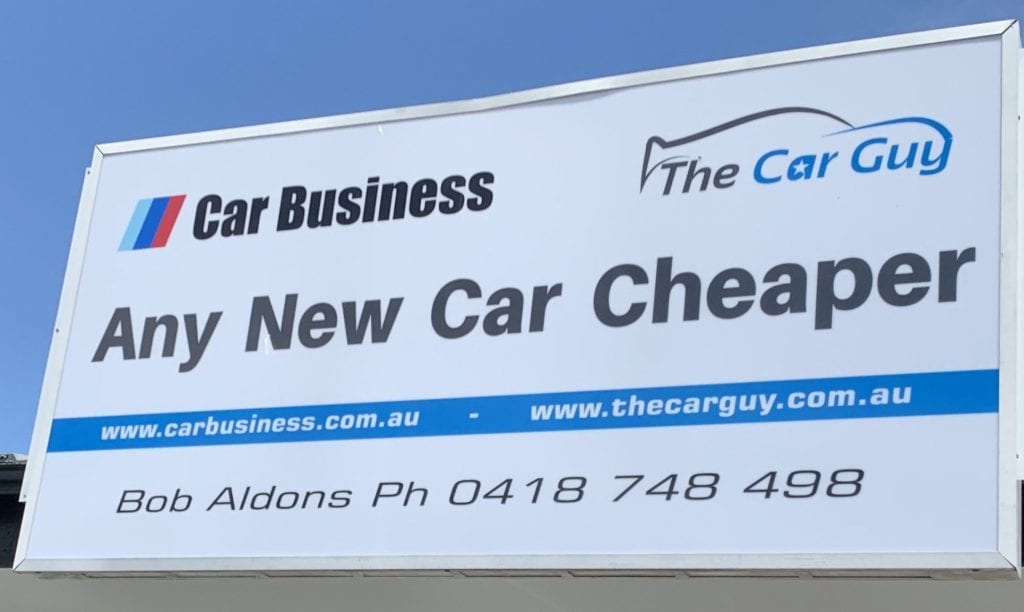 Prices indicated excludes my fee which will be added to the prices I obtain for you. The successful dealer also pays me a fee ranging from $330 (inc GST) up to $1100 (inc GST) – depending on the price of the new car. For this particular vehicle, my fee to the customer is $330 and the same to the dealer.