Buying a New Car? Here's How to Save Money on a New Car Purchase in Queensland (or any other state or territory in Australia)
The experience of buying a new car of any brand, can be exciting for some and intimidating for most. In all cases, you as the new car buyer should take the process of buying a new car very seriously.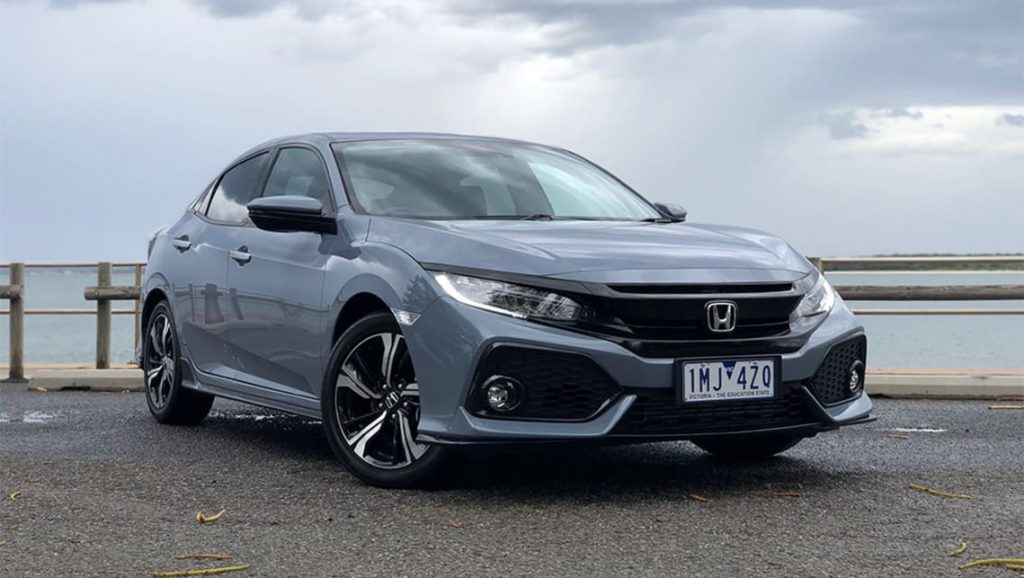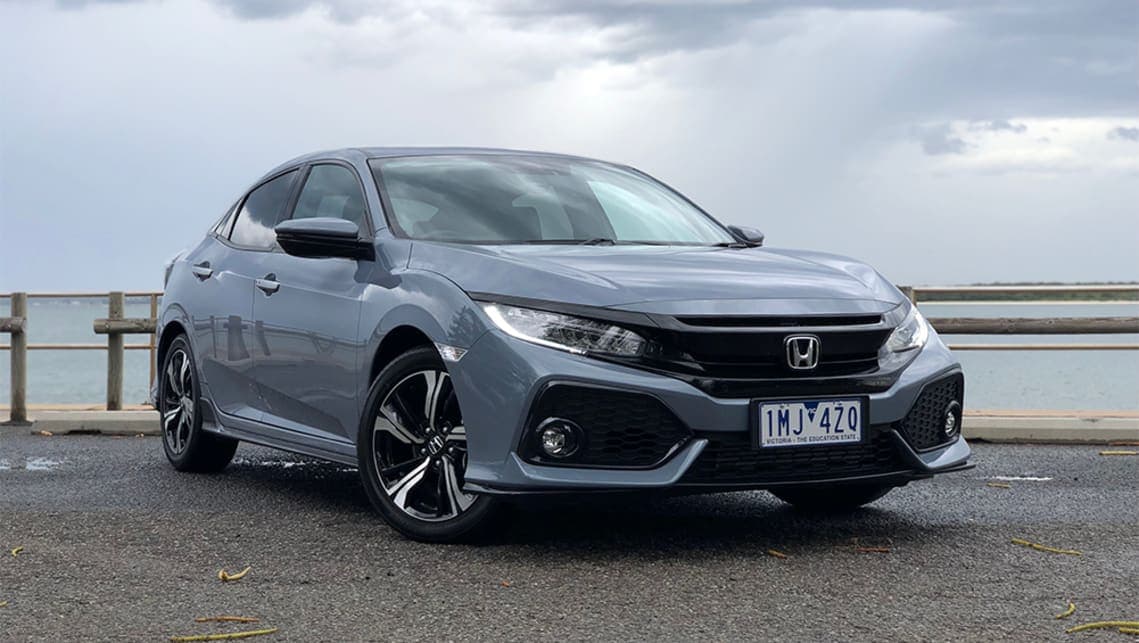 When you're in the market to purchase there's a number of things on your checklist to ensure that it all goes well.   Before you buy a new car, make sure you:
Double-check the purchase contract and look at the total price, and what warranty you're getting with the car.
There is no cooling-off period on a new car purchase. You sign it, you own it.
Make sure that the build date and compliance date on the contract are the same as the dates on the car.
Enter the negotiation stage with a firm figure in mind. Don't exceed that figure on the first visit to the car dealer.
Pay as small a deposit as you can and make sure that it's refundable to you if everything doesn't go to plan.
Arrange an inspection of the new car by an independent authority (RACQ for example) before you actually take delivery of it.
Make sure that all items that should have been included are actually there.
Ask the dealer to explain to you how they handle disputes.
Contract
A contract for the purchase of a new car is a legally binding document. You just can't change your mind unless you have a "get out clause". The ability to cancel the contract can be subject to the following.
Subject to customer arranged finance
Subject to Inspection before delivery
Subject to the advice from a friend, relative or lawyer.
Do not under any circumstance sign a contract until you want to buy a new car.
Before signing make sure you read the contract thoroughly or even have someone else read it,
Make sure that the contract doesn't have:
Unfavourable clauses
Clearly shows the trade-in details, current kilometres on the odometer and the amount of consideration.
Shows your financial body if you're financing a part of the change-over price.
You should never sign an incomplete contract. It is your right to receive a copy of the contract that has been signed by you and the car dealerships authorising manager.
If you're entitled to registration concessions, make sure that you're actually receiving these discounts
If you have your own personalized plates, make sure that you're not charged for the standard Qld Transport Plate Fee. (Around $30).
Subject to Conditions.
If you have specific contract requirements, make sure you write them into the contract.
Some examples are:
"This contract is subject to the purchaser obtaining sufficient finance from (insert the name of your credit provider) to complete the purchase".
"(Insert vehicle details, including the colour and build date) is to be delivered by (insert date) otherwise the contract will be cancelled and deposit refunded".
This contract is subject to inspection by an independent inspector. If the inspection fails in any manner, the contract will be cancelled and full deposit refunded.
Total Cost – How to Save Money on a New Car Purchase
The new car dealer must specify all mandatory costs you will pay when you buy a new car.
This should include the sum of:
The recommended retail price of the vehicle as dictated by the manufacturer.
Vehicle Stamp Duty
Dealer delivery charges
Any other fees that must be paid before delivery.
Know the full cost of the vehicle, including any  additional costs such as window tinting or paint protection
Guarantees and Warranties
Consumer Guarantees
Legally you have rights when you buy goods and services, including motor vehicles
Consumer guarantees are covered under Queensland Law and Australian Consumer Law.
You can seek a solution to the concern under the law (Queensland Civil and Administrative Tribunal) when a licensed motor dealer sells you a vehicle that doesn't meet acceptable standards. The dealer will have to attempt to correct any fault, deficiency or failure. This might be a refund, repair, replacement or compensation for the drop in the value of the car.
Under Australian Consumer Law if there is a major failure, you can:
Reject  the vehicle and choose a refund or a replacement
Ask for compensation for any drop in the value of the vehicle.
Manufacturer's Warranty
When you buy a new vehicle, the seller must give you a copy of the manufacturer's warranty. It's usually contained in the handbooks supplies with the vehicle.
You can and should have a full vehicle inspection done by a suitably qualified independent mechanic before the warranty expires. If any problems are found, they should be presented to a dealer of the brand you have to be rectified within the warranty period.
Cooling-off Period
Unlike second-hand cars purchased from a licensed motor dealer, there is no cooling-off period on a new vehicle. Make sure you are happy with the vehicle and the terms of the contract before signing it
A new vehicle has never been licensed, registered or reported as sold to the manufacturer. Be careful as this happens frequently. When a new car is reported as sold to the manufacturer, as a demonstrator, it's considered to be a used vehicle, not a new vehicle.
Vehicle Plate Checks
Prior to taking delivery of your new car, you should check that the build and compliance dates match those on your contract.
Some dealers have been known to substitute the same model and colour of cars but ones that are older than you agreed to purchase. The build date is when the vehicle was manufactured and is used to value a vehicle when you resell it.
The compliance date is when the vehicle met the Australian safety standards—making it legal to drive.
In 2019, all vehicles presented for sale in Australia have been manufactured overseas. The compliance date will not be the same as the build date. Compliance plates are generally fitted by companies who manage the arrival and distribution of vehicles incoming from overseas. Make sure the advertised year model of the vehicle matches the build date.
The build date plate is one that has been fitted to the vehicle at a point in its manufacture. This is the date that represents the vehicles actual age and the date that valuers will use to determine the resale or trade value.
Negotiating a Good Deal – How To Save Money on a New Car Purchase
Negotiating the best deal for yourself is difficult and stressful.
Remember that new car dealers want to make as much profit from you as they can. Ask the dealer that you're visiting to give you a firm price (in writing) for the brand and model that you're after.
Most dealers will decline suggesting that the best price is only available when you're ready to actually purchase.
Most new car buyers only visit 1 or 2 dealers to get a price. If you have the time, I suggest that visiting up to 4 dealers will achieve a better outcome.
Alternatively, engage the services of a professional new car broker. A broker will get a lot more than 1 or 2 offers, probably more like 6 or 7. And the dealers offering prices all know that they're competing against others.  If you are going to trade in your current vehicle, ask for a firm price on your trade-in.
To achieve the best price on a trade-in, let the dealers offer you a price. That gives you a base price to consider selling it privately. As a private seller, you'll generally achieve around $2000 more than the dealer will offer.
There's no benefit in getting into financial stress. Have a budget and then stick to it. If you don't get the price you've planned on – walk away.
Deposit
Dealers will ask for a deposit to:
Prove that you're serious about buying that new car.
To order a vehicle to your specification from their manufacturer.
You should only pay the minimum deposit the dealer will accept.
Final Payment
So the time has come to collect your new car and you'll need to make a final payment.
There are 3 options
Cash, but most dealers won't accept a large cash amount
Credit Card – if you're chasing reward points, the dealer will charge you about 1.5% of the value of the transaction
EFT – Electronic funds transfer needs to be probably done at your bank branch
Bank Cheque – you may have to present the cheque to the dealer a few days before delivery. Bank cheques take around 3 working days to clear
Personal Cheque – Takes about 7 working days to clear. The dealer won't let you have your car until they have clear funds
Pre-delivery Check
Before you drive off with your new vehicle, make sure to check:
there are no dents or chips in the paintwork
there are no cuts or scratches on the interior
all accessories or  extras you ordered were included
The build date of the vehicle matches what the dealer has told you.
Resolving Disputes
You should always try to resolve any disputes with the dealer. If you are not happy with the dealer's response, you should then make a complaint to the Office of Fair Trading. You should also copy that complaint in writing or online to the Motor Trades Association relative to your state.
What's the Best Price When You Buy a New Car?
So many people simply walk into a new car dealer and buy without thinking about the price. They feel that manufacturer advertised prices (online or press) are the very best that they'll achieve. If that's the way you think, you'd be very wrong.
Have a look at some of the Price Guide numbers I've been able to provide to my customers. Car Business Price Guide. (Scroll down on the RHS to see examples of what I've achieved)
Related Articles
Contact
You can get in touch with me via one of the ways below
Office:           2/265 Oxley Avenue, Cnr Duffield Rd, Margate QLD 4019
Email:             bo********@ca*********.au
Phone:           0418 748 498
Web:              https://carbusiness.com.au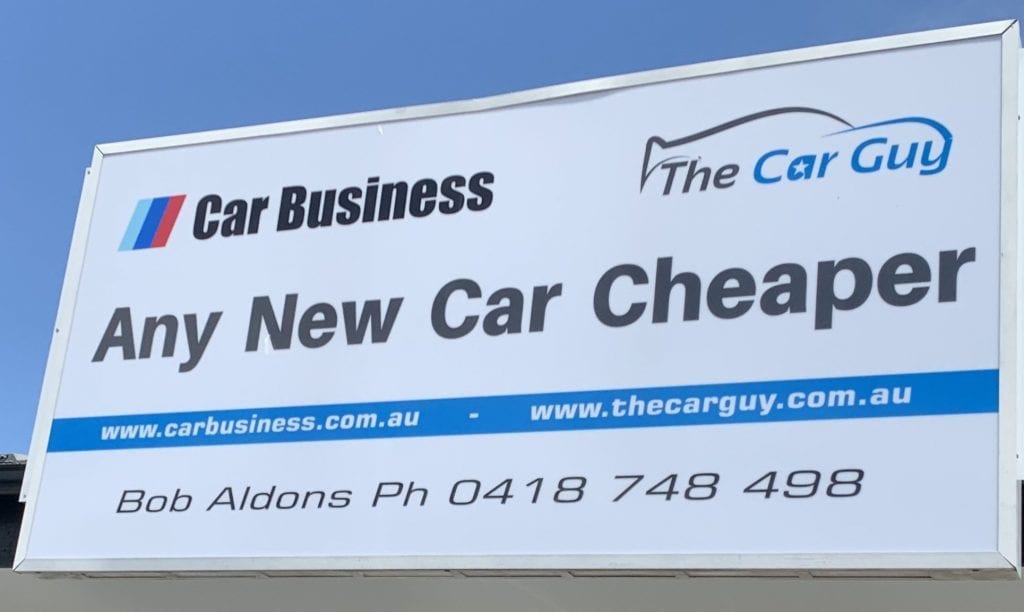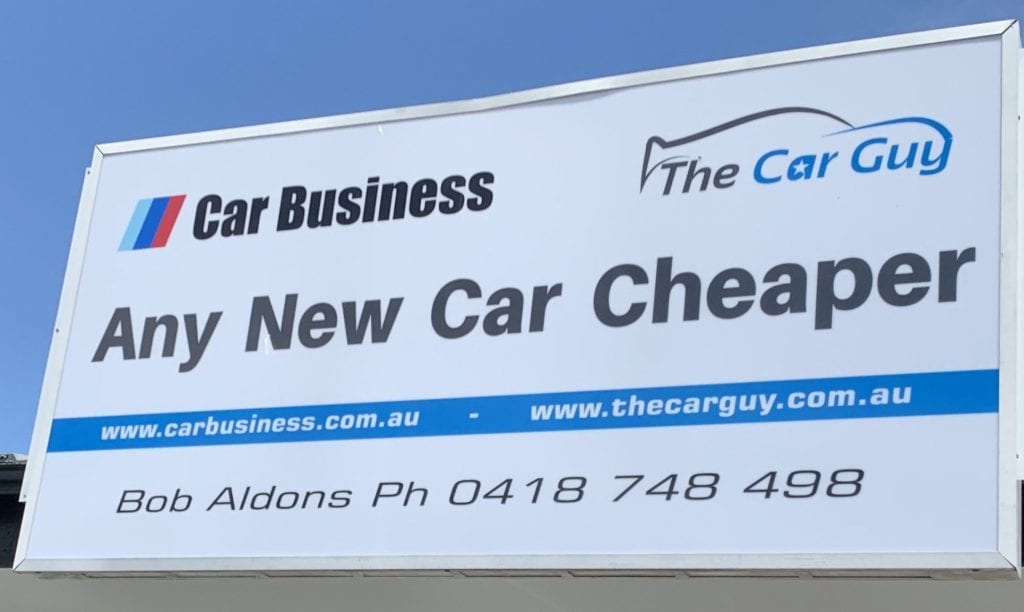 Let me take the drama, stress and BS out of buying a new car.