Buying a new Mazda CX-5? Let me help you to get the absolute best price with no stress.
I recently sold a 2016 Mercedes-Benz C200 Night edition on behalf of a customer. Dealers had been suggesting they'd pay around $35,000 for this 14,000klm one owner car, but I managed to retail it to a bank executive for $41,000. That was good.
Subsequently, I arranged test drives on three vehicles for Terry and his wife. They considered a Honda CR-V VTi-LX, a Nissan X-Trail Ti and a Mazda CX-5 AWD GT (non-turbo). When I organise test drives, the person doing the presentation and test drive aren't allowed to sell to the customer, just present their vehicle in the best possible light and take the customer on a good demonstration drive.
This way, there's no selling, no stress and definitely no B/S
Once Terry and his wife had chosen the Mazda CX-5 I went to the market to get some numbers.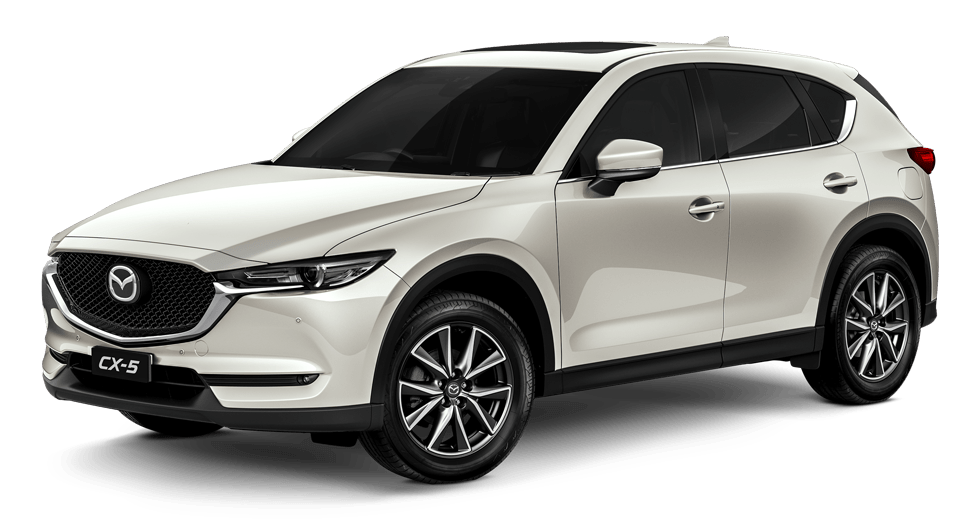 Factory Offer                                              $47,990
Offer 1                                                          $43,470
Offer 2                                                         $45,183
Offer 3                                                     $42,580                   
Offer 4                                                          $43,100
Offer 5                                                          $44,650
Offer 6                                                          $43,231
Accessories that I recommend
Window Tinting                  $375.00
Front & Rear Mats             $212.50
Rear Protection Mat          $193.07
Other Items you may be interested in
Bonnet Protector               $190.93
Weather Shields                $226.25
So the offer from dealer number 3 was $5,410 less than the Factory Online offer and $2603 less than the highest offer. If you've bought a Mazda Cx-5 AWD GT recently, how much did you pay?
I'm a professional new car broker. My fees are always advised up front and you're in no doubt as to how much you're paying for the exact car that you're buying. And as opposed the dealers and some other brokers, I'm not trying to convince you to purchase expensive aftermarket products, such as paint protection, interior protection or any other products like these.
I do however recommend a couple of genuine accessories such as carpet mats and a rear protection mat and I'm also an advocate of window tinting. But with tint, you get my price of $375 not the dealer price of $700+
When you're ready, contact me by one of the methods below. I guarantee that I can buy any new car cheaper than you can on your own.
Want some social proof? Over the years I've been running Car Business, over 79 customers have left a review for me on Google – here's the link GOOGLE.
Contact
You can get in touch with me via one of the ways below
Office:           2/265 Oxley Avenue, Cnr Duffield Rd, Margate QLD 4019
Email:             bo********@ca*********.au
Phone:           0418 748 498
Web:              https://carbusiness.com.au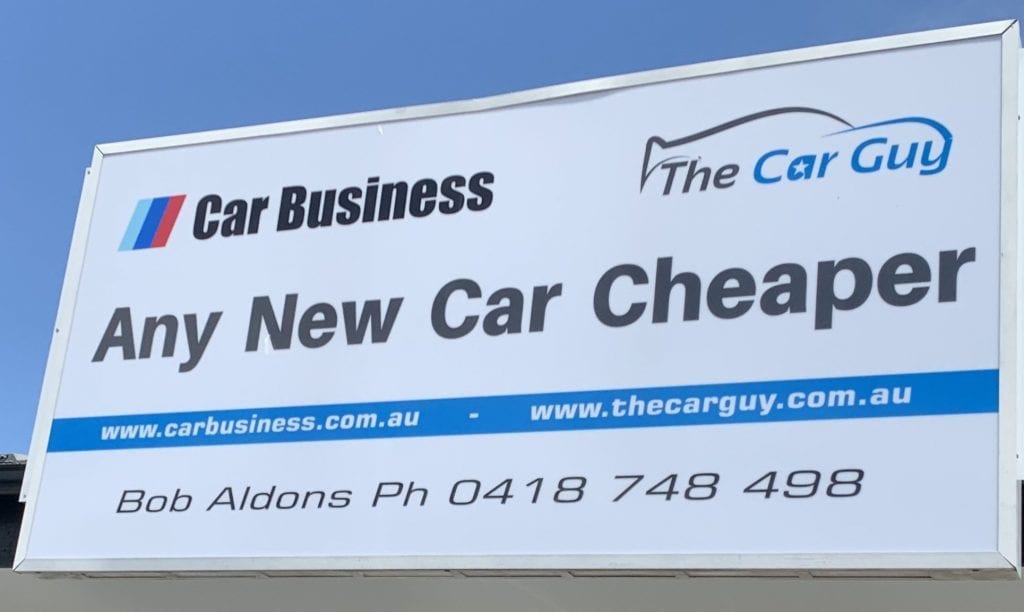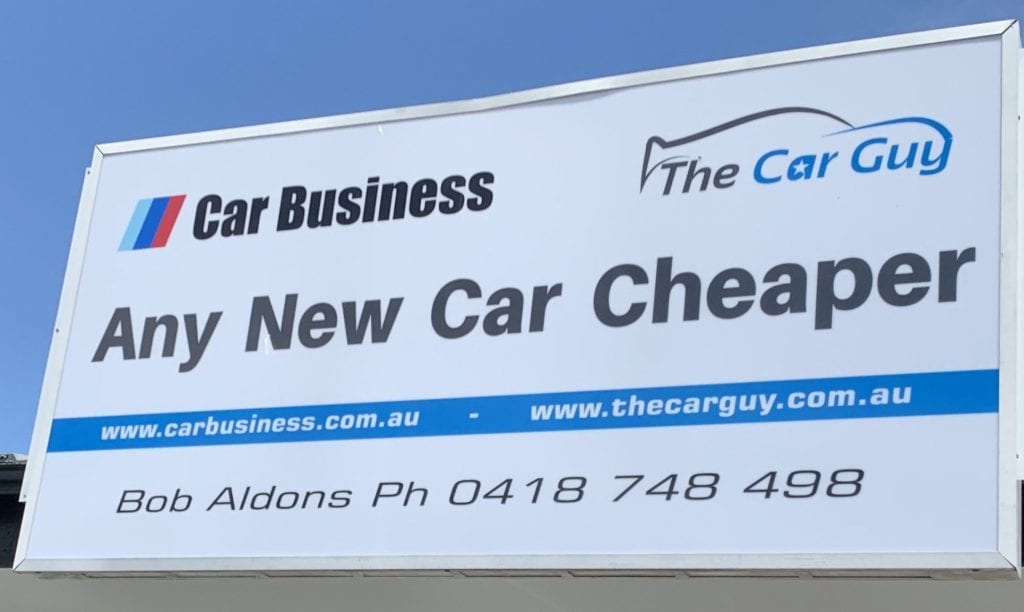 Related Articles