How to get more for your car when you sell it with a better trade-in price
Hi. Bob Aldons from Car Business on how to get a better trade-in price when it comes time for you to sell or trade.
When I'm valuing cars for a trade-in or advising customers for a private sale, I'm continually amazed at the poor service history contained in the service and warranty book for most cars that I see.
There are a couple of reasons that you should keep your service history up to date, and you'll get a better trade-in price.
If you're trying to sell your car to someone – whether it's a dealer or privately – it's just more valuable if there is a consistent proof of your car being serviced. And any hesitation or doubt from the potential buyer is dissipated when they review your service manual.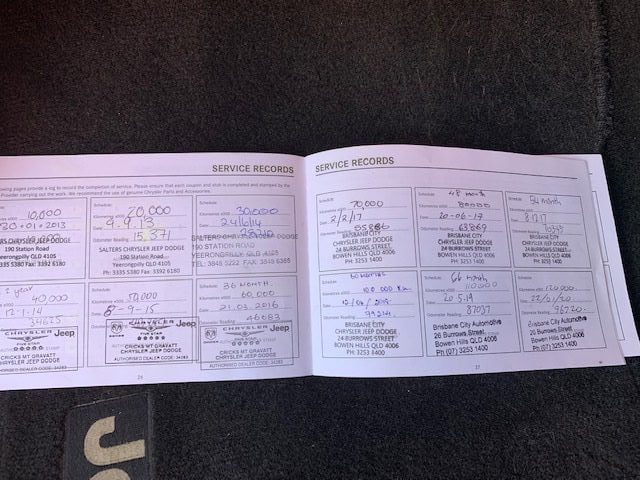 If you return your car to a brand dealer rather than an aftermarket service centres (Ultra Tune, K-Mart, Midas, Auto Leaders, Lubemobile, Auto Guru and more) I guarantee that you'll get more money for your car than if your service book is littered with cheap service stamps.
If you do choose to use an aftermarket alternative, you need to make sure that the service done is the same as the manufacturer recommends. A lot of these service centres just provide oil and filter services and try to compare that to a full log book service.
To maintain your factory warranty, you MUST have the service done (logbook service) as the manufacturer dictates. And while you may not get genuine parts, you must make sure that the service centre is using parts and fluids of an equal or better quality. It's your right to ask the question and definitely stay away from Chinese made parts.
Examples, are Oil filters, Fuel filters, Cabin Air Filters, Brake Pads, Brake Rotors, and most importantly the oils and other fluids. Some manufacturers have their own oils and more often than not, there isn't a viable alternative in the market.
Don't overlook transmission and differential services. While they may throw your budget into a spin, the reality is that these services are structured around what your car actually needs rather than just a profit for the service department.
Most manufacturers now have a capped-price service program. Toyota was the first to introduce this in Australia and Mitsubishi the second. I was part of the Mitsubishi Dealer Council Service Sub-committee when this was introduced. The pricing goal was to match aftermarket service pricing which we did, using Ultra Tune as the then benchmark. If you compare prices you'll find that manufacturer service prices are pretty comparable.
An important aspect of service is the ability of brand dealers to connect your car up to their factory diagnostic computers. And they have to do this as part of the service. Diagnostics tell the technician whether there is a software update available to improve your cars running and performance. Aftermarket service companies don't yet have this type of equipment available to them.
You might have heard about "Over The Air Updates". Tesla was and still is, as far as I know, the first company and only one to do 'over the air' updates. Simply this means that you don't have to take your car into a dealer to have the latest and greatest software in your car. It's done by wifi by Tesla when your car's asleep at night.
So think carefully as to where you'll have your car serviced. If you check logbook service prices with an aftermarket service centre and then compare with a dealer, you might just be surprised at how competitive your dealer is.
So to get a better trade-in price, get your car serviced by a dealer rather than anyone else. It will pay you well in the longrun.
Hello. I'm Bob Aldons, the owner of Car Business and editor of The Car Guy.
Car Business is a new car brokerage company – I help you to purchas e Any New car Cheaper than you can on your own.
Being able to review new cars gives me an opportunity to provide accurate information on these brands. If you're in the market for Any New Car Cheaper, contact me at Car Business and see how I go about saving you some serious money. Get your best new car price from Car Business.
The Car Guy is an independently owned car review website. I'm currently testing cars for Mazda, Nissan, Kia, Suzuki, Mitsubishi, Renault, Subaru, and Hyundai. Through Mercedes AMG Petronas Motorsport, I'm also writing about the 2020 Formula 1 season
I'm not paid by any car company for my opinion and my companies don't receive advertising revenue to say nice things about them. I call it as I see it.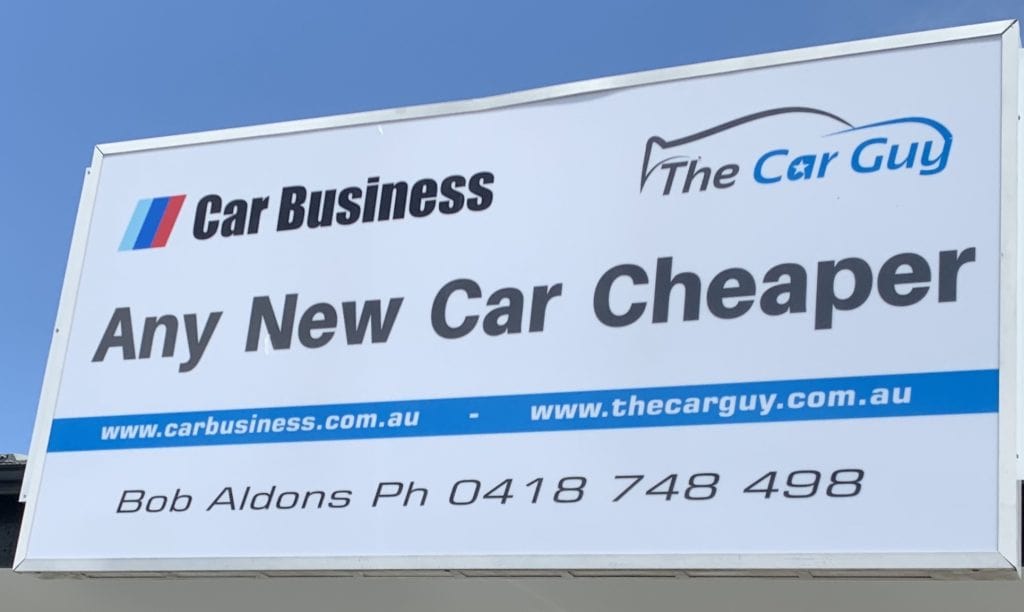 Perhaps you think that you can do the job of buying a new car yourself? If you're after any advice at all, give me a call and ask me any question that you need to be answered.
If you're an Aussie Veteran, I take particular pride in taking care of you. For every car that I source and deliver, I donate part of my fee to Mates4Mates or Brisbane Legacy.
Related Links: New Car Dealer v New Car Broker, Most Popular New Cars – September 2020