Popular New Cars There's no doubt that 2020 will go down in history as the most difficult business-wise in my lifetime and arguably the same for everyone in Australia. And the year isn't over yet.
The motor industry has struggled with declining sales for the last three years and particularly in 2020 through the Corona Virus pandemic.
In April, sales were down 48.5% and year to date (August) that number is 20.9% down on 2019. And to hinder things even further, the overseas car makers shut down for around 2 months and since reopening it appears that Australia has suffered from lack of new car stock coming into our market.
It would appear to me that these car makers are sending a large proportion of their product to the USA, Europe and Asian markets where left-hand drive dominates and little Australia hasn't received our fair share of the global production.
And another consequence of the lack of supply has been the withdrawal of bonuses and subsidies on new cars. It's a lot more expensive to buy a new car now than it was prior to June 30th. That old 'supply and demand' is in play.
However, in good news for Car Business, the pent up demand for new cars has meant an extraordinary number of enquiries. Typically over the nearly 5 years for Car Business, I look after about 12 new car orders a month. In the period July to September, that average has risen to 17 and that's a little bit of the upper I place on myself. But in September with carryover orders from previous months, that number rose to 22.
I always want to make sure that I have sufficient time in my day to look after my customers and be able to provide as much information and accountability as I can
So what has been the most popular new cars purchased through Car Business in September 2020?
| | |
| --- | --- |
| Mazda | 5 |
| Kia | 4 |
| LDV | 2 |
| Isuzu Ute | 2 |
| Hyundai | 1 |
| Nissan | 1 |
| BMW | 2 |
| Volkswagen | 1 |
| Peugeot | 1 |
| Toyota | 1 |
| Landrover | 1 |
| Ford | 1 |
While the brands are many and varied, Mazda and Kia account for 41% of total orders
Popular New Cars – September 2020 It's not really any surprise to me. Mazda has dominated my enquiry and subsequent sales. And Mazda is closely followed by Kia with a reasonable gap to the other brands.
It seems that it's a flight to quality and value for money. If you'd like me to assist with the purchase of your next new car, please give me a call or email me.
-Advertisement-
Hello. I'm Bob Aldons, the owner and editor of The Car Guy.
The Car Guy is an independently owned car review website. I'm currently testing cars for Mazda, Nissan, Kia, Suzuki, Mitsubishi, Renault, Subaru, and Hyundai. Through Mercedes AMG Petronas Motorsport I'm also writing about the 2020 Formula 1 season
I'm not paid by any car company for my opinion and my companies don't receive advertising revenue to say nice things about them. I call it as I see it.
However, I also own a new car brokerage company – Car Business. Being able to review new cars gives me an opportunity to provide accurate information on these brands. If you're in the market for Any New Car Cheaper, contact me at Car Business and see how I go about saving you some serious money.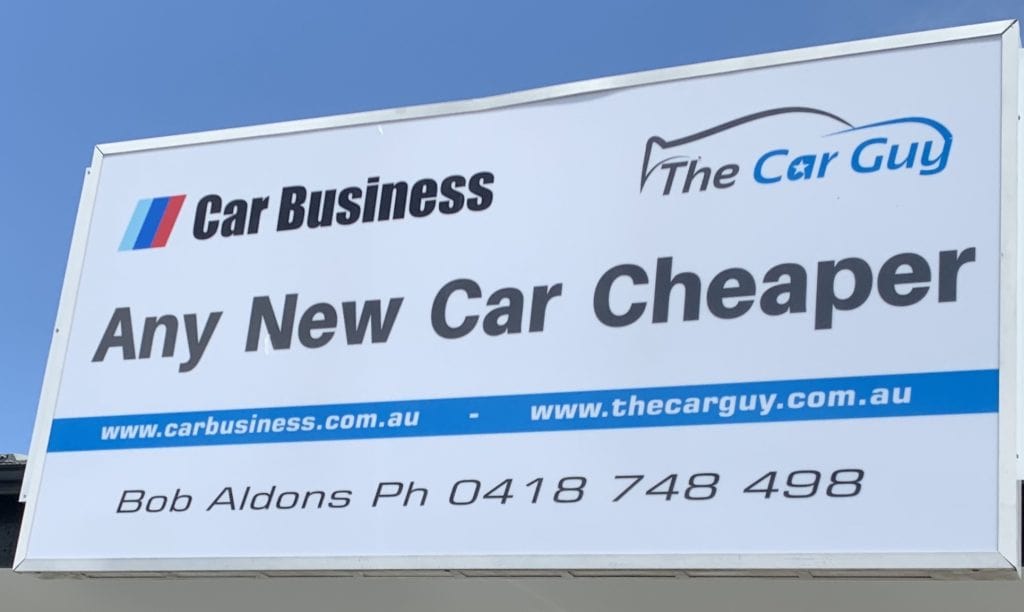 Perhaps you think that you can do the job of buying a new car yourself? If you're after any advice at all, give me a call and ask me any question that you need to be answered.
If you're an Aussie Veteran, I take particular pride in taking care of you. For every car that I source and deliver, I donate part of my fee to Mates4Mates or Brisbane Legacy.
Related Links: New Car Dealer v New Car Broker
Other Links: New Cars, Corona Virus and Getting a Great Deal