"In the end, most consumers can save hundreds if not thousands of dollars by hiring a professional to broker the purchase of their next car. But beyond the dollars, you're also saving hours of hassle in avoiding the traditional walk-up or even an Internet-based dealership experience" – CNBC. So then why does a new car dealer use scare tactics?
Hello. It's Bob Aldons from Car Business here with another story you'll find very interesting, particularly if you're in the market to purchase a new car right now
I'm a new car broker. I help new car buyers to purchase their vehicles at prices that are substantially better than they can do on their own through the same dealership.
David McGowan from Newscorp published this story recently. David is based in Sydney and I've got to surmise that his research is based on the Sydney market rather than nationally. Here it is
"THE days of haggling with dealership staff for a discount on a new car could be over.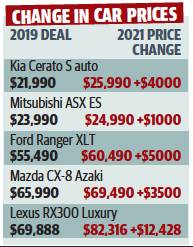 Supply shortages and shipping delays have combined to make it all but impossible for motorists to score a bargain on new vehicles — some of which are in such demand there is a nine-month wait.
Kia chief operating officer Damian Meredith said the appetite for new cars was "unheard of" as motorists shun public transport in favor of personal vehicles.
Attractive interest rates and the rise of domestic road trip holidays because of international coronavirus travel bans have also boosted new car demand.
But global shipping delays and a global shortage of electronic processors, used by many new-model cars, have conspired against the industry, meaning they cannot keep up with demand.
"Supply is really difficult for all of us," Mr. Meredith said. "Deals aren't going to happen … why would I discount a car that I can't deliver to you for six months?
"It's just a simple supply-demand curve, unfortunately."
The crisis is affecting motoring brands at both ends of the price spectrum.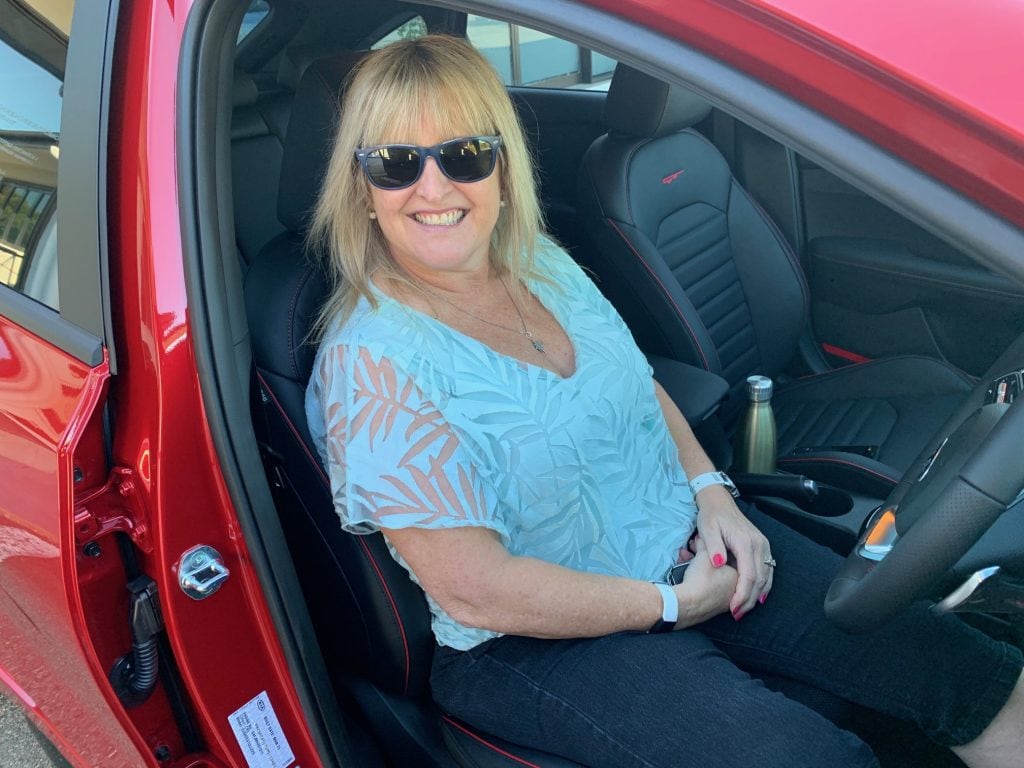 Jaguar Land Rover managing director Mark Cameron said luxury Range Rover vehicles faced "almost unprecedented levels of demand", with orders booked out to the second quarter of 2022.
"We've seen a big increase in demand," Mr. Cameron said. "Typically those customers would be spending a lot of money on overseas trips.
"We've been a beneficiary of that."
Jaguar Land Rover will remove electronic features from some models next year to limit the number of chips needed in new cars, which should speed up local deliveries.
Volkswagen says the supply of its new Golf hatchback is severely limited by access to electronics, and the queue for Toyota's RAV4 Hybrid can stretch past nine months.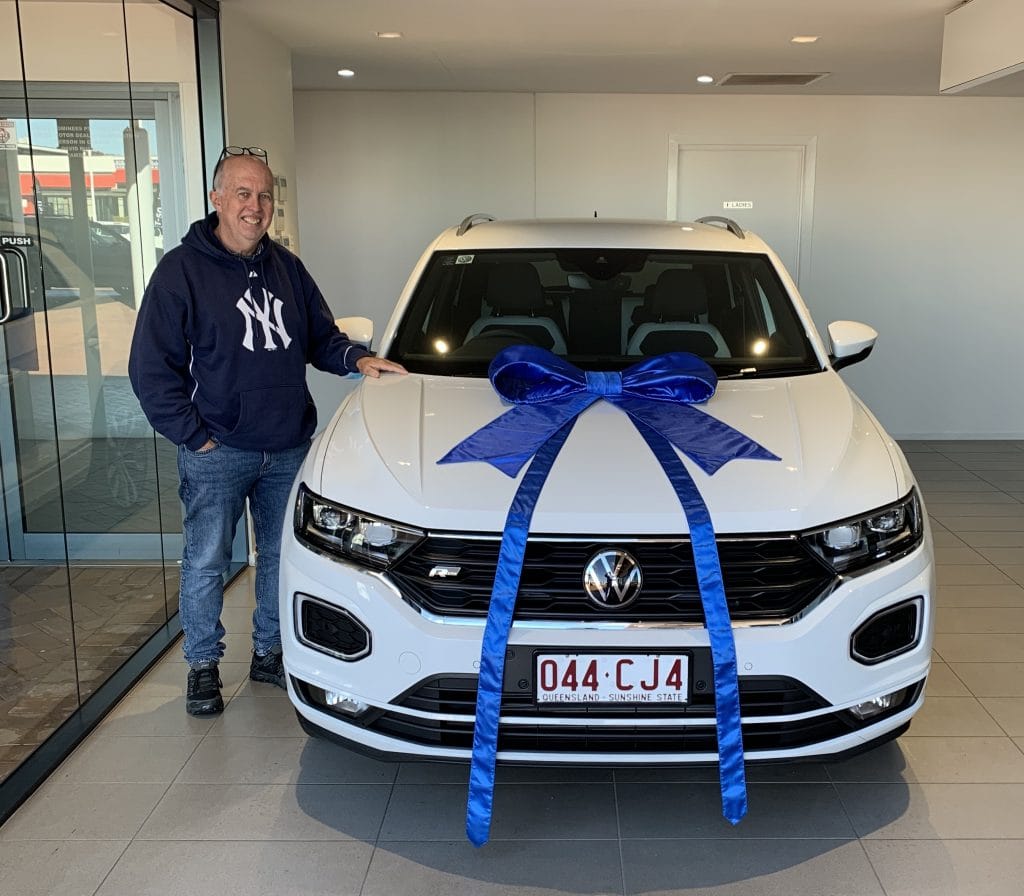 Melbourne motorist Sarah Aynsley went shopping for a new car ahead of the end of financial year sales and found it difficult to win attention from dealership staff.
"We went to six or seven dealerships and no one reached out to offer assistance," she said. "It was difficult to get anyone's attention and say 'we are interested in a car'. "It was such a bizarre experience."
Tejas Gokhale also struggled to get hold of a new car this year.
"I wanted to buy a Toyota RAV4 hybrid, but the waiting list was nine or 10 months – I would have got the car in February," he said.
"The market was such that there is not much negotiation on most of these cars, no matter what brand of car you go to."
Mr. Gokhale and Ms. Aynsley both eventually bought cars through brokerage service Motor Scout which sources cars through dealership fleet departments to save money.
Motor Scout founder Peter Gee said, "the power is definitely in the dealer's hands at the moment".
So if you found this story interesting or even a bit perplexing read on.
I've been in the motor industry since 1978 – 43 years and a professional and licensed new car broker since 2015.
I buy new cars cheaper than customers can buy themselves. Here's a link to a recent article on the purchase of a new Mazda that will certainly explain what I do – New Car Dealer Scare Tactics
So if you want to buy Any New Car Cheaper and avoid the hassle of being put through the Lie Machine, give me a call. If you've got some free time and don't mind getting involved in the argy-bargy, go to a dealer and see what they'll come up with.
After that experience, talk to me and let me take away the hassle and stress for you.
According to my own data, over 70% of customers that I work with don't want to deal with a pushy salesperson at a new car dealer. I make buying a car simple – no stress, no pressure – just the best prices I can get.
And you don't have to go through the finance manager, the aftermarket (delivery coordinator) person. All they ever want to do is sell you expensive products that most of the time you don't really need. But if you do, then I'll help you to buy them at trade price
Product Dealer Price My Offer
Window Tinting $650 $395
Window Tinting – Ceramic $990 $525
Dash Cameras (2) $1350 $970
Paint Protection (Ceramic) $1450 $770
So here are the facts – I can help you to buy any new car cheaper than you can on your own. Put me to the test and see how much I can save you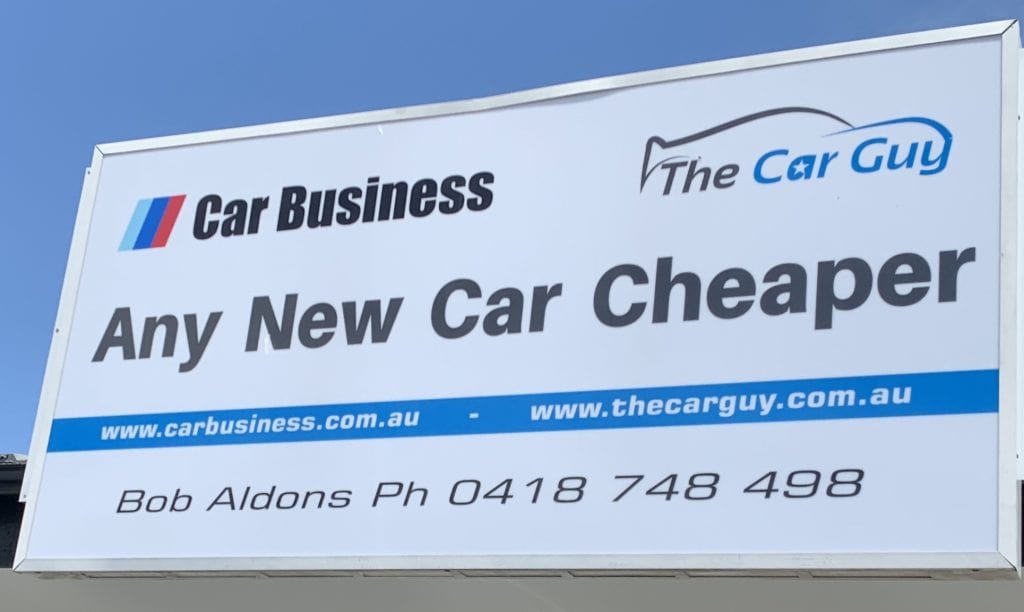 Call me today – Bob Aldons on 0418 748 498 or email me at bo********@ca*********.au">bo********@ca*********.au
*Headline Picture – Rebecca Michael