I've just decided to drop a few posts about my customers and their new cars. Here's a new Suzuki Vitara heading out the door.
Marian from Mt Tamborine Kathleen took delivery of her new Suzuki Vitara GLX recently. Marian has been car-less for a while and was very excited to collect her new wheels.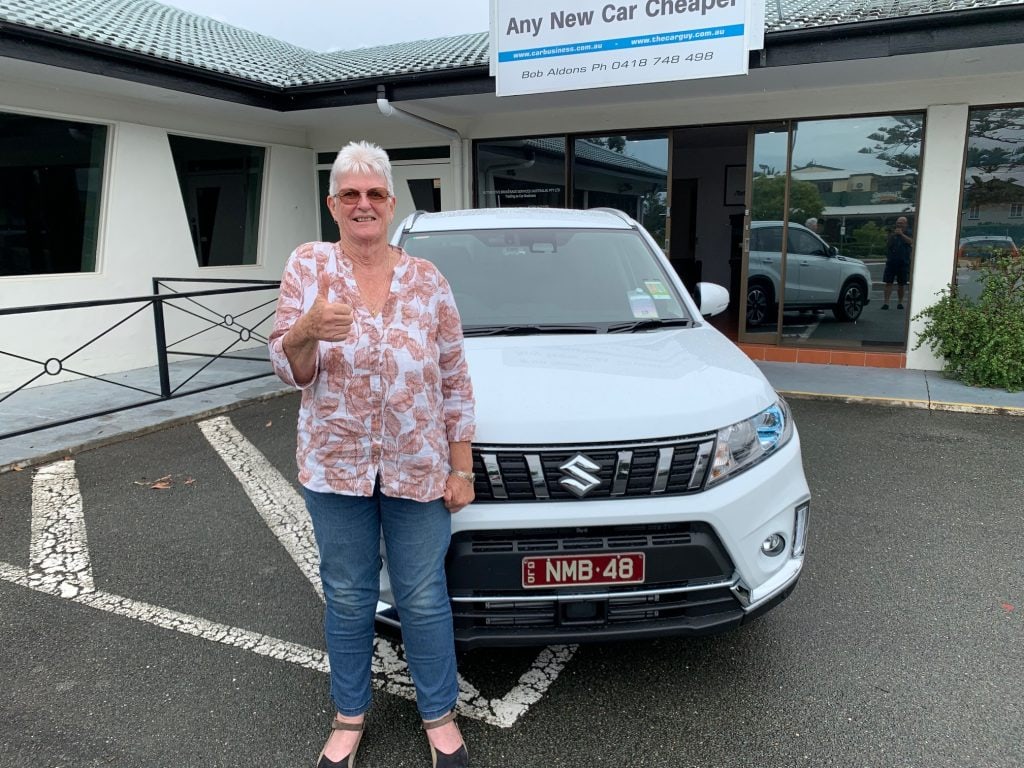 Marian is the sister of a good mate of mine, Graham. from the Sunshine Coast. As with all my customers, I took care to make sure that this Suzuki Vitara was the perfect vehicle for her. Marian added rubber mats, cargo protection, window tinting and front and rear dash camera's to the purchase.
With stock the way it is, I ordered the new Suzuki Vitara from the dealer in February and it arrived quick smart, 4 weeks later which was a pleasant surprise. Some customers have been told they will need to wait up to 6 months for a new car from overseas.
Congratulations Marian – Enjoy the drive in your new Suzuki Vitara.
– ADVERTISEMENT –
Hello. I'm Bob Aldons, the owner of Car Business and editor of The Car Guy.
The Car Guy is an independently owned car review website. I'm currently testing cars for Mazda, Nissan, Kia, Suzuki, Mitsubishi, Renault, Subaru, Genesis and Hyundai. And through Mercedes AMG Petronas Motorsport I'm also writing about the 2021 Formula 1 season
I'm not paid by any car company for my opinion and my companies don't receive advertising revenue to say nice things about them. I call it as I see it. However, I also own a new car brokerage company – Car Business.
Being able to review new cars gives me an opportunity to provide accurate information on these brands. If you're in the market for Any New Car Cheaper, contact me at Car Business and see how I go about saving you some serious money.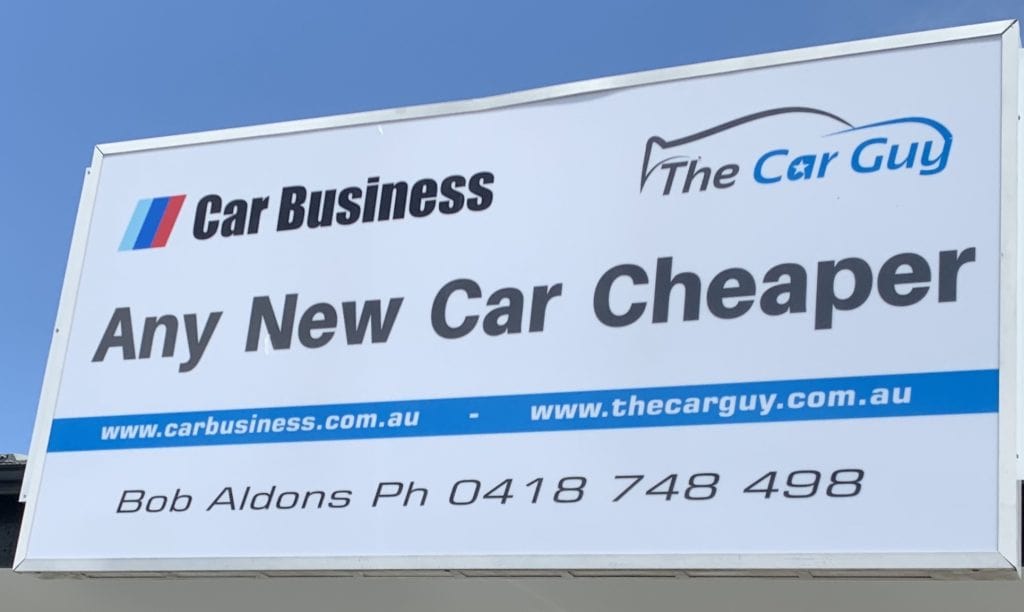 Perhaps you think that you can do the job of buying a new car yourself? If you're after any advice at all, give me a call and ask me any question that you need to be answered.
If you're an Aussie Veteran or serving in the defence force, I take particular pride in taking care of you. For every car that I source and deliver, I donate part of my fee to Mates4Mates or Brisbane Legacy.
Related Article: New Car Dealer v Car Broker – The Facts