I've just decided to drop a few posts about my customers and their new cars. Here's a new Renault Kangoo heading out the door.
Jack Scriven, owner of Advanced Hygiene from Caboolture contacted me recently. He'd Googled 'Best New Car Broker' and found Car Business. Car Business has 147 current Google 5-star reviews from everyday people and we don't use a clever algorithm to get these reviews like some dealers.
Jack needed a small automatic van to replace his ageing Holden Combos and had researched a few. He visited a Renault dealer in North Lakes but wasn't able to get anyone to give him a price. In desperation, he went looking for someone to assist and that was me
I went to the market and looked for Volkswagen, Peugeot and Renault as suitable vehicles for Jack's business. Thanks to the buying power of Car Business, I was able to put a great deal together.
And a week or so after the enquiry, Jack picked up his new car.
Sincere thanks to Maree Villegas from Cricks Renault for working with me to get this Kangoo for Jack
No surprise that Jack and his wife Linda are absolutely thrilled to be in their new van and to put the memories of the old Holden Combos behind them.
– ADVERTISEMENT –
Hello. I'm Bob Aldons, the owner of Car Business and editor of The Car Guy.
The Car Guy is an independently owned car review website. I'm currently testing cars for Mazda, Nissan, Kia, Suzuki, Mitsubishi, Renault, Subaru, Genesis and Hyundai. And through Mercedes AMG Petronas Motorsport I'm also writing about the 2021 Formula 1 season
I'm not paid by any car company for my opinion and my companies don't receive advertising revenue to say nice things about them. I call it as I see it. However, I also own a new car brokerage company – Car Business.
Being able to review new cars gives me an opportunity to provide accurate information on these brands. If you're in the market for Any New Car Cheaper, contact me at Car Business and see how I go about saving you some serious money.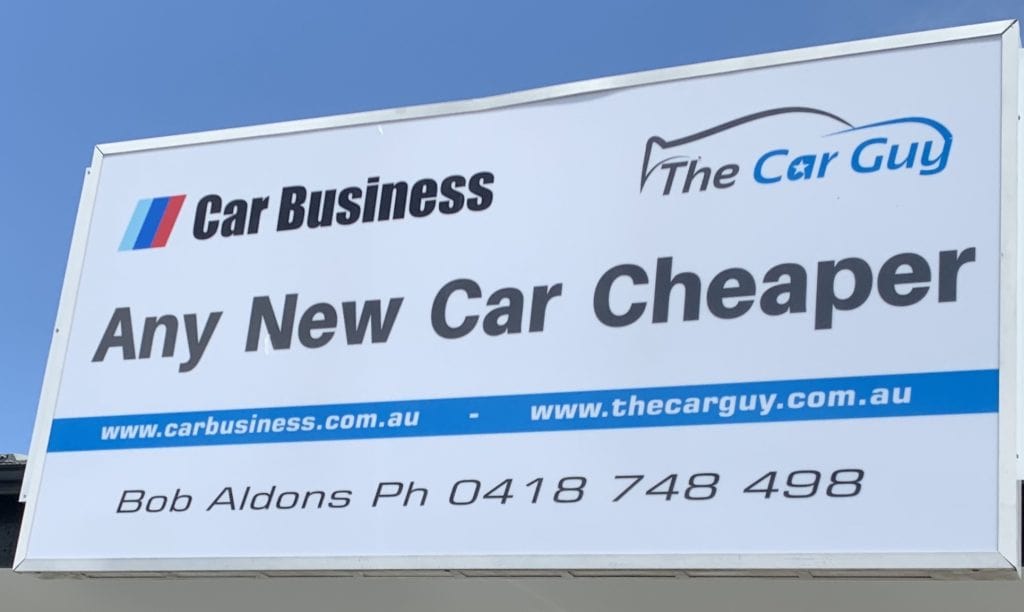 Perhaps you think that you can do the job of buying a new car yourself? If you're after any advice at all, give me a call and ask me any question that you need to be answered.
If you're an Aussie Veteran or serving in the defence force, I take particular pride in taking care of you. For every car that I source and deliver, I donate part of my fee to Mates4Mates or Brisbane Legacy.
Related Article: New Car Dealer v Car Broker – The Facts