I don't generally advertise Car Business in many places. I've got a few signs around the Redcliffe Peninsula, but I've found the best way to advertise what I do is to do the right thing for my customers. New Customers turn into New Friends. The top picture was taken in Sydney. I arranged the delivery of a new Subaru for Jason and his partner, Jacqueline. Nowhere is too far away for me to arrange a great deal on a brand new car – Far North Queensland to Western Australia
Here's a few pictures from the June 2021 – New Customers, New Friends.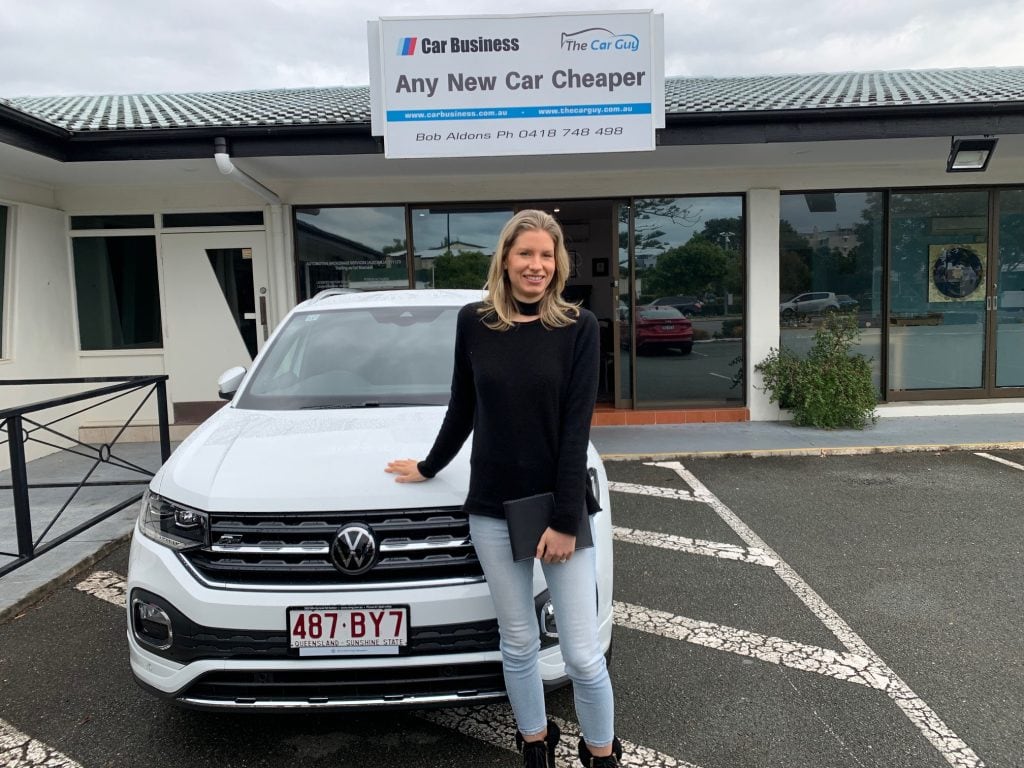 Now here's the thing. Let me explain New Customers, New Friends.
As a professional new car broker, it's my job to purchase any new car for my customers at the lowest possible price. There's no arguing, no stress, just a comfortable experience. New Car Dealers want to make as much profit as they can – I want to purchase at the lowest possible price. And whether it's local or even interstate, it doesn't matter
How? I have a pretty unique process. I don't have 'personal relationships' with dealers. I send out a tender to a number of dealers and they submit their best offer. Generally, no dealer gets a second chance – best price gets the business. The dealer delivers the car to me and I hand it over to the buyer.
And I get very good prices on aftermarket accessories such as window tinting, paint protection and even off road accessories. So you never have to pay full price from Car Business – New Customers, New Friends.
So why don't you give me and Car Business a try. I only charge a fee based on success, so if I can't save you money, I don't earn anything either.
– ADVERTISEMENT –
Hello. I'm Bob Aldons, the owner of Car Business and editor of The Car Guy.
The Car Guy is an independently owned car review website. I'm currently testing cars for Mazda, Nissan, Kia, Suzuki, Mitsubishi, Renault, Subaru, Genesis and Hyundai. And through Mercedes AMG Petronas Motorsport I'm also writing about the 2021 Formula 1 season
I'm not paid by any car company for my opinion and my companies don't receive advertising revenue to say nice things about them. I call it as I see it. However, I also own a new car brokerage company – Car Business.
Being able to review new cars gives me an opportunity to provide accurate information on these brands. If you're in the market for Any New Car Cheaper, contact me at Car Business and see how I go about saving you some serious money.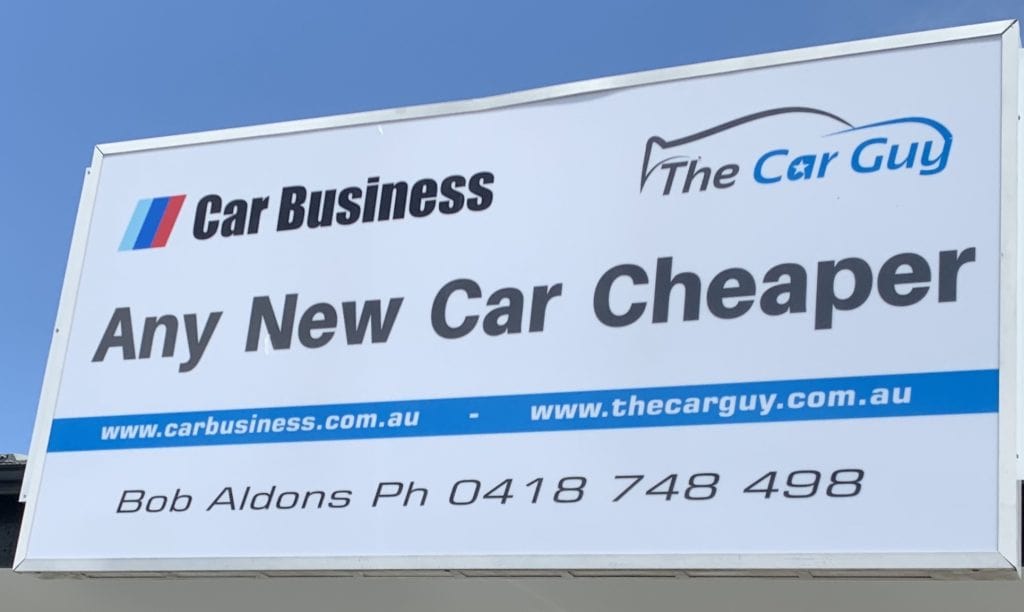 Perhaps you think that you can do the job of buying a new car yourself? If you're after any advice at all, give me a call and ask me any question that you need to be answered.
If you're an Aussie Veteran or serving in the defence force, I take particular pride in taking care of you. For every car that I source and deliver, I donate part of my fee to Mates4Mates or Brisbane Legacy.
Related Article: New Car Dealer v Car Broker – The Facts