Late in 2019, very early in 2020 and through to today, I have been privileged to assist several Australian Defence Force Veterans to purchase their new cars – ranging from Volkswagens to Fords and Mitsubishi vehicles. Thank you to Jaye, John and Lee for trusting me with your purchases in the early days.
In mid-2020, a Defence Force Veteran named Ash Kibby from Smithfield in NSW read an article I'd written about what I could do for veterans and serving military personnel. He contacted me about buying an Isuzu MU-X and long story short, I helped him save thousands on his new car.
And without me asking, Ash wrote a review about what I'd done for him on Facebook. And since then I've been receiving a lot of enquiry from serving and former military people from all over Australia. Nth Qld to Perth – literally all over Australia.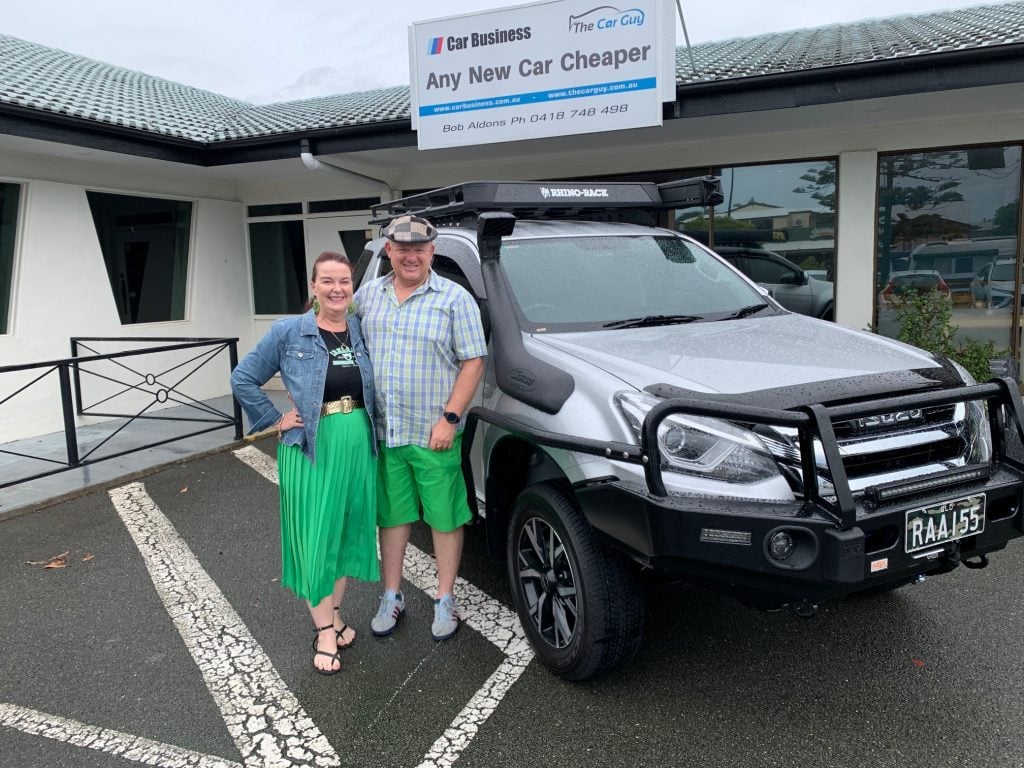 So I thought I'd write another short article about this. The problem previously and still currently is that many new car dealers either don't understand the particular entitlements for veterans or if they do, they don't pass on the savings that veterans are entitled to. I've found that they try to keep some of the GST exemption and retain that as part of their profit.
You've got to remember that new car dealers want to make as much profit as possible from every customer – retail, fleet or government. At Car Business, I charge a flat fee structure, and it's my job to pass on the savings that I get.
And that applies to every car – from an MG to a Landcruiser – I've got to squeeze as much of their margin as I can and pass it on as new car savings or new car discounts. And I have a particular process for getting that done successfully.
So if you're in the market for the best Mazda new car price, or the best price on an Isuzu MU-X, allow me to save you as much as I can. I've got a 97.4% strike rate for my customers, and that means the best advice along with the best price I can provide.
Vietnam Veterans, Afghanistan Veterans, Iraq Veterans, those who served in Somalia or East Timor and anyone else who has served or is serving our country either domestically or overseas – I'll help you to get the best new car deal. And every car that I help a veteran purchase creates a donation to Mates4Mates or any other military support organization.
Thank you for your service
– ADVERTISEMENT –
Hello. I'm Bob Aldons, the owner of Car Business and editor of The Car Guy.
The Car Guy is an independently owned car review website. I'm currently testing cars for Mazda, Nissan, Kia, Suzuki, Mitsubishi, Renault, Subaru, Genesis and Hyundai. And through Mercedes AMG Petronas Motorsport I'm also writing about the 2021 Formula 1 season
I'm not paid by any car company for my opinion and my companies don't receive advertising revenue to say nice things about them. I call it as I see it. However, I also own a new car brokerage company – Car Business.
Being able to review new cars gives me an opportunity to provide accurate information on these brands. If you're in the market for Any New Car Cheaper, contact me at Car Business and see how I go about saving you some serious money.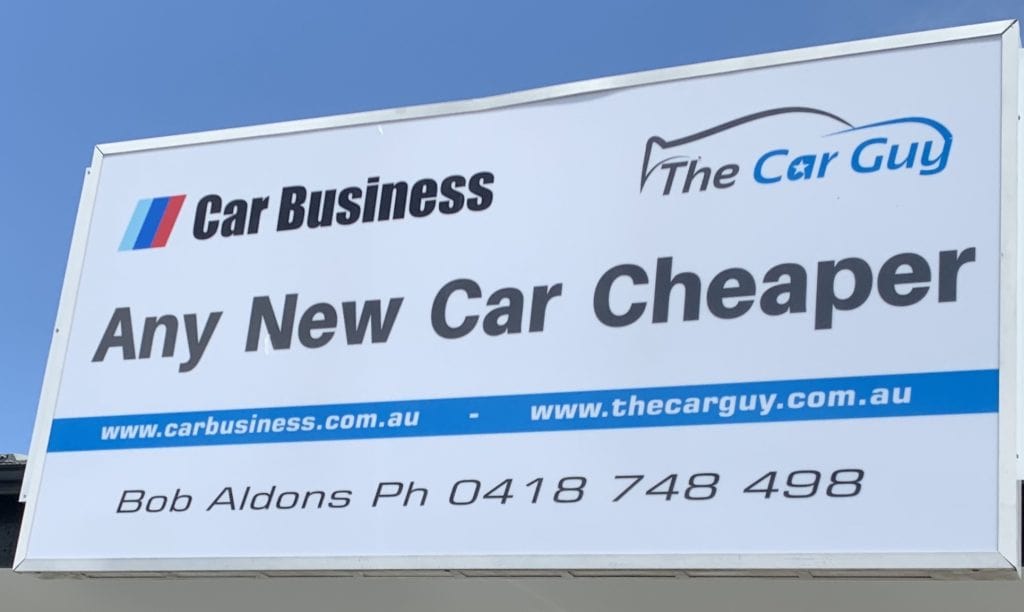 Perhaps you think that you can do the job of buying a new car yourself? If you're after any advice at all, give me a call and ask me any question that you need to be answered.
If you're an Aussie Veteran or serving in the defence force, I take particular pride in taking care of you. For every car that I source and deliver, I donate part of my fee to Mates4Mates or Brisbane Legacy.
Related Article: New Car Dealer v Car Broker – The Facts