Buying a new car? Unsure whether you're getting the best price possible? Skip the dealerships and get an amazing deal.
Unlike most other car brokers online, I DO NOT accept under the table commissions from car dealerships. Everything I do is transparent.
The others do. Ask them. The savings at Car Business average out at over $2,000. I've saved my client's hundreds of thousands in discounts since 2015.
I will locate, negotiate and deliver the best possible price on the exact car you want. If you have a deal pending, I will review it for free to make sure you're not overpaying. If you want a great deal, little time spent on your car purchase and great people you can trust to come through for you, talk to me.
Call now for a free consultation – 0418 748 498
Car Business History – Established in 2015.
In August 2015 I sold my new car dealerships – Chrysler, Jeep, Dodge, Fiat, Alfa Romeo, Volkswagen and Isuzu Ute to become a car broker.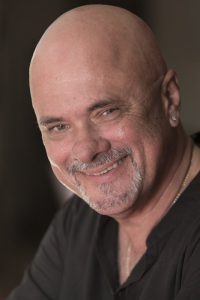 I use my expert knowledge gained over 40 years in the car trade to help people through the tough aggravating process of buying or financing a car.
Have you ever purchased a new car and then seen the same car offered at a better price? Have you driven away in your new car, sensing that you've just been done over by the dealer?
I've seen so many customers taken for a ride by a new car dealer.
How Much Does a Car Broker Cost?
So how do I make my money? I charge my customers $330 for the work that I do and the prices that I achieve. I also charge the winning dealer $330. So I earn $660 for most new car transactions.
If you're buying a more expensive vehicle, say over $75,000, my fees are a little higher, but I will always let you know how much.
Skip the Dealerships
Get in Touch with Car Business – Skip the Dealerships
As a licensed motor dealer for over 40 years, I'm legally able to buy and sell all new and used motor cars. So if you've got a trade-in, I can help with that too.
It's easy to get in touch.
Address:          2/265 Oxley Avenue, Cnr Duffield Rd, Margate QLD 4019
Mobile:            International   +61 418 748 498
Australia          0418 748 498
Websites:      https://carbusiness.com.au
                         https://www.genuinespares.com.au
Email:            bo********@ca*********.au
Facebook:     www.facebook.com/carbusinessqld
LinkedIn:     https://www.linkedin.com/in/bobaldons/
Twitter:        https://twitter.com/mycarbusiness
Instagram:  https://www.instagram.com/carbusinessbrisbane/
Pinterest:    https://www.pinterest.com.au/carbusinessbrisbane/
A Recent Success Story
Damian came to me to get prices on a new Kia Cerato GT Sedan. He commented on delivery today (9/10/19) how easy it was – stress-free and a great price too.