Hi, Bob Aldons, from Car Business with a road safety story just two days before Christmas. "Twas  2 days before Christmas and all through the city, cars are driving unroadworthy – isn't that a pity."
So forgive my take on the "Night Before Christmas" but what I'm writing about is very serious, particularly as regards road safety. I've long lobbied for the State Government to introduce annual inspections for all motor vehicles older than five years. My personal observation is that about 30% of those vehicles drive our streets and highways with some form of defect. And I'm only viewing the subject vehicle from behind. I'm not able to see the front of the car, nor pay any attention to the roadworthiness or otherwise of the tyres.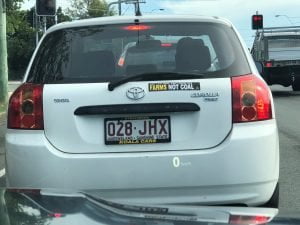 Just last night, on my way from Kippa-Ring to Woody Point, I was behind this car at traffic lights. A lady was driving this older Toyota Corolla hatch with an LH brake light that didn't work. And here's where my perception of these type of cars goes off at a little deviation. During my 39 years as a dealer, whenever a car came in for a service, and it had a defective tail light, brake light or headlight, we'd advise the owner and invariably they'd authorize us to rectify the issue. I can't ever remember a customer saying no to that advice.
I can only assume with a large number of defective vehicles on the road, at least in my area, that these same cars aren't being serviced regularly. And of course not servicing your car isn't wise at the best of times. And non-service means that the car will be out of tune, emitting noxious fumes into the atmosphere and using more fuel than is probably necessary.
So my advice to these owners? Save your money and at least take your car in for a basic service. Anywhere from $99 to $199 will have your car serviced, checked and back on the road in a safe and more reliable condition. The community and environment will thank you ever so much – road safety, it's up to you.
Small PS on this story. We've got a lot of people who are very concerned with the environment and particularly the harvesting of coal seam gas. Perhaps they need to be more aware of the encompassing issues with the environment. This particular car, unsafe and far from roadworthy is sporting a sticker that says "Can't Eat Coal, Can't Drink Gas. If the driver is so concerned with the environment, perhaps she needs to add a rider to that sticker – "Can't Eat Coal, Can't Drink Gas, But Don't Care About the Safety of Myself or My Family" – just my opinion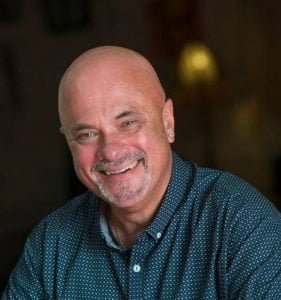 Bob Aldons is the owner and founder of The Car Guy, reviewing cars, reporting on Car Industry Matters, Car Tech and the world at large. He's spent   the last forty years immersed in the automotive industry from salesman to the owner of a 7 brand multi-franchise dealership. Bob knows cars.
  Find One
If you're hunting around for a great price on your next new car, you should call the auto expert, Bob Aldons from Car Business. My company, a car  Broker, Car Buyers Agent or Car Buyers Advocate based on the north side of Brisbane, will return your inquiry within 24 hours and make the process  of buying a new car easy and stress-free. Are you tired of salesperson tricks? I protect you from the pressure exerted by car dealer's salespeople. There  isn't any obligation – just a pretty significant saving.
You're where? Seriously, my services are available for you in any Australian state and territory: from Darwin to Hobart, Cairns to Perth.  Car Broker  Brisbane, Sydney, Melbourne, Adelaide, Perth, Hobart, and Darwin – I'm available when you need me to be.
Here's an example
Matt wanted to purchase a Mazda 3 SP25 GT Manual Hatch. The retail value, drive away on that car is around $35,000. Car Business managed to purchase the same car for $28, 123.90 and with our fee Matt paid $25, 588, a saving of over $6000. And how do we know? Another customer, (looking for a new Holden HSV) just paid $35,000 for the same car – but he did it himself, without our assistance
If you've got a vehicle to trade, we have some clever ways to maximize the value – from used car dealers keen for your car to assist you to sell it privately. Finance and Insurance? We can handle that too, and we promise you will not be paying exorbitant dealer markups there either.
Trade In Value Example
2014 Jeep Cherokee Limited. Average dealer trade value – $16500. We achieved $22,000
2014 Volkswagen Tiguan 118TSI. Average dealer trade value – $14000. We achieved $16000
So, to get the best new car price, talk to others and then talk me. I've got the experience to handle the dealers and achieve the lowest new car prices. If you think you're entitled to fleet pricing, I can often get better than that too. Whether you're a small fleet or a large national fleet, Car Business will go to work and get that price down. Lower new car prices are my goal. So you'll get the best prices from us rather than hoping you can help yourself.
If I can't get you the best new car price, better than you can get yourself from a car dealer, we won't charge you any fee. No Saving, No Fee. – that's what you should expect from a car buying expert. 
Car Business WILL save you money on your next new car purchase – guaranteed