A local family asked me to investigate the best price I could find for them for a 2019 Mitsubishi ASX Black Edition. Buying a New Car? Read the story below
They weren't sure that what they had been quoted from a dealer was the best offer they could get.
If you're in the market to purchase a new car, there's a hard way and an easy way to buy any new car cheaper.
If you want quick service, short delivery time and stress-free buying, give me a call and let's work together to get that new car cheaper than you can on your own, even ones that are advertised as run-outs, specials, or 'this week only'.
Here are the numbers on a 2019 Mitsubishi ASX Black Edition Auto small SUV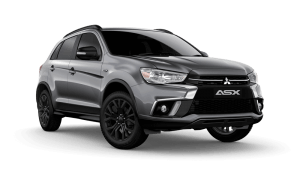 Best advertised Price? No Way. Here's the best new car offer I achieved.
Offer 1 $25,126
Offer 2 $24,944
Offer 3 $25,000
Offer 4 $25,390
Offer 5 $24,014
Offer 6 $25,000
Offer 7 $25,227
Offer 8 $25,390
Offer 9 $25,782
And in summary, the difference between the price I was able to achieve and the highest price quoted was $1,768 and $1476 better than the Mitsubishi Online price.
All new car dealers will try you on to see how much they can get. Dealers always try to achieve the highest profit – I buy your car at the lowest price.
You can avoid my fee by shopping around yourself, but the time it takes to visit those 9 dealers and then hoping to get the same or better price as I can – well honestly, I wouldn't hold much hope of that.
I've bought hundreds of new cars and I've always bought them well, saving my customers thousands of dollars.
Want proof? Visit my page on Google and see what others are saying – GOOGLE MY BUSINESS
Same warranty, same new car benefits but always at a cheaper price. You can pick your new car up directly from me, collect it from the dealer or even have them deliver it to you – your choice.
Want me to help you buy any new car cheaper – call me now on 0418 748 498 or send me an email with your needs to bo********@ca*********.au