Here's a grab of some comments by Volkswagen Australia CEO Michael Bartsch in an interview with motoring journalists in Sydney recently. My only comment about this (and no, I wasn't invited) was to ask Mr. Bartsch – Michael Bartsch, are you really insane?
Your company is being vilified in all media about the way you've treated millions of customer all around the world. Volkswagen has lied to its customers about the performance and credibility of its diesel engines.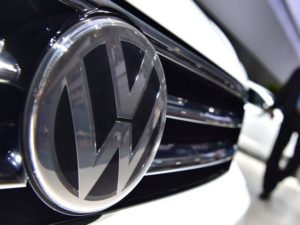 And Volkswagen dealers, faced with almost insurmountable criticism from the media and customers, are being asked to lift their game? Surely you must be joking. (I'm not joking and don't call me surely)From a personal viewpoint, having pretty workshops, smiling advisors MUST be preceded by product quality that goes without question. As a Volkswagen dealer of 8 years, I struggled manfully to provide my customers with a high level of service, to be thwarted by the holier than though attitude of the company.
Best you get your own house in order before holding a gun to your dealers head.
"I think we're under capacity in the service departments," he told journalists last week in Sydney. "We have a deficit in terms of our service culture. We have a long way to go. We can do a lot more, we can be far better. "I grew up in a workshop environment and it's cliché, but you sell the first car in the front (of the dealership), and every other car after that gets sold in the service department."
He also has a message for dealerships that are lagging behind on the workshop floor; it's time to shape up. Mr Bartsch said that there is now a "zero tolerance" approach to getting customer service right. "Zero tolerance does not mean that you go about it like an elephant in a china shop," he said. "Zero tolerance means that you have a consistent, unrelenting message about what one expects, that one is very demanding about how you approach and apply it. "And we mean what we say, and we make the changes as are necessary within the timeframes that we're working with."
Bob Aldons from Car Business here. Car Business is a multi-dimensional car company involved in diverse areas of the automotive industry in Australia. Diversity allows us to cater to the needs of our customers, whether retail, dealer or wholesale.
We are involved in the following:
New Car Brokerage
Quality Used Cars
Vehicle Finance and Insurance
Genuine Spare Parts for Jeep, Chrysler, Dodge, Fiat, Alfa Romeo, Isuzu Ute & Volkswagen
Vehicle Protection Products such as paint and Interior protection, Electronic Rustproofing and Window Tint
Local Area Marketing for Google My Business
Training and Development for sales people, sales managers as well as service and parts managers.
What's Car Business all about?
Car Business is a multi-dimensional automotive company that aims to help you to buy your new car for a better price than you can do on your own. Based on the Redcliffe Peninsula about 15 minutes from Brisbane Airport and 30 minutes from the Brisbane CBD, Car Business is located in an area that allows us to pick and choose from Brisbane's finest new cars for sale.
The 'go to' Brisbane car buying agents, Car Business, is so much better than a car broker – first and foremost, Car Business is an experienced Car Buyer's Advocacy service. Our experienced staff will stand alongside you and act on your behalf to help you buy your new car at a better price than you can directly through new car dealers.
My goal with Car Business is to provide timely and informative articles on everything to do with cars – used car purchase, new car sales, car service, car finance, car insurance, aftermarket car protection products.
Above anything else, Car Business is a company that provides current automotive advice for car owners who do not have access to knowledgeable auto industry friends. To those of you without someone to talk to, I am your expert – the car guy.
I have been in the automotive industry since 1978 – covering all aspects that consumers need advice. I've been called many things in my time – The Car Professor, The Car Doctor, and recently the Car Guy, but the bottom line is that I know a lot about this industry. Whenever someone needs some advice – they call me.
In general terms my car advice is free – it is just something I like to do, and my goal is to give back to the community that has treated me so well.
Good quality, Guaranteed Used Cars
I have access to good quality vehicles – you can see my current stock by clicking through to http://www.carsales.cars my own website for the cars that I have in stock.  I am also able to search out that particular car that you are finding difficult to find. I have got a great dealer community that I have dealt with for many years, and these cars do not even hit the websites. I specialize in South East Queensland but in some cases, can look after interstate customers
Other areas that I specialize in are relatively widespread.
Genuine Spare Parts, Merchandise, and Other Cool Stuff
www.genuinespares.com.au is an online spare parts business specializing in Chrysler, Jeep, Dodge, Fiat, Alfa Romeo, Isuzu Ute and Volkswagen. So if you are looking for anything from crash parts, electrical components, wheels, t-shirts or anything else, let me assist you with that search.  You can rely on genuine spares to procure parts at better than trade price and certainly better than you can buy in Australia. My prices are reduced by about 30% on what you would expect to pay here in Australia
Car Business Protects Your Car
Car Business is a local agent for Williams Paint and Interior Protection,  AutoGard and CleanGard, SunX window tinting.
Don't get ripped off by car dealers wanting to make a huge profit – our window tinting prices start from $175 up to $450 for cars that dealers want to charge $750 for.
Car Finance and Car Insurance
My finance and insurance franchise, 1800Approved Finance, will help you get finance for your car at rates much lower than a dealer will offer. For a homeowner, we are talking from 4.99%. Your bank will not even offer you that.
It's My Opinion – Cars, Auto Industry
If you are interested in reading quality information about new car releases, forthcoming models and just about anything else to do with the car business, click over to my blog – https://carbusiness.com.au/wpcbadmn//blog/
You will find wide-ranging comment about the car industry and car people. I do not hold back on my comments – like it or not; my opinions are just that – opinions.
In closing, if you want to connect with me here's how
Car Business and Bob Aldons Contact Info
Phone:          International           +61 418 748 498
Local                          0418 748 498
Email:          in**@ca*********.au
Visit:             226 Anzac Avenue
Kippa-Ring Q 4021
In closing, my passion is cars, car buyers, car dealers, but just about anything to do with cars. However, you need to do me one favour….
Please drive carefully
Warm regards
Bob Aldons
#carbusiness #thecarguy #bobaldons #carbrokers #carbuyersadvocate #discountnewcars #carbuyingservice #bestcarprice #racq #nrma #racv #caradvice #mistakesthatcarbuyersmake