The Sin of Envy – Why You Shouldn't Buy a Lexus in Brisbane
I'd like to tell you a story about my recent experience buying a Lexus for a customer.
Leanne has purchased a number of vehicles through me – a few VW's when I had Northstar Volkswagen, a Range Rover Evoque and just recently a Lexus NX300.
The Range Rover experience (very poor service and customer relations) left her wanting to change cars earlier – she was due in March 2019. She had good equity in the car and felt that now was the time.
We discussed various options and settled on a Lexus – in my opinion a Lexus is going to be a trouble-free choice (fingers crossed), has the right amount of cache for her role in advertising and is about the same size as the Evoque with good interior room and storage. You can read my review at www.thecarguy.com.au/lexusnx300review
But this article isn't about the new car, it's about the experience of buying.
After Leanne and I had narrowed down the model, I sent her off to drive one at her local Lexus dealership. After a couple of false starts (her issue not theirs), she visited the dealership and took one for a drive.
She was hooked – beautiful car. I'd suggested that while she was there she should ask them to give her a change-over on the new car trading her Range Rover.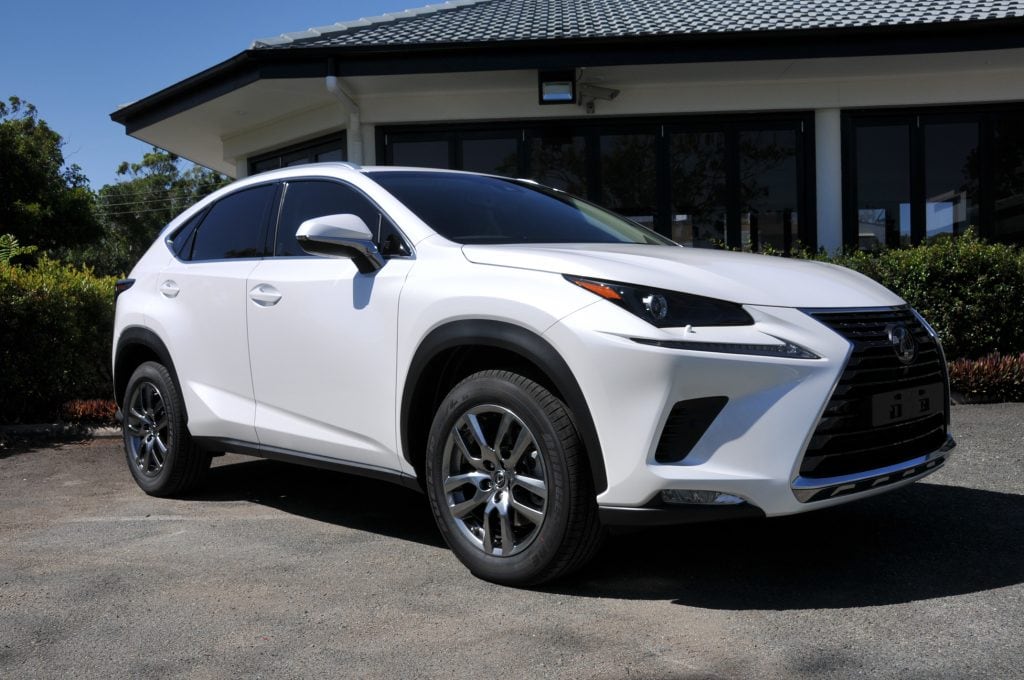 After visiting the Lexus dealer, Leanne sent me this email
"Those guys are morons. Wanted me to say yes with no confirmed firm cost on my trade-in and no movement on the price of the car.
Prefer the Sydney deal!  On the upside – love the car!"
So the preface to this was trying to get prices for Leanne on the new Lexus. As a broker, I go to the market and ask dealers to submit an offer. I don't shop prices – the best offer gets the business.
In this case, I sent requests to Lexus dealers from Brisbane, Springwood, Maroochydore, Townsville, Indooroopilly, Toowoomba, and Southport as well as to dealers in Canberra and Sydney.
I did receive a reply from Springwood – reasonable price on the new car, but $7000 off the pace for the trade-in (2016 Range Rover Evoque). How can they be that far off the pace? Toowoomba didn't want to participate (no stock that suited) and not even a reply from the other dealers.
Sidebar: I'm quite sure that all the Lexus dealerships in Brisbane and both the coasts are owned by one person? How does that provide fair competition Lexus Australia?
So whilst waiting for the south-east Queensland dealers to respond, I also sought quotes for the Lexus NX300 from dealers I'd had some history with – one from Sydney and the other from Canberra.
Both dealers were very competitive on the new car price, but the dealer in Sydney offered $40,000 for the trade-in.
An absolute no-brainer here – the contract was placed with the Sydney dealer, some $6000 cheaper than the best Queensland offer and that even after allowing for freight, re-cleaning, and registration. Leanne was much better off.
And then there was the finance. For some reason, Leanne went with funding through RACQ Bank. (Main reason was no early termination fee or up front charges) From the time she'd initially spoken to them, it took nearly 2 weeks to get an approval and that was on a new vehicle with a 50% deposit. Leanne has been employed by the same company for 7 years, is buying her home and has an excellent track record with finance.
How is it that a financier, only recently getting into the market, takes that long?  Through the finance brokers I deal with not only could they do a better rate (4.99% compared to 6.25%) but typically with this sort of customer, we have an approval in 24 hours.
So, the upshot to my experiences with this deal is that I have some advice for car buyers in general, Lexus buyers in particular and those entities who think they provide customer service.
If you're shopping around for a new car, talk to me first and last. Can I guarantee a better price? More times than not – YES
If you're in the market for a Lexus, you MUST discuss your purchase directly with me. Of all the Lexus new cars I've bought for customers, not one has come from south-east Queensland.
Don't pre-suppose your financier of choice is going to give you the best price/rate and service. Let me give you a hand on this as well. A rate difference of over 1.25% will end up costing you nearly $1,300 more over a three year term and more as the term gets longer.
If you're in the market for #anynewcarcheaper speak directly with me – Bob Aldons from Car Business. Phone 0418 748 498 and let me do a deal for you.