Hello, Bob Aldons, writing about the Lamborghini URUS, courtesy of YouCar on YouTube.
Lamborghini launches its third model the Lamborghini Urus, the first Super SUV, and creates a new niche in the luxury segment with benchmarking power, performance and driving dynamics, unparalleled design, luxury and daily usability. The Lamborghini Urus features a 4.0 liter V8 twin-turbo engine delivering 650 horsepower (478 kW) at 6,000 rpm, maximum 6,800 rpm, and 850 Nm of maximum torque already at 2,250 rpm. With 162.7 hp/l, the Urus claims one of the highest specific power outputs in its class and the best weight-to-power ratio at 3,38 kg/hp.
The Lamborghini Urus accelerates from 0-100 km/h (0-62mph) in 3.6 seconds, 0-200 km/h (0-124mph) in 12,8 seconds and with a top speed of 305 km/h (189mph) it is the fastest SUV available. Braking is no less impressive: the Urus decelerates from 100 km/h to 0 in 33,7 m. Transmission: 4WD system with active torque vectoring and four-wheel steering for perfect handling Gearbox: 8-speed automatic gearbox, characteristic depending on drive mode The first customers will take delivery of the new Lamborghini Urus in Spring 2018 at suggested retail prices as follows: Europe: €171,429.00 (suggested retail price, taxes excluded) Italy: €168,852.00 (suggested retail price, taxes excluded) UK: £131,500.00 (suggested retail price, taxes excluded) USA: $200,000.00 (suggested retail price, VAT/GST excluded) China: RMB 3,130,000.00 (suggested retail price, taxes included) Japan: ¥25,740,000.00 (suggested retail price, taxes excluded)
Bob Aldons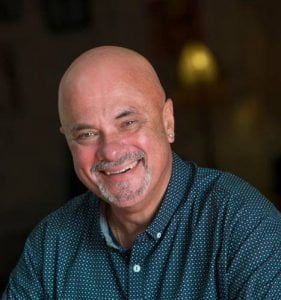 is the owner and founder of The Car Guy, reviewing cars, reporting on Car Industry Matters, Car Tech and the world at large. He's spent the last forty years immersed in the automotive industry from salesman to the owner of a 7 brand multi-franchise dealership. Bob knows cars.
 Find One
If you're hunting around for a great price on your next new car, you should call the auto expert, Bob Aldons from Car Business. My company, a car Broker, Car Buyers Agent or Car Buyers Advocate based on the north side of Brisbane, will return your inquiry within 24 hours and make the process of buying a new car easy and stress-free. Are you tired of salesperson tricks? I protect you from the pressure exerted by car dealer's salespeople. There isn't any obligation – just a pretty significant saving.
You're where? Seriously, my services are available for you in any Australian state and territory: from Darwin to Hobart, Cairns to Perth.  Car Broker Brisbane, Sydney, Melbourne, Adelaide, Perth, Hobart, and Darwin – I'm available when you need me to be.
Here's an example
Matt wanted to purchase a Mazda 3 SP25 GT Manual Hatch. The retail value, drive away on that car is around $35,000. Car Business managed to purchase the same car for $28, 123.90 and with our fee Matt paid $25, 588, a saving of over $6000. And how do we know? Another customer, (looking for a new Holden HSV) just paid $35,000 for the same car – but he did it himself, without our assistance
If you've got a vehicle to trade, we have some clever ways to maximize the value – from used car dealers keen for your car to assist you to sell it privately. Finance and Insurance? We can handle that too, and we promise you will not be paying exorbitant dealer markups there either.
Trade In Value Example
2014 Jeep Cherokee Limited. Average dealer trade value – $16500. We achieved $22,000
2014 Volkswagen Tiguan 118TSI. Average dealer trade value – $14000. We achieved $16000
So, to get the best new car price, talk to others and then talk me. I've got the experience to handle the dealers and achieve the lowest new car prices. If you think you're entitled to fleet pricing, I can often get better than that too. Whether you're a small fleet or a large national fleet, Car Business will go to work and get that price down. Lower new car prices are my goal. So you'll get the best prices from us rather than hoping you can help yourself.
If I can't get you the best new car price, better than you can get yourself from a car dealer, we won't charge you any fee. No Saving, No Fee. – that's what you should expect from a car buying expert. 
Car Business WILL save you money on your next new car purchase – guaranteed