I was talking to a prospective customer recently. He wanted to know how he could test drive a new car without getting hassled and screwed by a salesperson. It's an interesting question because when you visit a new car dealership you walk in with a target painted on your forehead. So let's move along and see how to test drive a new car without getting hassled by a salesperson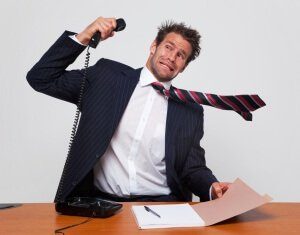 See, every new car prospect that walks into a showroom is fresh meat for the sales team.
There are two reactions that you could expect from that person
1. Sales Manager: Here comes a 'head' (sales jargon for a customer). Let's get a deal, boys.
2. Sales Manager: There's a customer walking in. Make sure that you don't stress them out
When I had my dealerships I stressed to my sales team that there was only one way to meet and greet new customers walking into my dealerships
"Good morning (or afternoon). Welcome to Northstar. We do things a little bit differently to most other new car dealers, so I'm not going to ask you to 'do a deal' today. I'm guessing that you want some information and to test drive the car you're interested in?"
Generally, the customer would say yes – they'd had a pretty terrible experience at the last new car dealer they'd been to and didn't want to be forced to buy.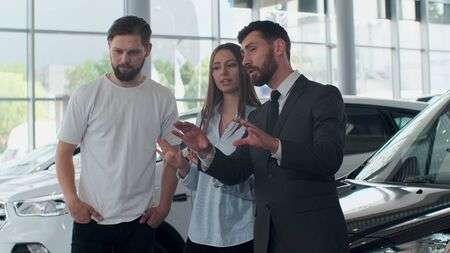 From there, my salespeople would do a thorough presentation on the specific car and then take the customer on an extended test drive. One of my sales trainers, (back in the '70s) stressed – Time Sells Motor Cars. As a salesperson, I always tried to spend as much time with the prospective customer and to learn as much about them and their wants and needs as I could.
That's why I was successful and why many customers from the '70s and '80s are still buying new cars for themselves and their family from me 40 years later.
So, to answer the question posed – How to Test Drive a New Car without Getting Hassled by a Salesperson – there are a couple of ways forward.
1. Tell the salesperson. "If you hassle me, you won't get an opportunity to sell me a car". 'I just want to test drive to see if it's a car I'd like to own"
2. Engage a new Car Broker to assist. Brokers or Car Advocates have contacts at various dealerships and they can arrange a test drive and make sure you're not going to get your arm twisted to buy there and then.
If you're in the market for a new car, or late-model used car, contact me and let me assist.
I'll make the appointment for you, just like I've done for hundreds of clients already and you'll be afforded a VIP experience.
My dealers want me to buy your car from them and they won't risk getting me offside.
Want to go further? Call me on 0418 748 498, email me at bo********@ol*.au, visit my website www.carbusiness.com.au or call in and see me at 2/265 Oxley Avenue, Cnr Duffield Rd, Margate QLD 4019.
Whatever way we get in touch, rest assured of a professional transparent process.