It's pretty amazing the number of stories I can tell about my time in the car business. Hi, I'm Bob Aldons from www.carbusiness.com.au and today's story reflects on my early years in cars and more specifically 1979. It was the time of a Fuel Price Rise from very affordable to very high. Big companies were changing their vehicle fleet from 'expensive to run' 6 cylinder cars, Ford Falcons in this case and downsizing. Fuel prices had or were to rise from a low of 12.18 cents per litre in 1978 to a mind numbing 23.76 cents per litre. Why? The Federal Government in its infinite wisdom saw a revenue opportunity and prescribed a fuel excise tax of 30 cents per litre in mid-1980. So in two short years, Australian motorists went from amongst the cheapest fuel in the Western world to one of the highest.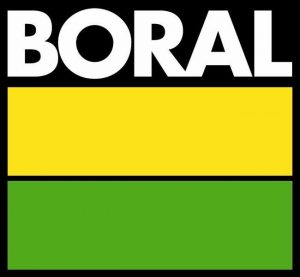 As a fleet salesperson, I was dealing with a genial fellow named Dick Pym. Dick was the boss of Boral KM windows at Geebung in Brisbane, Queensland. He was charged with responsibility, at the behest of Boral headquarters, of trading his 6cyl fleet and purchasing Ford Cortina L 1.6 litre auto sedans as replacements. These Fords were VERY basic cars. No center console or armrest, an AM radio. The cars didn't come fitted with air conditioning as standard, so we installed it as a retro item.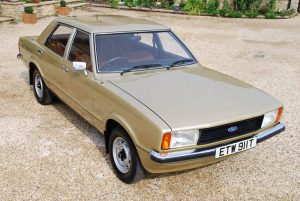 Turns out, I was grateful for the decision of Boral. At the time of this changeover, Ford Motor Company head office in Broadmeadows in Melbourne was running a salesperson incentive. One person from each state was flown to Melbourne as guests of Ford, given a tour of the Ford manufacturing facility and then wined and dined as a guest of the then Chief Executive and Chairman, Sir Brian Inglis AC,  National Sales Manager, Max Gransden and other Ford head office luminaries. But apart from the tour, the lunch, each winner received a quarter (.25) karat diamond and a special plaque celebrating the achievement.
So, thanks to Dick Pym, my then employer, Torque Ford and the many Ford Cortina owners who made this all possible for me.
What's Car Business all about?
Car Business is a multi-dimensional automotive company that aims to help you to buy your new car for a better price than you can do on your own. Based on the Redcliffe Peninsula about 15 minutes from Brisbane Airport and 30 minutes from the Brisbane CBD, Car Business is located in an area that allows us to pick and choose from Brisbane's finest new cars for sale.
The 'go to' Brisbane car buying agents, Car Business, is so much better than a car broker – first and foremost, Car Business is an experienced Car Buyer's Advocacy service. Our experienced staff will stand alongside you and act on your behalf to help you buy your new car at a better price than you can directly through new car dealers.
My goal with Car Business is to provide timely and informative articles on everything to do with cars – used car purchase, new car sales, car service, car finance, car insurance, aftermarket car protection products.
Above anything else, Car Business is a company that provides current automotive advice for car owners who don't have access to knowledgeable car industry friends. To those of you without someone to talk to, I'm your expert – the car guy.
I've been in the car industry since 1978 – covering all aspects that consumers need advice on. I've been called a lot of things in my time – The Car Professor, The Car Doctor, and recently the Car Guy, but the bottom line is that I know a lot about this industry. Whenever someone needs some advice – they call me.
In general terms my car advice is free – it's just something I like to do and my goal is to give back to the community that has treated me so well.
Good quality, Guaranteed Used Cars
I have access to good quality cars – you can see my current stock by clicking through to http://www.carsales.cars my own website for the cars that I have in stock.  I'm also able to search out that particular car that you're finding difficult to find. I've got a great dealer community that I've dealt with for many years and these cars don't even hit the websites. I specialize in South East Queensland but in some cases, can look after interstate customers
Other areas that I specialize in are fairly widespread.
Genuine Spare Parts, Merchandise, and Other Cool Stuff
www.genuinespares.com.au is an online spare parts business specializing in Chrysler, Jeep, Dodge, Fiat, Alfa Romeo, Isuzu Ute and Volkswagen. SO if you're looking for anything from crash parts, electrical components, wheels, t-shirts or anything else, let me assist you with that search.  You can rely on genuine spares to procure parts at better than trade price and certainly better than you can buy in Australia. My prices are reduced by about 30% on what you'd expect to pay here in Australia
Car Business Protects Your Car
Car Business is a local agent for Williams Paint and Interior Protection,  AutoGard and CleanGard, SunX window tinting.
Don't get ripped off by car dealers wanting to make a huge profit – our window tinting prices start from $175 up to $450 for cars that dealers want to charge $750 for.
Car Finance and Car Insurance
My finance and insurance franchise, 1800Approved Finance, will help you get finance for your car at rates much lower than a dealer will offer. For a homeowner, we're talking from 4.99%. Your bank won't even offer you that .
It's My Opinion – Cars, Auto Industry
If you're interested in reading quality information about new car releases, forthcoming models and just about anything else to do with the car business, click over to my blog – https://carbusiness.com.au/wpcbadmn//blog/
You'll find  wide-ranging comment about the car industry and car people. I don't hold back on my comments – like it or not, my opinions are just that – opinions.
In closing, if you want to connect with me here's how
Car Business and Bob Aldons Contact Info
Phone:          International           +61 418 748 498
Local                          0418 748 498
Email:          in**@ca*********.au
Visit:            226 Anzac Avenue
Kippa-Ring Q 4021
Mail:            PO Box 195
Clontarf Q 4019
In closing, my passion is cars, car buyers, car dealers, but just about anything to do with cars. But you need to do me 1 favour….
Please drive carefully
Warm regards
Bob Aldons
Read more about Fuel Price Rip Off here Fuel Price Rip Off – Car Business On the Job
#carbusiness #thecarguy #bobaldons #carbrokers #carbuyersadvocate #discountnewcars #carbuyingservice #bestcarprice #racq #nrma #racv #caradvice #mistakesthatcarbuyersmake