Hi Bob Aldons, The Car Guy, with a comment on the trial in London between Fiat Chrysler Australia and UK based company Motortrak.
Justice Clare Moulder found that former Fiat Chrysler Australia CEO Clyde Campbell had received payments in the order of $2.5 million dollars as a 'bribe'. Now I'm not here to knock the judgment of Justice Moulder, but to set the record straight on one part of the statement.
At the time of this alleged matter, I was the National Dealer Council Chairman and also Chairman of the Chrysler Jeep Dodge Dealer Advertising Fund.
Follows is a quote from this trial but I must say this beforehand. At no time was I, as a dealer, contributing to the Motortrak expenses for Fiat Chrysler, let alone paying $4100 per month. I do remember clearly though at a particular meeting with my fellow dealer council members, that the then National Sales Director Veronica Johns and National Advertising Director Mark McRaith tabled a proposal that dealers would need to 'step up'' and contribute to the 'outstanding success' that Motortrak had delivered.
When a substantial figure was mentioned, my colleagues and I raised the roof and insisted that whilst we'd confer with our dealers, that anything approaching $4000 per dealer per month was out of the question. I remember clearly that Ken Muston, the Victorian Regional Dealer representative said something to the effect "That's crazy – I'm a Mercedes-Benz dealer and we only pay $350 per month towards marketing and we all think that's too much."
Another dealer (I can't recall his name) had a Mazda dealership as well as CJD and his dealer group paid In the vicinity of $55 per vehicle sold towards a customer relationship contact process.
So here's what Justice Moulder had to say.
"The payments were made by FCA Australia dealers – comprising dealers selling all or some of FCA products from brands including Chrysler, Dodge, Jeep, Fiat and Alfa Romeo – and charged at $690 per dealer per month.
The payments were struck from January 2011 and revised in May 2012 to $1695 for a second extension, and then to $4100 per dealer per month from January 2013.
 The court heard that comparison fees for the same services would cost $500 per dealer per month, $1200 per dealer per month for the second extension and $3000 monthly per dealer for the last extension."
If you'd like to read the full story as published by Go Auto Premium, here's a link.
https://premium.goauto.com.au/fca-australia-overpaid-for-dealer-web-services/
So what's the upshot of this? I won't and never will condone the excesses of Clyde Campbell during his tenure as CEO. However, during his time at Fiat Chrysler Australia, sales volumes went from a low of 9000 units in 2009 to 43,000 in 2013. He and his sales and marketing team were obviously doing something right.
The "I bought a Jeep" campaign was widely acknowledged as the turning point in 2010 and was the brainchild of the then National Marketing Manager, Sam Tabart. Even other manufacturers acknowledged its success. Come 2014 with Campbell gone and replaced by Veronica Johns and then shortly after, by American Pat Doherty, the bricks started to fall from the wall.
In 2017 and 2018, Fiat Chrysler volumes have plummeted – poor sales combined with poor customer service and quality control has FCA hitting rock bottom. Is there a recovery? I sincerely hope so. The period between 2010 and 2014 were some of the most exciting years in my automotive career and for the remaining dealers, I'd like to see Chrysler Jeep volumes back to where they were.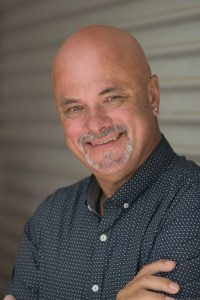 Bob Aldons is the owner and founder of The Car Guy, reviewing cars, reporting on Car Industry Matters, Car Tech and the world at large. He's spent the last forty years immersed in the automotive industry from salesman to the owner of a 7 brand multi-franchise dealership. Bob knows cars.
Find One
If you're hunting around for a great price on your next new car, you should call the auto expert, Bob Aldons from Car Business. My company, a car Broker, Car Buyers Agent or Car Buyers Advocate based on the north side of Brisbane, will return your inquiry within 24 hours and make the process of buying a new car easy and stress-free. Are you tired of salesperson tricks? I protect you from the pressure exerted by car dealer's salespeople. There isn't any obligation – just a pretty significant saving.
You're where? Seriously, my services are available for you in any Australian state and territory: from Darwin to Hobart, Cairns to Perth.  Car Broker Brisbane, Sydney, Melbourne, Adelaide, Perth, Hobart, and Darwin – I'm available when you need me to be.
Here's an example
Matt wanted to purchase a Mazda 3 SP25 GT Manual Hatch. The retail value, drive away on that car is around $35,000. Car Business managed to purchase the same car for $28, 123.90 and with our fee Matt paid $25, 588, a saving of over $6000. And how do we know? Another customer, (looking for a new Holden HSV) just paid $35,000 for the same car – but he did it himself, without our assistance
If you've got a vehicle to trade, we have some clever ways to maximize the value – from used car dealers keen for your car to assist you to sell it privately. Finance and Insurance? We can handle that too, and we promise you will not be paying exorbitant dealer markups there either.
Trade In Value Example
2014 Jeep Cherokee Limited. Average dealer trade value – $16500. We achieved $22,000
2014 Volkswagen Tiguan 118TSI. Average dealer trade value – $14000. We achieved $16000
So, to get the best new car price, talk to others and then talk me. I've got the experience to handle the dealers and achieve the lowest new car prices. If you think you're entitled to fleet pricing, I can often get better than that too. Whether you're a small fleet or a large national fleet, Car Business will go to work and get that price down. Lower new car prices are my goal. So you'll get the best prices from us rather than hoping you can help yourself.
If I can't get you the best new car price, better than you can get yourself from a car dealer, we won't charge you any fee. No Saving, No Fee. – that's what you should expect from a car buying expert. 

Car Business WILL save you money on your next new car purchase – guaranteed

The Australian Road Safety Foundation is a not-for-profit organization whose charter is to reduce serious accidents on our roads through training and education. Car Business donates to the ARSF for every car we sell. If you'd like to support this worthwhile foundation, donate to the cause, become a member today or just buy your next new car from Car Business
In Closing
My reviews aren't based on power performance or high-speed handling capacity. They're not based on 0-100 Kim/hr of 4.0 seconds. And they're certainly not super luxury vehicles that many other "old timers" are feted on by the likes of Ferrari, Lamborghini, and Aston Martin
Back when I started in the motor industry salespeople were schooled and skilled in a process called the road to the sale. Part of that process was a presentation of the car that the customer was ultimately considering,
The six position sell showed the features, advantages, and benefits as it related to that specific car in the eyes and thought process of that particular customer
Those days of a true car sales professional seem to have gone.
Nowadays it seems that all salespeople want to do is accept that the customer knows everything about the car they're interested in, want to crunch the customer as quickly as possible and get onto the next sale
In my opinion, this is one of the reasons that there's such a high turnover in salespeople in this industry of ours.
Now I think that I'm a car industry expert, not because I sell lots of cars, but, as I was taught over 40yeras ago, time sells motor cars.
The more time you spend with a customer, the more information you provide them and the more you're there for them Even AFTER they take delivery of their new car, the more repeat and referral business you'll get.
Typically second and subsequent sales only provide 10% of a car salespersons business. Referral business, where an existing customer refers a friend, relation or work colleague back tot eh selling salesperson as someone to trust and buy a car from is even less – probably 5%
So, if you're a young salesperson reading this article, let me tell you that you should be getting 40-50% of your business from repeat and referral business.
And how do you get that much? Well, that's a story for another article or an opportunity to join me in a training course.
Disclaimer
For your interest, my motoring reviews are my opinion of the vehicle I'm testing. The manufacturer or distributor, in this case, Kia Australia, doesn't tell me what to write or ask for a 'nice' review. Nor am I paid for these reviews – I simply call it as I see it.
I often wonder about the 'truth' that I see from other motoring journalists. And I'm particularly referring to newspapers, online forums, and magazines where the company that owns the publication receives substantial advertising support from the various manufacturers.
Do the owners or editors tell their journalists to go easy on the review? I'm not sure, never having been in that position. Would I turn to softer reviews if my company was being paid for good reviews? Not likely. My independence as a writer is not for sale. I'd rather say no than be bought.
In any case, If that ever happens, rest assured that I'll be telling that story with interest.
https://carbusiness.com.au/wpcbadmn//fiat-chrysler-gets-tick-time/