Hi, Bob Aldons from Car Business. I bought an Alfa Romeo Four C in early 2015, not long after its launch in late 2014. Waiting for my Alfa was arguably the hardest thing as when you buy something, whether a vehicle or anything else special, you want it NOW. My time with the 4C was sensational. Not that I did too many kilometres in it, but the k's I did were brilliant. And now, I'm planning to buy an Alfa Romeo Giulia Quadrifoglio to replace the 4C.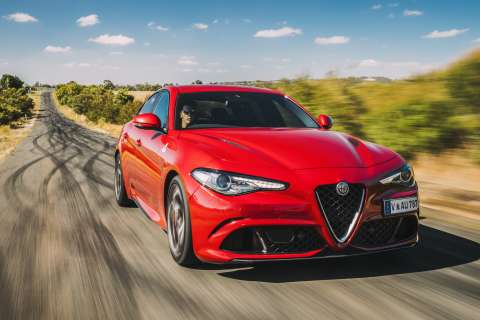 Here's the press release from fiat Chrysler Australia. If you're in the market for the new Alfa, simply reach out to me and let's see what Car Business can do to buy it right.
Car Business is a multi-dimensional car company involved in diverse areas of the automotive industry in Australia. Diversity allows us to cater to the needs of our customers, whether retail, dealer or wholesale.
We offer the following:
New Car Brokerage
Quality Used Cars
Vehicle Finance and Insurance
Genuine Spare Parts for Jeep, Chrysler, Dodge, Fiat, Alfa Romeo, Isuzu Ute & Volkswagen
Vehicle Protection Products such as paint and Interior protection, Electronic Rustproofing and Window Tint
Local Area Marketing for Google My Business
Training and Development for sales people, sales managers as well as service and parts managers.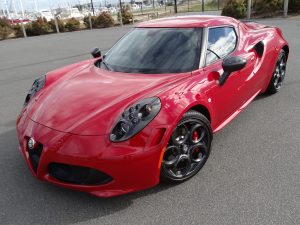 2nd February 2017: Alfa Romeo's eagerly awaited Giulia sports sedan range has gone on sale in Australia priced from a highly competitive $59,895.
Based on Alfa Romeo's flexible all-new Giorgio rear-wheel-drive architecture, the Giulia is more than just an all-new premium sports sedan: it's the vanguard of the Alfa Romeo renaissance and the start of an exciting new era for the 106-year old Italian brand.
Designed, engineered and produced in Italy, the Giulia sports sedan introduces a new level of standard equipment and driving enjoyment to the mid-sized luxury class.
The all-new Alfa Romeo Giulia's Australian line-up consists of five models across four equipment grades. Giulia, Super, Veloce and range-topping Quadrifoglio.
All Giulia models benefit from highly competitive levels of standard equipment.
Including –
leather upholstery
alloy wheels
bi-Xenon headlamps
keyless go
stop/start technology
satellite navigation
dual-zone climate control
rain sensing wipers
Cruise control
rear parking sensors
reversing camera.
With pricing starting from $59,895, the Alfa Romeo Giulia mounts a strong argument as one of the best value premium sports sedans on the Australian market.
The Alfa Romeo Giulia is offered with the choice of four all-aluminium, all-turbo engines, all of which meet the latest Euro 6 emission standards. Each is mated to a smooth and seemingly prescient ZF eight-speed automatic transmission which sends drive to the rear wheels via a carbon fibre driveshaft.
The Alfa Romeo Giulia stands out for its distinctive Italian design, expressed through an impeccable sense of proportion and the sophisticated simplicity and quality surfaces that craft its unique design. Only Italy could have designed the gorgeous Giulia.
The new Giulia's curvaceous exterior is unashamedly extroverted and modern yet remains faithful to Alfa Romeo's rich 106-year heritage. Inside, the crisp and classy interior is designed to envelop the driver and cater to their every need.
All Alfa Romeo Giulia models benefit from a perfect 50/50 weight distribution, excellent power-to-weight ratios, and innovative engine and driver technologies. It is designed to maximise driver enjoyment and minimise environmental impact.
This new Alfa Romeo combines stellar engine performance and clever use of ultralight materials. Carbon fibre, aluminium, aluminium composite and plastic, to reduce weight in the quest for class-leading handling, refinement, performance and driving excitement.
All Giulia models have an advanced, lightweight carbon fibre drive shaft to enhance engine responsiveness.
Standard safety specification on all Giulia models includes new efficient active safety systems like Forward Collision Warning (FCW) with Autonomous Emergency Brake (AEB) and pedestrian recognition, Integrated Brake System (IBS), and Lane Departure Warning (LDW).
"We are thrilled to welcome the Alfa Romeo Giulia sports sedan to Australia," said Steve Zanlunghi, president and CEO of Alfa Romeo Australia.
"The Giulia's combination of quality, performance, value and Italian spirit across all models gives Australians something truly unique and exhilarating in the premium sports sedan market."
Alfa Romeo Giulia pricing (Feb 2017) – Excluding On Roads and Dealer Charges
Giulia $59,895
Super $64,195 (2.0)
Super $65,895 (2.2d)
Veloce $71,895
Quadrifoglio $143,900
What's Car Business all about?
Car Business is a multi-dimensional automotive company that aims to help you to buy your new car for a better price than you can do on your own. Based on the Redcliffe Peninsula about 15 minutes from Brisbane Airport and 30 minutes from the Brisbane CBD. Car Business is located in an area that allows us to pick and choose from Brisbane's finest new cars for sale.
The 'go to' Brisbane car buying agents, Car Business, is considerably better than a car broker. First and foremost, Car Business is an experienced Car Buyer's Advocacy service. Our experienced staff will stand alongside you and act on your behalf to help you buy your new car at a better price than you can directly through new car dealers.
My goal with Car Business is to provide timely and informative articles on everything to do with cars – used car purchase, new car sales, car service, car finance, car insurance, aftermarket car protection products.
Above anything else, Car Business is a company that provides current automotive advice for car owners who do not have access to knowledgeable auto industry friends. To those of you without someone to talk to, I am your expert – the car guy.
I have been in the automotive industry since 1978 – covering all aspects that consumers need advice. I've been called many things in my time – The Car Professor, The Car Doctor, and recently the Car Guy. The bottom line is that I know a lot about this industry. Whenever someone needs some advice – they call me.
In general terms my car advice is free – it is just something I like to do and my goal is to give back to the community that has treated me so well.
Good quality, Guaranteed Used Cars
I have access to good quality vehicles – you can see my current stock by clicking through to http://www.carsales.cars my own website for the cars that I have in stock.  I am also able to search out that particular car that you are finding difficult to find. With a great dealer community that I have dealt with for many years, these cars do not even hit the websites. I specialize in South East Queensland but in some cases, can look after interstate customers
Other areas that I specialize in are relatively widespread.
Genuine Spare Parts, Merchandise, and Other Cool Stuff
www.genuinespares.com.au is an online spare parts business specializing in Chrysler, Jeep, Dodge, Fiat, Alfa Romeo, Isuzu Ute and Volkswagen. So if you are looking for anything from crash parts, electrical components, wheels, t-shirts or anything else, please let me assist you with that search.  You can rely on genuine spares to procure parts at better than trade price and certainly better than you can buy in Australia. Customers have found prices are reduced by about 30% on what you would expect to pay here in Australia
Car Business Protects Your Car
Car Business is a local agent for Williams Paint and Interior Protection,  AutoGard and CleanGard, SunX window tinting.
Don't get ripped off by car dealers wanting to make a huge profit! Our window tinting prices start from $175 up to $450 for cars that dealers want to charge $750 for.
Car Finance and Car Insurance
My finance and insurance franchise, 1800Approved Finance, will help you get finance for your car at rates much lower than a dealer will offer. For a homeowner, we are talking from 4.99%. Your bank will not even offer you that.
It's My Opinion – Cars, Auto Industry
If you are interested in reading quality information about new car releases, forthcoming models and just about anything else to do with the car business, click over to my blog – https://carbusiness.com.au/wpcbadmn//blog/
You will find various and wide-ranging comment about the car industry and car people. I do not hold back on my comments – like it or not; my opinions are just that – opinions.
In closing, if you want to connect with me here's how
Car Business and Bob Aldons Contact Info
Phone:          International           +61 418 748 498
Local                          0418 748 498
Email:           in**@ca*********.au
Visit:             226 Anzac Avenue
Kippa-Ring Q 4021
In closing, my passion is cars, car buyers, car dealers, but just about anything to do with cars. However, you need to do me one favour….
Please drive carefully
Warm regards
Bob Aldons
#carbusiness #thecarguy #bobaldons #carbrokers #carbuyersadvocate #discountnewcars #carbuyingservice #bestcarprice #racq #nrma #racv #caradvice #mistakesthatcarbuyersmake