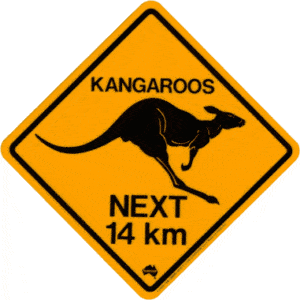 Julie Scott, a writer from Angel Content sent me this piece asking me to publish on my blog. Having read it through, I was happy to help Julie out. Frankly, I've never seen kangaroos called into question in relation to autonomous cars, particularly kangaroo confusion. I suppose that given that a lot of research is being done in South Australia, maybe they're having issues with Skippy that we folk in the eastern states aren't aware of. And what about Wombats, Koala's, Crocodiles, Echidnas and even Snakes? So if you'd like to know more about driverless cars, here's an article to give you some up to date information
Could it be like the moose in Canada, where these silly animals, well, they just walk into traffic and given the size of said moose, they can cause a lot of damage to cars – driverless cars (autonomous) or not.
So read on McDuff – see what you can make of this passage from Julie and more particularly the other commentators.
"The automotive industry has experienced much Innovation over the years; however driverless cars software has presented many challenges that are still to be resolved. One such problem has been recently discovered when the self-driven vehicles were tested in Australia: kangaroo hopping confuses the system.
While the driverless cars have been attuned to the behaviour of people crossing roads and walking on the sidewalks, the kangaroo's movement has baffled the system. Kangaroo crossings are a frequent occurrence in Australia, and many end up killed on the roads each year due to their erratic hopping; according to the NRMA, there are more than 16,000 collisions with kangaroos a year across Australia.
As driverless cars technology has discovered, the patterns of a kangaroo's movement can be difficult to predict!
The driverless car's technology is catching the kangaroo's movement mid-hop, and as the system uses the ground as a reference point for spatial awareness, an airborne kangaroo appears much further away. When the kangaroo lands on the ground, it suddenly seems much closer to the vehicle, thus causing the confusion for the technology. Without fixing this problem, driverless technology wouldn't be safe to use on Australian roads as the vehicles are likely to collide with crossing kangaroos, killing the animal and potentially killing road-users too – especially if the driverless cars caused pile-ups on busy roads.
This isn't the first time that the driverless technology has faced problems identifying wildlife.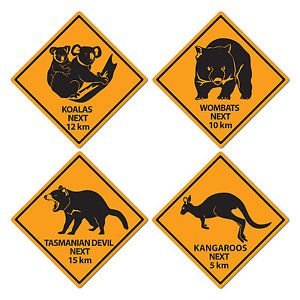 When the product was tested in Sweden, moose proved to pose some difficulty in identifying.
The large animal software was eventually nailed down and given the green light for safety. When it comes to the kangaroo problem, however, progress has been slower. Despite conducting research at Tidbinbilla Nature Reserve in Canberra over 18 months ago, kangaroo detection has not been smooth sailing.
When asked about the issue, Volvo Australia's technical manager, David Pickett, explained that in order for the large animal software to successfully work out kangaroo patterns of movement, first, the different kangaroos have to be identified. This is difficult work as every kangaroo is a different shape and size.
As Pickett explained: We identify what a human looks like by how a human walks, because it's not only the one type of human — you've got short people, tall people, people wearing coats. The same applies to a roo.
Further problems: the technology has faced on its trial run in Australia is the many unsealed roads, unmarked highways and the huge road trains which are regional only to Australia.
The driverless cars systems have yet to grasp the quirks of Australian roads just yet, but the team are confident that they can rectify these problems quickly. Indeed, despite the initial setbacks with the technology, Pickett is confident that driverless technology will be available on the Australian market sooner than we might think, and perhaps one of the very first countries to experience this new, innovative technology.
Rita Excell, Executive Director of Australian Driverless Vehicle Initiative confirms the maturity is much further along than maybe is publicly aware."
Find One
If you're hunting around for a great price on your next new car, perhaps you should call the auto expert, Car Business. My company, based in Queensland, will return your inquiry within 24 hours and make the process of buying your new car easy and stress-free. I protect you from the pressure exerted by car dealer's salespeople. There isn't any obligation – just a pretty significant saving.
You're where? Seriously, my services are available for you in any Australian state and territory: from Darwin to Hobart, Cairns to Perth.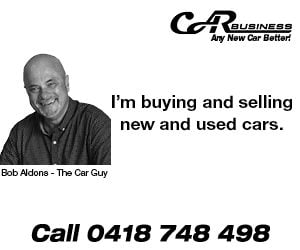 If you've got a vehicle to trade, we have some clever ways to maximize the value – from used car dealers keen for your car to assist you to sell it privately. Finance and Insurance? We can handle that too, and we promise you will not be paying exorbitant dealer markups there either.
So, to get the best new car price, talk to others and then talk me. I've got the experience to handle the dealers and achieve the lowest new car prices. If you think you're entitled to fleet pricing, I can often get better than that too. Whether you're a small fleet or a large national fleet, Car Business will go to work and get that price down. Lower new car prices are my goal. So you'll get the best prices from us rather than hoping you can help yourself.
If I can't get you the best new car price, better than you can get yourself from a car dealer, we won't charge you any fee. No Saving, No Fee. – that's what you should expect from a car buying expert.
Car Business WILL save you money on your next new car purchase – guaranteed