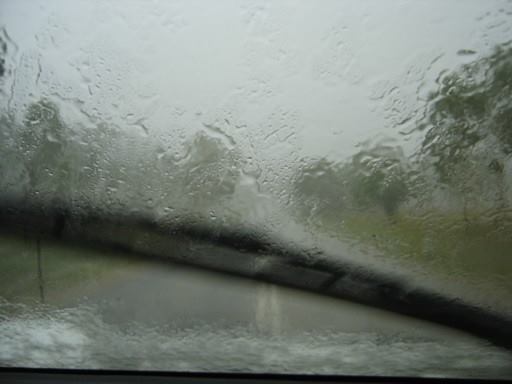 Hello. Bob Aldons from Car Business with an article about when you drive through heavy rains. Darren Pay is an industry colleague from Melbourne who heads up A1 Windscreens. Reach out to Darren if you're in the Melbourne area and you need help with anything to do with windscreens.
Rains are that part of nature that makes the rest of world look freshly washed and full of life. A significant number of people also take the rains to be their most favourite season. As beautiful as the rains are they can get turbulent and truly cramp down on your mood and plans. Those who travel by public transport might envy those with their own vehicles in Melbourne.
At least car-owners always have a way to commute to and fro right? But don't be fooled! Driving through heavy rains with your windscreen blurring can be extremely difficult and at times even result in fatal accidents or fast glass damage.
Though you have already been taught this in your driving class, here are some tips to help you use your car in the best way while driving in heavy rains.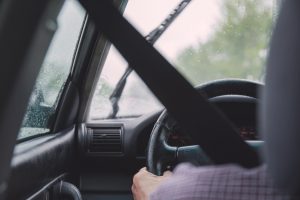 Avoid driving unless urgent – Heavy rains can cause chaos and what's worse than that is being stranded amidst that chaos. Unless absolutely urgent avoid driving in heavy rain.
It is understandable if you have an emergency to take care of but if the task can be put off for once the rains have subsided, why not do so?
If you decide to venture out, you cannot predict whether you might reach your destination safely. Why take the risk of the car breaking down or getting into an accident or even delayed.
The biggest tip you can get to drive through heavy rains is to only use the car if absolutely necessary.
Keep a heads-up on the headlights – Don't just assume that your headlights are working fine based on the previous time you drove. Do a complete check to ensure that you do not find yourself in a sticky situation while on the road.
Check your dipped beams and ensure that the lights work equally well in the front as well as the back. The lights are meant to guide you and your fellow drivers on the road so switch on the headlights when you sense that rainfall is affecting visibility of the road and other cars.
Do a check on the position of the headlamp switch instead of making assumptions. Set the setting to dipped beam so that other drivers can easily see you.
In case your car has automatic headlamps double check to ensure that they are on or even override them by setting the headlamp switch to the dipped beam setting.
Which light should I use? –Heavy rains could hamper your vision while driving causing you to use your fog lights. Rain might splash onto your windscreen affecting the clarity of the fast glass.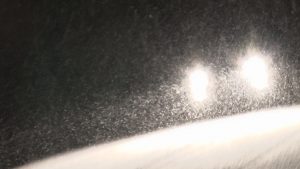 In such scenarios where you are momentarily hampered headlights come to your rescue by letting other drivers know the positioning of your car on the road. But fog lights will intensify when the spray of the car hits them.
As per Melbourne's regulations, fog lights should be switched on when visibility is less than 100m. Use your main beam headlights as much as you normally would.
Here's some advice to help you gauge when and how to use your lights – assess how well you can see the cars and their lights around you.
Adaptable driving – Getting ready to drive through heavy rains might be a good time to go over the basics you learned during your driving class.
Do you recall everything they taught you about stopping distance? Let' relearn that lesson – stopping distance is the distance covered between when you decide to stop and when the car actually stops.
Now stopping distance increases when you drive on wet roads. Getting back to the advice on how to drive in heavy rain – since it takes nearly twice as long to actually stop the car, it would be a good idea to maintain a good distance between your car and the vehicle in front of you.
This is especially helpful to avoid any crashing into should you or the vehicle in front of you decide to suddenly halt. Keeping a distance will give you enough time to stop or to avoid getting into an accident.
One tip to gauge how far away you actually are is to spot an object and calculate how long it takes before you pass the object. By rule of thumb if it is less than four seconds you need to slow down.
Another important tip is avoiding the element of surprise. Do not make sudden moves that might upset the balance of the car or cause skidding. Instead, try to gradually ease the car into the desired movement.
Here's another tip, passer-by vehicles sure kick up a spray so it might be a good idea to keep the vipers on so that your windscreen provides the best visibility. Avoid trying to butt other drivers out of your way, playing it cool and calm will be a wise decision to make.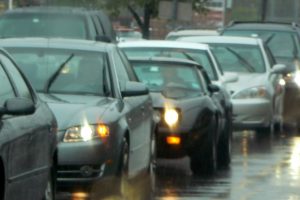 Avoiding/ Adjusting to aquaplaning – Aquaplaning refers to the way your car moves when a lot of water is collected on the road. Your car wheels are unable to clear the water and instead start surfing on the water.
This could result in an accident, which could shatter your fast screen and be fatal.
In such a situation, resist the urge to break and instead slowly release the accelerator pedal so that your car can return to a normal speed.
Fighting the Flood – Driving through a flood should be avoided unless urgent as it can destroy your car's mechanisms and also endanger you.
If you cannot put it off try and gauge how deep the water is by paying attention to cars that venture in.
These tips ease the risk of getting submerged, swept away, or causing damage to the windscreen or any parts of the car due to the submerged obstacles.
Do not accelerate or you might start aquaplaning. Instead, opt for a speed you are comfortable with and stick to it so that you don't damage the car.
To make sure heavy rains don't hamper your plans and to avoid any accidents in the future, get your car windscreen repaired by the professionals.
About the author:
Darren Pay heads A1Windscreens, known to offer services for safety film, anti-graffiti film, windscreen repair & replacement. Offering premium quality materials and service in window films in Melbourne, is just up their alley.
Hi, Bob Aldons from Car Business here. Car Business is a multi-dimensional car company involved in diverse areas of the automotive industry in Australia. Diversity allows us to cater to the needs of our customers, whether retail, dealer or wholesale.
We are involved in the following:
New Car Brokerage
Quality Used Cars
Vehicle Finance and Insurance
Genuine Spare Parts for Jeep, Chrysler, Dodge, Fiat, Alfa Romeo, Isuzu Ute & Volkswagen
Vehicle Protection Products such as paint and Interior protection, Electronic Rustproofing and Window Tint
Local Area Marketing for Google My Business
Training and Development for salespeople, sales managers as well as service and parts managers.
What's Car Business all about?
Car Business is a multi-dimensional automotive company that aims to help you to buy your new car for a better price than you can do on your own. Based on the Redcliffe Peninsula about 15 minutes from Brisbane Airport and 30 minutes from the Brisbane CBD, Car Business is located in an area that allows us to pick and choose from Brisbane's finest new cars for sale.
The 'go-to' Brisbane car buying agents, Car Business, is so much better than a car broker – first and foremost, Car Business is an experienced Car Buyer's Advocacy service. Our experienced staff will stand alongside you and act on your behalf to help you buy your new car at a better price than you can directly through new car dealers.
My goal with Car Business is to provide timely and informative articles on everything to do with cars – used car purchase, new car sales, car service, car finance, car insurance, aftermarket car protection products.
Above anything else, Car Business is a company that provides current automotive advice for car owners who do not have access to knowledgeable auto industry friends. To those of you without someone to talk to, I am your expert – the car guy.
I have been in the automotive industry since 1978 – covering all aspects that consumers need advice. I've been called many things in my time – The Car Professor, The Car Doctor, and recently the Car Guy, but the bottom line is that I know a lot about this industry. Whenever someone needs some advice – they call me.
In general terms my car advice is free – it is just something I like to do, and my goal is to give back to the community that has treated me so well.
Good quality, Guaranteed Used Cars
I have access to good quality vehicles – you can see my current stock by clicking through to http://www.bobaldons.com.au my own website for the cars that I have in stock.  I am also able to search out that particular car that you are finding difficult to find. I have got a great dealer community that I have dealt with for many years, and these cars do not even hit the websites. I specialize in South East Queensland but in some cases, can look after interstate customers
Other areas that I specialize in are relatively widespread.
Genuine Spare Parts, Merchandise, and Other Cool Stuff
www.genuinespares.com.au is an online spare parts business specializing in Chrysler, Jeep, Dodge, Fiat, Alfa Romeo, Isuzu Ute and Volkswagen. So if you are looking for anything from crash parts, electrical components, wheels, t-shirts or anything else, let me assist you with that search.  You can rely on genuine spares to procure parts at better than trade price and certainly better than you can buy in Australia. My prices are reduced by about 30% on what you would expect to pay here in Australia
Car Business Protects Your Car
Car Business is a local agent for Williams Paint and Interior Protection,  AutoGard and CleanGard, SunX window tinting.
Don't get ripped off by car dealers wanting to make a huge profit – our window tinting prices start from $175 up to $450 for cars that dealers want to charge $750 for.
Car Finance and Car Insurance
My finance and insurance franchise, 1800Approved Finance, will help you get finance for your car at rates much lower than a dealer will offer. For a homeowner, we are talking from 4.99%. Your bank will not even offer you that.
It's My Opinion – Cars, Auto Industry
If you are interested in reading quality information about new car releases, forthcoming models and just about anything else to do with the car business, click over to my blog – https://carbusiness.com.au/wpcbadmn//blog/
You will find a wide-ranging comment about the car industry and car people. I do not hold back on my comments – like it or not; my opinions are just that – opinions.
In closing, if you want to connect with me here's how
Car Business and Bob Aldons Contact Info
Phone:          International           +61 418 748 498
Local                          0418 748 498
Email:            in**@ca*********.au
Visit:              226 Anzac Avenue
Kippa-Ring Q 4021
In closing, my passion is cars, car buyers, car dealers, but just about anything to do with cars. However, you need to do me one favour….
Please drive carefully
Warm regards
Bob Aldons
#carbusiness #thecarguy #bobaldons #carbrokers #carbuyersadvocate #discountnewcars #carbuyingservice #bestcarprice #racq #nrma #racv #caradvice #mistakesthatcarbuyersmake