Hi, Bob Aldons from Car Business with another tale of woe from a consumer viewpoint. I had a call from an employee of a company that I supply cars to. Jamie and his partner Rhonda bought a Mitsubishi Triton Dual Cab 4WD a little more than 5 years ago, in fact, the vehicle had just run out of its factory warranty by time, but not distance. Their 55-year-old vehicle had travelled just 88,000k's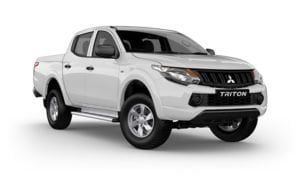 The vehicle broke down and it was towed to the nearest Mitsubishi dealer to them – Zupps Mitsubishi at Aspley. The dealer's workshop determined initially that it had overheated and consequently the repairs would cost around $2500. The customers weren't happy with that and asked nicely why they weren't covered under the factory warranty, as the vehicle had been serviced on time since new.
The dealer advised Jamie and Rhonda after a couple of weeks that they'd submitted a goodwill claim to Mitsubishi which had been declined. Subsequently the owner of the company that I deal with suggested that Jamie speak to me, which he did.
Jamie explained the problem. I spoke directly to the service manager, Ben and asked him to explain the issue. Ben advised that the head was pitted and needed a repair which was where the quoted price came into play.
I asked Ben why it hadn't been covered under Australian Consumer Law guarantees and to my amazement Ben didn't know what ACL was. I explained it in brief to him and let him know that I'd be talking directly to Mitsubishi.
When I spoke to Julie from Mitsubishi Motors at first she was quite aloof. But as soon as Australian Consumer Law was mentioned her attitude changed. She asked for some time to investigate and later returned my call.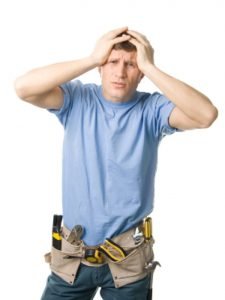 She advised me that she'd spoken to the dealer and was waiting on some supplementary paperwork and upon receipt of it. She'd be able to determine the situation. When I mentioned the pitted head, she told me that this wasn't contained in the dealer's submission and that this aspect may impact their decision.
I let Jamie and Rhonda know of the progress and that I was hopeful of a good outcome. Two weeks later, Jamie called me again saying that he hadn't heard from anyone. A follow up call to both Mitsubishi and the Mitsubishi dealer determined that the supporting paperwork request from Mitsubishi from the dealer hadn't been sent promptly, but had been sent just that day. So here I'm wondering whether the dealer was really interested in resolving the matter.
SO after the 2 calls, eventually I received advice from Rhonda and Jamie that Mitsubishi had approved the goodwill claim and would be replacing the complete engine. Subsequently, they actually replaced the bottom half, where the issue had been determined, but at least Jamie and Rhonda would get their vehicle back, after nearly 6 weeks. Because they accepted responsibility, Mitsubishi did provide a loan vehicle for the last 3 weeks to keep the family on the road.
I continue to ask the question in this forum. Why do manufacturers ignore the Australian Consumer Law guarantees until they're pushed?
In my opinion, either the dealer, Zupps Mitsubishi, or Mitsubishi Motors Australia Limited themselves are on the deny, deny, deny and approve bandwagon.
It's just not good enough – Australian Consumer Law is just that – the law. The sooner that the Australian Consumer and Competition Commission start to play hardball with manufacturers the better life will be for all Australian consumers, particularly when it comes to high-value items such as motor vehicles.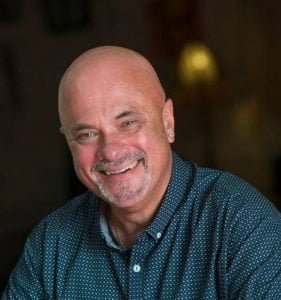 Bob Aldons is the owner and founder of The Car Guy, and Car Business reviewing cars, reporting on Car Industry Matters, Car Tech, Car Industry Advocacy, and the world at large. He's spent the last forty years immersed in the automotive industry from salesman to the owner of a 7 brand multi-franchise dealership. Bob knows cars.
Find One
If you're hunting around for a great price on your next new car, or uou've got a problem with the manufacturer, you should call the auto expert, Bob Aldons from Car Business. My company, a car Broker, Car Buyers Agent or Car Buyers Advocate based on the north side of Brisbane, will return your inquiry within 24 hours and make the process of buying a new car easy and stress-free. Are you tired of salesperson tricks? I protect you from the pressure exerted by car dealer's salespeople. There isn't any obligation – just a pretty significant saving.
You're where? Seriously, my services are available for you in any Australian state and territory: from Darwin to Hobart, Cairns to Perth.  Car Broker Brisbane, Sydney, Melbourne, Adelaide, Perth, Hobart, and Darwin – I'm available when you need me to be.
Here's an example
Matt wanted to purchase a Mazda 3 SP25 GT Manual Hatch. The retail value, drive away on that car is around $35,000. Car Business managed to purchase the same car for $28, 123.90 and with our fee Matt paid $25, 588, a saving of over $6000. And how do we know? Another customer, (looking for a new Holden HSV) just paid $35,000 for the same car – but he did it himself, without our assistance
If you've got a vehicle to trade, we have some clever ways to maximize the value – from used car dealers keen for your car to assist you to sell it privately. Finance and Insurance? We can handle that too, and we promise you will not be paying exorbitant dealer markups there either.
Trade In Value Example
2014 Jeep Cherokee Limited. Average dealer trade value – $16500. We achieved $22,000
2014 Volkswagen Tiguan 118TSI. Average dealer trade value – $14000. We achieved $16000
So, to get the best new car price, talk to others and then talk me. I've got the experience to handle the dealers and achieve the lowest new car prices. If you think you're entitled to fleet pricing, I can often get better than that too. Whether you're a small fleet or a large national fleet, Car Business will go to work and get that price down. Lower new car prices are my goal. So you'll get the best prices from us rather than hoping you can help yourself.
If I can't get you the best new car price, better than you can get yourself from a car dealer, we won't charge you any fee. No Saving, No Fee. – that's what you should expect from a car buying expert. 
Car Business WILL save you money on your next new car purchase – guaranteed