Hi, Bob Aldons, the owner and founder of The Car Guy, and Car Business. "The Car Guy" is my car review site, whilst "Car Business" is the website that smart new car buyers will visit if they want to save thousands on the purchase of a new car. This article, titled The Cost of Service speaks to the cost of servicing a new car.
I've just helped a local couple, Marie and Xen, from Redcliffe, purchase a new Honda Jazz. They'd had their current Toyota Yaris since 2008 and it was time for a change. They'd done some shopping around themselves and had signed a contract on an MG. But when they checked the cost of service on that MG, they quickly changed their mind.
And whilst MG is quite open with the pricing on their new vehicle range, I couldn't find any service pricing on their website. For a 3 year service, the salesperson quoted them around $1300 and ultimately that's why they left the MG behind. They were clever enough to consider the whole of life cost and that's something that most people don't do.
So ultimately I bought a new 2018 Honda Jazz VT-I for them and during the analysis of the complete offer, I had cause to look at the service costs.
Honda's Tailored Service Price Guide (https://www.honda.com.au/owners/servicing.html) is remarkably clear and concise as to what customers should expect to pay.
Over 5 years, the total routine service bill comes to $2780 or an average of $278 per service. Honda suggests a service every 6 months or 10,000 kilometres.
In my opinion, you can manage that service interval depending on the type of driving you're doing. If you don't drive your Honda too much,
I'd personally stretch that service to a major every 12 months, rather than every 6 months.
Providing he's using genuine parts, you might ask your local mechanic to do a minor oil and filter change every 6 months but stick to the dealer for service on the annual log book services.
And rather than including items in a fine print Honda include extra's as "Adaptive Items". They're parts that need to be changed as an extra cost to the service.
Items such as Pollen Filter (every 2 years), Brake Fluid (every 3 years), Auto Transmission Fluid (every 3 years), Air Cleaner Element (replace at 60,000 km's) Fuel Filter (80,000 km's) and Spark Plugs (every 100,000km's) are on the list.
So it's important that you don't let the servicing dealer 'over-service' your car. You don't need injector cleans, engine flushes, transmission flushes or anything like that. Maybe a check of your wheel alignment and a rotate and balance of your tyres is a good idea.
But if Honda thinks they're not necessary then that's good enough for me.
Presently Honda vehicles come with a 7-year warranty and 7-years premium roadside assistance.
That package, along with the Honda Tailored Service Program makes it a very cost-effective service solution that should keep you coming back to your dealer rather than taking your car to a local service shop.
Another important factor is that when you return your Honda to a dealer, the software in your car will always be checked and updated if necessary. It's part of the service process for dealers to check that all updates from Honda are completed and another aspect that aftermarket service centres can't compete with.
And the final aspect of this article? Here's something that Ultra Tune, Midas, K-Mart Tyre and Auto Centre or any other aftermarket service shop won't tell you.
With a full-service book stamped, your car's resale value when it's time to trade will be much higher with a Honda stamp than with any other.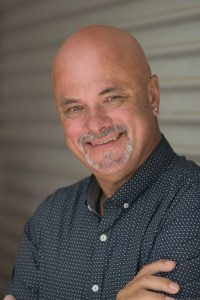 Bob Aldons is the owner and founder of The Car Guy, reviewing cars, reporting on Car Industry Matters, Car Tech and the world at large. He's spent the last forty years immersed in the automotive industry from salesman to the owner of a 7 brand multi-franchise dealership. Bob knows cars.
Find One
If you're hunting around for a great price on your next new car, you should call the auto expert, Bob Aldons from Car Business. My company, a car Broker, Car Buyers Agent or Car Buyers Advocate based on the north side of Brisbane, will return your inquiry within 24 hours and make the process of buying a new car easy and stress-free. Are you tired of salesperson tricks? I protect you from the pressure exerted by car dealer's salespeople. There isn't any obligation – just a pretty significant saving.
You're where? Seriously, my services are available for you in any Australian state and territory: from Darwin to Hobart, Cairns to Perth. Car Broker Brisbane, Sydney, Melbourne, Adelaide, Perth, Hobart, and Darwin – I'm available when you need me to be.
Here's an example
Matt wanted to purchase a Mazda 3 SP25 GT Manual Hatch. The retail value, drive away on that car is around $35,000. Car Business managed to purchase the same car for $28, 123.90 and with our fee Matt paid $25, 588, a saving of over $6000. And how do we know? Another customer, (looking for a new Holden HSV) just paid $35,000 for the same car – but he did it himself, without our assistance
If you've got a vehicle to trade, we have some clever ways to maximize the value – from used car dealers keen for your car to assist you to sell it privately. Finance and Insurance? We can handle that too, and we promise you will not be paying exorbitant dealer markups there either.
Trade In Value Example
2014 Jeep Cherokee Limited. Average dealer trade value – $16500. We achieved $22,000
2014 Volkswagen Tiguan 118TSI. Average dealer trade value – $14000. We achieved $16000
So, to get the best new car price, talk to others and then talk me. I've got the experience to handle the dealers and achieve the lowest new car prices. If you think you're entitled to fleet pricing, I can often get better than that too. Whether you're a small fleet or a large national fleet, Car Business will go to work and get that price down. Lower new car prices are my goal. So you'll get the best prices from us rather than hoping you can help yourself.
If I can't get you the best new car price, better than you can get yourself from a car dealer, we won't charge you any fee. No Saving, No Fee. – that's what you should expect from a car buying expert.

Car Business WILL save you money on your next new car purchase – guaranteed

The Australian Road Safety Foundation is a not-for-profit organization whose charter is to reduce serious accidents on our roads through training and education. Car Business donates to the ARSF for every car we sell. If you'd like to support this worthwhile foundation, donate to the cause, become a member today or just buy your next new car from Car Business
In Closing
My reviews aren't based on power performance or high-speed handling capacity. They're not based on 0-100 Kim/hr of 4.0 seconds. And they're certainly not super luxury vehicles that many other "old timers" are feted on by the likes of Ferrari, Lamborghini, and Aston Martin
Back when I started in the motor industry salespeople were schooled and skilled in a process called the road to the sale. Part of that process was a presentation of the car that the customer was ultimately considering,
The six position sell showed the features, advantages, and benefits as it related to that specific car in the eyes and thought process of that particular customer
Those days of a true car sales professional seem to have gone.
Nowadays it seems that all salespeople want to do is accept that the customer knows everything about the car they're interested in, want to crunch the customer as quickly as possible and get the next sale
In my opinion, this is one of the reasons that there's such a high turnover in salespeople in this industry of ours.
Now I think that I'm a car industry expert, not because I sell lots of cars, but, as I was taught over 40yeras ago, time sells motor cars.
The more time you spend with a customer, the more information you provide them and the more you're there for them Even AFTER they take delivery of their new car, the more repeat and referral business you'll get.
Typically second and subsequent sales only provide 10% of a car salespersons business. Referral business, where an existing customer refers a friend, relation or work colleague back tot eh selling salesperson as someone to trust and buy a car from is even less – probably 5%
So, if you're a young salesperson reading this article, let me tell you that you should be getting 40-50% of your business from repeat and referral business.
And how do you get that much? Well, that's a story for another article or an opportunity to join me in a training course.
Disclaimer
For your interest, my motoring reviews are my opinion of the vehicle I'm testing. The manufacturer or distributor, in this case, Kia Australia, doesn't tell me what to write or ask for a 'nice' review. Nor am I paid for these reviews – I simply call it as I see it.
I often wonder about the 'truth' that I see from other motoring journalists. And I'm particularly referring to newspapers, online forums, and magazines where the company that owns the publication receives substantial advertising support from the various manufacturers.
Do the owners or editors tell their journalists to go easy on the review? I'm not sure, never having been in that position. Would I turn to softer reviews if my company was being paid for good reviews? Not likely. My independence as a writer is not for sale. I'd rather say no than be bought.
In any case, If that ever happens, rest assured that I'll be telling that story with interest.
https://carbusiness.com.au/wpcbadmn//buying-a-new-car/
https://carbusiness.com.au/wpcbadmn//small-business-advice/