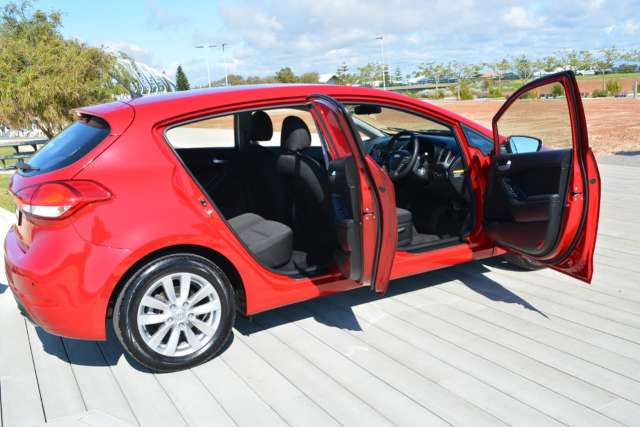 The younger sister of a customer of mine contacted me to get a used car for herself. She was looking for a better way to buy a new or used car.
Leanne, the older sister, has bought 5 new cars through Car Business and even though Mel wanted a used car, she contacted me for advice.
Mel had a very old Hyundai – an Excel actually – and wanted to update to a small 4 cylinder automatic hatch. She had a budget of up to $14,000 but wanted a car that would be super reliable and good value for money
ow, I got out of the used car business 12 months ago. I decided to concentrate on supplying new cars and that's been my focus. But that's not to say that I've left used car sales completely behind. Every now and again I trade a vehicle from a new car customer that I think is a cracker.
Recently I've kept and resold a Volkswagen Amarok, a Ford Ranger (both diesel dual cabs). And in addition to these, I've sold cars for customers/friends for them – a 2014 Jeep Grand Cherokee Overland and a 2016 Audi Q7 Wagon.
Presently, I'm preparing a 2013 Porsche Panamera 4S for sale. (1 owner, log books with a perfect service history if you're interested)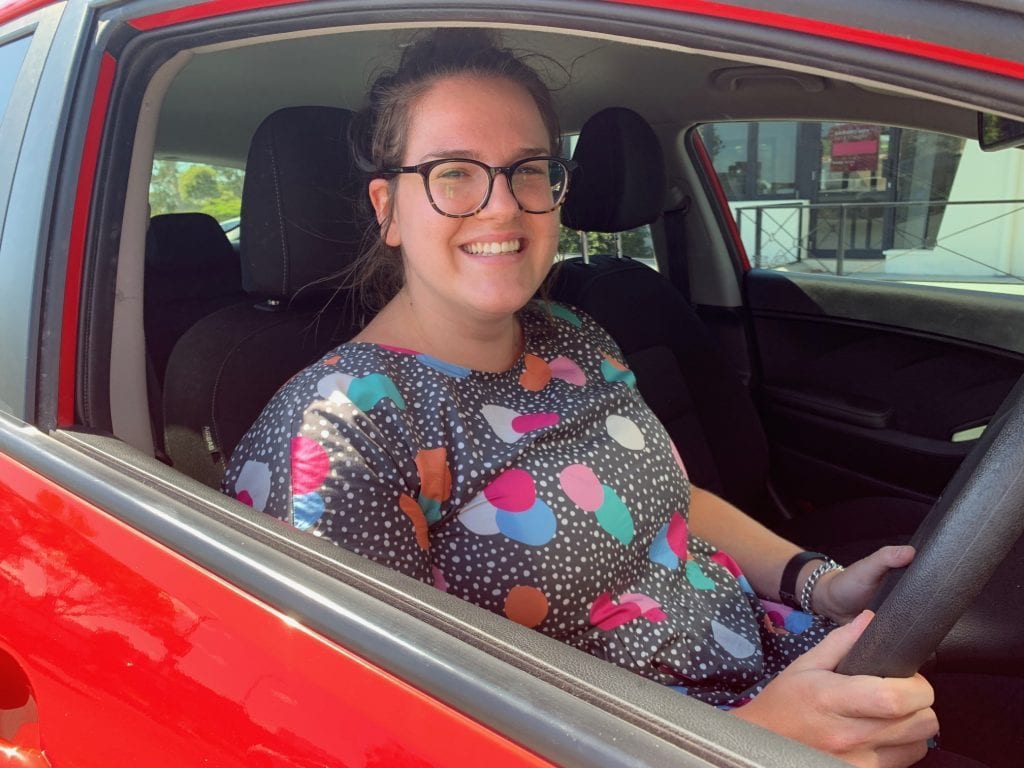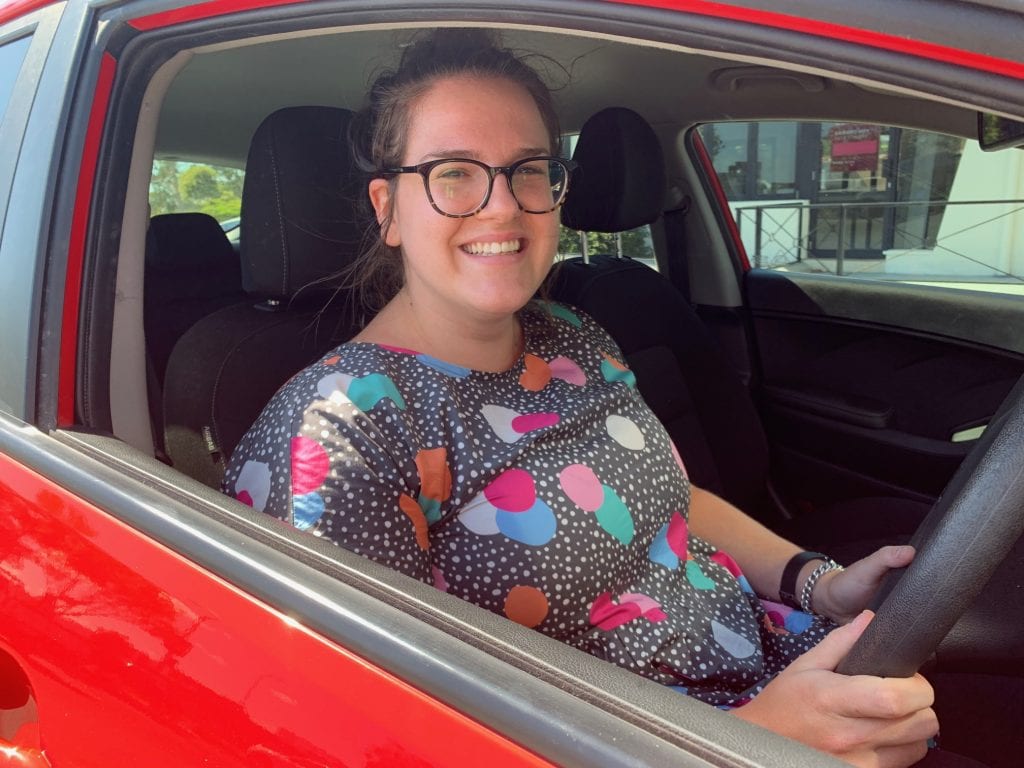 Of course, these were and are really top drawer vehicles and proved relatively easy to sell. One went to Chinchilla and the other to Melbourne.
So when Melinda wanted a great value used car, I went on the hunt. On her short list were Hyundai i30 and a Mazda 3 with a budget, remember, of no more than $14,000. I suggested that she also look at a Kia Rio but ultimately I found her a 2016 Kia Cerato S hatchback.
The Kia had only travelled 33,000 kilometres had nearly 5 years of new car warranty left and was in fantastic condition.
The car was advertised as a private sale from a person at Burpengary so was pretty handy to where I am (at Margate) and Melinda lives (Narangba). It was on Carsales for $13,990 plus stamp duty which was $14,400 drive-away
I spoke with the owner and we negotiated a price, and ultimately Mel purchased it for $13,258 drive away which included stamp duty, transfer and my fee, nearly $1,200 less than advertised.
Melinda is very happy with the car, the price which came in under her budget and the fact that she now owns a relatively new car with lots of new car warranty, roadside assistance and capped price service remaining.
If you'd like me to assist you as I did for Melinda, here's some contact information and a bit more about what I do for new car buyers.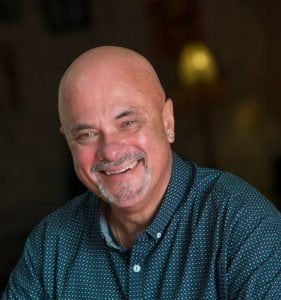 Bob Aldons
here, the owner and founder of 
The Car Guy
, and
Car Business
, reviewing cars, reporting on car industry matters, car tech, Formula 1, buying #anynewcarcheaper and the world at large.I've spent the last forty-one years immersed in the automotive industry from salesman to the owner of a 7 brand multi-franchise dealership. I know cars.
If you're hunting around for a great price on your next new car, you should call me, the auto expert, from
Car Business
.
My company, a Brisbane Car Broker, Car Buyers Agent or Car Buyers Advocate based on the north side of Brisbane, will return your inquiry within 24 hours and make the process of buying a new car easy and stress-free.
Are you tired of salesperson tricks? I protect you from the pressure exerted by car dealer's salespeople. There isn't any obligation – just a pretty significant saving.
You're where? Seriously, my services are available for you in any Australian state and territory: from Darwin to Hobart, Cairns to Perth. Car Broker Brisbane, Sydney, Melbourne, Adelaide, Perth, Hobart, and Darwin – I'm available when you need me to be.
Whether you're a retail customer, a small company or a large national fleet, I'll go to work and get that price down. Lower new car prices are my goal. So you'll get the best prices from me rather than hoping you can help yourself.
If I can't get you the best new car price, better than you can get yourself from a car dealer, I won't charge you any fee. No Saving, No Fee. – that's what you should expect from a car buying expert.
Car Business
 WILL save you money on your next new car purchase – guaranteedjk
Australian Road Safety FoundationThe Australian Road Safety Foundation is a not-for-profit organization whose charter is to reduce serious accidents on our roads through training and education.
Car Buyers always seem to need answers on a vast number of topics about their cars. There are a few questions that I seem to be asked regularly, so to save you a phone call, make sure you check out our People Also Ask questions below. If your answer is not listed, I'm more than happy for you to call. My number is 0418 748 498 or you can email it to bo********@ca*********.au Free advice – no obligation – how can you go wrong?
Q: Why Should I deal with a Car Broker rather than just going to a dealer?
A: It's the goal and the job of a car salesperson to make as much money for their dealership as they possibly can. And that applies to the car, finance (finance and insurance), and aftermarket sales (tint, paint, interior, rust).It's the role of a car broker or car buyer's agent to buy the same car at the lowest possible price. Your broker will get prices from at least five dealers or more, get independent finance and insurance quotes and then only recommend the car protection you need rather than the products the dealer wants to sell you. Dealers, on average, make around $3800 on a car sale. An astute broker will get that margin down to around $1800, saving you about $2000 on your vehicle purchase
Q: Should I take Finance and Insurance through a car dealer?
A: Generally no. An average car dealer relies on the car buyer to be exhausted after the trauma and stress of actually buying a car. They depend on their finance manager to make an average profit of $1100 for EVERY car buyer coming into their dealership. The income per finance contract rests around $3000 per customer. In recent times, the ACCC (Australian Consumer and Competition Commission) has looked closely at the way that finance companies and their dealers sell to consumers. Recently, voluntarily, finance companies have reduced the flex rate (the maximum rate allowed to be charged over the base rate for particular consumers) to 4%, down from 8%. There is still a need to be wary of some of the non-standard lenders. For those in our community who have fallen on hard times have bad credit or are on Centrelink benefits, some lenders are still allowed to charge exorbitant interest rates, upwards of 25%.
Q: It's a fact that dealers, forced by their manufacturers charge very high prices for genuine spare parts. Recently I needed to purchase a set of head bolts for a 2008 Alfa Romeo Sedan. Price quoted by my local dealer was $294. I picked them up from the UK for $115 including freight to Australia. I expect to receive them at the same time as the local dealer would take to get them from Melbourne.
A:
It's not the dealer's fault on this occasion. Typically a dealer makes around 20% profit on genuine spare parts sales. It's the manufacturer/Importer who is charged prices higher than dealers in overseas markets can buy at. Shop around. To determine whether you can buy the part you need, you'll first need the part number. Get your VIN, ring the local dealer and ask for the part number. They may oblige and if they do, just search on the net through Google. You'll be amazed. There'll even be local suppliers who can provide a genuine part for you at around overseas prices. For Jeep, Chrysler, Dodge, Fiat, Alfa Romeo, Isuzu Ute and Volkswagen, visit my site
www.genuinespares.com.au
Q: If you have a larger vehicle, with a lot of glass area, the chances are that you'll want or need window tinting. At the point of sale, dealers will want to charge you up to $795 to tint the windows of your car. Again, you'll want to avoid the stress and pressure of negotiating anymore and sign where you're asked.
A: Window tinting can be obtained for under $400 through Car Business. My company has arrangements with local tint shops to do the job for $375. Don't be overcharged. $375 is the price to pay for high-quality guaranteed tint for the average vehicle
Q: How do I pick the right car for my needs?
A:
 Typically, car buyers will have a general idea of what sort of car they want to buy. However, in a market like ours with nearly 60 brands and thousands of models, historical ownership doesn't have to be maintained.  Find an honest new car buyer's agent and have a chat to them about your requirements. My company, Car Business, offers this service to my customers without any obligation. You can fill out the
lifestyle form
, by clicking and I will contact you to discuss your needs. I use the R J Pound Comparative new Vehicle Price Guide to assist buyers in understanding the alternatives. It may not be the one you're thinking about right now.
Q: I need some accessories for my new car, but I'm not sure that I'm getting the best price from the dealer
A: Accessories are another area that dealers make a lot of their profit. Apart from the window tinting, paint and interior protection and rust proofing, a typical salesperson will run through a long list of accessories. Even the manufacturer has copious amounts of accessories in their new car brochure. Don't feel obligated to buy any accessories you want through the dealer. I suggest to a lot of my customers to phone the spare parts department of the same dealer and ask for a quote on the accessories they want. You might be surprised at a price. The other way is to search on the internet. There are lots of retailers who buy the same parts you want from overseas suppliers (even ones that supply the manufacturer directly) and will offer them at a substantially better price. All you have to do is fit them up, but generally, it's a pretty easy thing to do for the home handyman.
Recently I assisted a customer to purchase a new Nudge Bar for his Toyota Prado. Ian was quoted $1467 from a shop in Toowoomba. I bought it for $900 and Ian fitted it himself. Saving? $567
Q: If I sell my car privately will I get a better price?
A: It is sometimes possible to achieve a higher price with a private sale, however, this reduces significantly if your vehicle is not presented correctly and is no longer under warranty. The private buyer today is looking to receive the same benefits they would by purchasing from a Dealer and expect huge reductions in price if they believe they are disadvantaged. Consider preparing your vehicle to the same standards as new car dealers. Look at such items as Safety Certificates, Service, Tyres, Windscreen, Chips and Scratches, Detailing, and Advertising along with the need to be accessible and available at all times including weekends when prospective buyers will want to inspect your vehicle.
It may not be the wise choice to have people you don't know, coming to your home. Once the costs and time involved are assessed, most people choose to trade their present vehicle or to use a professional Car Buying Service to ensure they get a good price without the expense or hassle.
Q: Do you allow and/or recommend RACQ Inspections on second-hand cars?
A: Yes, I welcome the RACQ Inspection Process in my business and recognise the need for such an independent examination. Once completed, I'll discuss the report with you and facilitate any repairs that are deemed necessary. You can arrange for the RACQ to visit my business. I can arrange for them to inspect your choice of vehicle and have them send the report directly to you if you prefer.
Q: Why are dealers so expensive for service in comparison to other service centres?
A: Dealers service and maintain vehicles as set out by the manufacturer's recommendations to protect your new car warranty. They will generally be willing to match other service providers as long as they are comparing "like for like". Your circumstances can be taken into account regarding changing some filters and coolants etc. They also have factory trained technicians and have the support of specialised equipment and of course the proper factory support. There are many other reasons such as resale value, and when it comes to trade-in price, car retailers always look at maintained service books and especially if a dealer has serviced them.
On the other hand, if you're carefully managing your money, we can arrange a log book service at one of our preferred providers.
Do I need to return my vehicle to the selling dealer for service?
While dealers may suggest or insist that your new car is brought back to their service department, the reality is:
You can take your car to any of the brand's service centres for routine or warranty service. Brand X warranty is covered by the manufacturer, not by the dealer. So if there's a more convenient location to have your car serviced, take it there.
Dealers may suggest that you have to have your car serviced at the franchised dealer to maintain your warranty. Again that's a falsehood. You can have your car serviced by any qualified mechanic or technician, provided that they follow the service guidelines for your vehicle as specified by the manufacturer
They should use as a minimum the oil grade specified by the manufacturer and also parts that are of the same quality standard. You shouldn't use inferior parts. While I would suggest using the manufacturer's parts, there are similarly high-quality non-genuine parts available on the market. Things like brake pads, brake rotors, air and oil filters, spark plugs and the like are often cheaper and as good quality as those supplied but the manufacturer
How often should I check my Tyre Pressures?
I check my tyre pressures monthly. I have a tyre gauge purchased from Repco that I rely on to check the pressures in my tyres. Arguably, it's probably better to check your tyre pressures every second time that you fill your fuel tank. High volume petrol centres have good quality air pumps, and it only takes a few minutes to do that after you've got your fill.
What should I do if my car breaks down at night?
Firstly, I'm suggesting that you be in a roadside assistance program such as provided by the RACQ.
If you've purchased a new car, you'll have coverage under your new car warranty. Kia Motors Australia provides seven years of roadside assistance in coordination with their warranty. Hyundai and Ford have a 5-year program.
Mitsubishi provides roadside assistance after the first year provided you're having your services done at one of their dealerships.
If you run out of roadside assistance, best sign up with RACQ or your state motoring body. (NRMA, RACV, etc.) It's far from sensible to break down on a dark or unlit road and then have to do repairs yourself, particularly for younger drivers.
A phone call from inside a locked car is preferable to having to find a phone booth or a 'friendly neighbour' to call for help
If you'd like to discuss anything to do with purchase, trade-in, private sale, service, warranty issues or just have a conversation about the motor industry in Australia, please give me a call on 0418 748 498 or email to
bo********@ca*********.au
Want to Buy and Sell New And Used Cars?
Go-to car buying agents in Brisbane who can help with buying
New Cars and Saving Money on that new car