Hi, Bob Aldons here. I want to tell you a short story subsequent to a telephone call today from Brisbane Alfa Romeo owner, Nigel. It's to do with a declined warranty claim on a 2014 Alfa Romeo Mito. Seems that Nigel purchased this car for his daughter (lucky girl) so she could learn to drive the car that she'd be driving there on. All good so far.
On November 13th this year, the Alfa Romeo Mito broke down on the highway. The vehicle was towed to Brisbane Alfa Romeo and that's where it sits today, 1 month later. The dealership, who, according to Nigel, have been wonderful, diagnosed the issues as a fault with the dual mass flywheel (which is a clutch in layman's terms). The dealer subsequently submitted a warranty claim with Fiat Chrysler (yep – they who distribute Jeep, Chrysler, Fiat, Dodge, and Alfa) which eventually was declined. Why? Nigel, it's out of warranty and has been for six months. Seems that Nigel purchased a 'demonstrator' and the warranty clock had started ticking back in June 2014. It had expired some 6 months ago, unbeknown to Nigel. (Sound familiar – Look for my article about Mike Bermingham and his Jeep Grand Cherokee)
However, it would seem that Fiat Chrysler has forgotten or ignored the rules and regulations surrounding Australian Consumer Law. To summarize, the ACL covers an item (not just a car) ensuring that it is fit for purpose. It goes on to say that the manufacturer must warrant any item that a reasonable person would deem to have not yet met its useful life. Oh, I forgot something. The Alfa Romeo Mito has only traveled 18,500 km's.
So one of my first questions was surrounding the wear on the part. Despite the fact that the vehicle is being used by a relatively inexperienced driver (riding the clutch will cause premature wear) the dealer assured Nigel that there was little evidence at all of that being the case. In fact, the 'clutch' appears to be as new.
Now I've given Nigel some advice as to how to proceed. I've asked him to call fiat Chrysler's customer assistance number on 1300 133 079 and outline this issue. I also told Nigel that FCA would refer him to their online Complaints Handling System where he'd be asked to complete the complaint.  Nigel sent me a copy of the letter he intends to submit, and I'm flabbergasted at how the claim could be denied.
Anyway, I'll update this article when I hear back from Nigel. I'm thinking that FCA should approve the claim but it still irks me that it's taken a month to get to this point. If you're experiencing a situation like Nigel, please call me on 0418 748 498. Apart from acting as a New Car Broker, I also act as an advocate for those car owners who are having troubles with the manufacturer or distributor. Not happy? Let me give you some advice or act as the liaison for you. I know cars and I know how the manufacturers think. If you want me to act for you, my fees run out at 10-20% of the price you'd otherwise have to pay the dealer. So if I can get the manufacturer to pay, I think my fee is reasonable. If I can't get it approved and paid for by the manufacturer, I don't charge anythign at all for my time. Simple.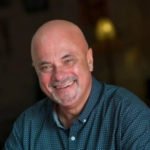 Bob Aldons is the owner and founder of The Car Guy, reviewing cars, reporting on Car Industry Matters, Car Tech and the world at large.
Find One
If you're hunting around for a great price on your next new car, Alfa Romeo or not, you should call the auto expert, Bob Aldons from Car Business. My company, a car Broker, Car Buyers Agent or Car Buyers Advocate based on the north side of Brisbane, will return your inquiry within 24 hours and make the process of buying a new car easy and stress-free. Are you tired of salesperson tricks? I protect you from the pressure exerted by car dealer's salespeople. There isn't any obligation – just a pretty significant saving.
You're where? Seriously, my services are available for you in any Australian state and territory: from Darwin to Hobart, Cairns to Perth.  Car Broker Brisbane, Sydney, Melbourne, Adelaide, Perth, Hobart, and Darwin – I'm available when you need me to be.
Here's an example
Matt wanted to purchase a Mazda 3 SP25 GT Manual Hatch. The retail value, drive away on that car is around $35,000. Car Business managed to purchase the same car for $28, 123.90 and with our fee Matt paid $25, 588, a saving of over $6000. And how do we know? Another customer, (looking for a new Holden HSV) just paid $35,000 for the same car – but he did it himself, without our assistance
If you've got a vehicle to trade, we have some clever ways to maximize the value – from used car dealers keen for your car to assist you to sell it privately. Finance and Insurance? We can handle that too, and we promise you will not be paying exorbitant dealer markups there either.
Trade In Value Example
2014 Jeep Cherokee Limited. Average dealer trade value – $16500. We achieved $22,000
2014 Volkswagen Tiguan 118TSI. Average dealer trade value – $14000. We achieved $16000
So, to get the best new car price, talk to others and then talk me. I've got the experience to handle the dealers and achieve the lowest new car prices. If you think you're entitled to fleet pricing, I can often get better than that too. Whether you're a small fleet or a large national fleet, Car Business will go to work and get that price down. Lower new car prices are my goal. So you'll get the best prices from us rather than hoping you can help yourself.
If I can't get you the best new car price, better than you can get yourself from a car dealer, we won't charge you any fee. No Saving, No Fee. – that's what you should expect from a car buying expert. 
Car Business WILL save you money on your next new car purchase – guaranteed