Hello, Bob Aldons from Car Business with 10 Tips for Increasing the Value of Your Trade. It never ceases to amaze me the number of customers that just don't seem to care about presenting their car for inspection at trade-in or sale time. Cars full of rubbish – old hamburger boxes, empty energy drink cans, make up, and almost anything that you can think of – even dirty smelly socks and used nappies – YUK. Don't look at your car through rose coloured glasses. Every dollar you spend now will save you the equivalent amount or more at sale/trade in time. I put this to those people – take $1000 from your bank account and give it to the next person you meet. You just wouldn't do that but it's actually what you're doing when you're presenting your car for sale. You're giving your money away.
In passing whether you do these repairs or not will probably depend on the age and overall condition of your car. Don't worry too much if it's over 15 years of age. Other than a wash, vac and glass clean, spending too much money will be a waste – over capitalising as the real estate agents say. On the other hand, if your car is relatively new, perhaps under 7 years of age, then it's a good idea to invest in some makeup. Just ask your better half. When does she look her best? When she's just jumped out of bed in the morning or after she's completed her daily regime including make-up, lipstick. That's a no-brainer even for the celebrities.
Let's get started. Walk around your car with your smartphone. Photograph everything that you think that someone who is buying your car would notice.
We all do it at some time. Grazes to Alloy Wheels look terrible but can be fixed

If you have alloy wheels, inspect them for scratches or more likely gutter rash. You know those times where you've run your wheel into the gutter and left a scratch? Usually, it will cost you around $125 per wheel to repair
Repairing dents and scratches can improve the value of your car

Marks dents and scratches are value killers. A very close relative of mine decided that repairing the accident damage to her car wouldn't be needed as it didn't look that bad. If a dealer was looking at the repairs, they would have allowed upwards of $2000 doing the repairs. The actual cost was circa $1200 and in fact, the repairs were covered by her insurance. So the best idea is to price the repair of dents and scratches and if your budget allows, get the work done.
You only get 1 chance to create a good first impression

Scratches to bumper bars are relatively inexpensive to repair. Whilst you might be able to repair them yourself with paint from an auto store, it's likely that a professional is needed. Both front and rear bars can be repaired for around $750 which would be a lot less than dealers will allow for the same repair.
Not only are discoloured headlights illegal, they're not safe

Headlights can be expensive to replace so searching out second-hand ones in the event of a crack is a better outcome. If the lens covers on your headlights are discoloured or cracked, you need to fix these. The best way is to have them repaired rather than replaced. The cost to repair will generally be around $100 rather than $400 to replace them. You only need them to present well for sale not to last for years.
Chips on the leading edge of the bonnet can be repaired or hidden. How? Invest in a bonnet protector (dark tinted is best) which will do a good job of disguising any repairs needed. If it's really bad, you may need to invest in a paint job
Please present your vehicle at it's best. That means investing in a full interior and exterior detail

Interior and exterior clean – what are you thinking? How could you ever present your car for sale or trade with rubbish lying on the floor? Get your car detailed PLEASE. For an investment of around $250 you'll take your dusty, dirty, filthy vehicle and make it look so good you may just want to keep it.
Chips and some cracks on the windscreen can be repaired economically. But don't wait for them to spread

Glass – not all cars have chips and cracks but a lot do. Decision time. If your windscreen has a chip or crack anywhere in the windscreen wiper arc – replace it. Dealers will allow $500 to replace a screen; you can get it for around $250 brand dependent. (If you've got a screen with inbuilt electronics, it may cost a lot more)
Keep your service books up to date can increase the value of your trade significantly

Service History is absolutely the most important for resale value. If you've had your car since new and the service records aren't up to date – shame on you. Perhaps it's not too late. Get your service book out and visit the service centres that you've had your services performed at. AND see if you can locate your invoices from those service centres. This history is invaluable and will increase the value of your car by hundreds If not thousands of dollars.
A safety certificate (or Road Worthy) doesn't cost a lot to do but will give you and the dealer the confidence that there isn't a lot to be spent

Make sure that your services are up to date. If you're behind, get a service done. And more importantly, invest in a current safety certificate. If your certificate is current, leave it on the seat of your vehicle when it's appraised. This will show your dealer/buyer that there's nothing to be spent on mechanical repairs, Dealers will allow up to $1000 for mechanical repairs depending on the age of your car.
Dealers allow $200 per worn tyre, but you can have new ones fitted for around $100

Tyres aren't just round black things that go under your car. They're a major safety item that should always be kept in a roadworthy condition. If any of the tyres on your car are exhibiting un-roadworthy characteristics, (pay attention to both the outer AND inner edges) get them changed. Dealer and private buyers will allow $200 per tyre to replace where you can change them yourself for under $100 each particularly with a cheaper brand or near new second-hand tyres.
And here's a bonus tip about interior trim.
Repair any trim defects BEFORE you take it in for a valuation

Torn Trim – if your interior trim is torn, get it repaired. Cigarette burns can be fixed by an experienced auto trimmer who will cleverly pinch the burnt area and resew. Tears are another matter. You may have to invest in a completely new seat cover if your seat trim is torn beyond a small repair but the presentation is very important and again depending on the age of your car you can recover the spend (sorry, no pun intended) with a higher value.
If you'd like to learn more about how to prepare your car for sale or you'd like some contact points for various car repairs mentioned in this article, email in**@ca*********.au for more information.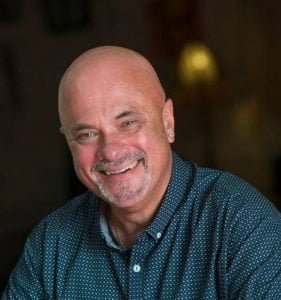 Bob Aldons is the owner and founder of The Car Guy, reviewing cars, reporting on Car Industry Matters, Car Tech and the world at large. He's spent the last forty years immersed in the automotive industry from salesman to the owner of a 7 brand multi-franchise dealership. Bob knows cars.
 Find One
If you're hunting around for a great price on your next new car, you should call the auto expert, Bob Aldons from Car Business. My company, a car Broker, Car Buyers Agent or Car Buyers Advocate based on the north side of Brisbane, will return your inquiry within 24 hours and make the process of buying a new car easy and stress-free. Are you tired of salesperson tricks? I protect you from the pressure exerted by car dealer's salespeople. There isn't any obligation – just a pretty significant saving.
You're where? Seriously, my services are available for you in any Australian state and territory: from Darwin to Hobart, Cairns to Perth.  Car Broker Brisbane, Sydney, Melbourne, Adelaide, Perth, Hobart, and Darwin – I'm available when you need me to be.
Here's an example
Matt wanted to purchase a Mazda 3 SP25 GT Manual Hatch. The retail value, drive away on that car is around $35,000. Car Business managed to purchase the same car for $28, 123.90 and with our fee Matt paid $25, 588, a saving of over $6000. And how do we know? Another customer, (looking for a new Holden HSV) just paid $35,000 for the same car – but he did it himself, without our assistance
If you've got a vehicle to trade, we have some clever ways to maximize the value – from used car dealers keen for your car to assist you to sell it privately. Finance and Insurance? We can handle that too, and we promise you will not be paying exorbitant dealer markups there either.
Trade In Value Example
2014 Jeep Cherokee Limited. Average dealer trade value – $16500. We achieved $22,000
2014 Volkswagen Tiguan 118TSI. Average dealer trade value – $14000. We achieved $16000
So, to get the best new car price, talk to others and then talk me. I've got the experience to handle the dealers and achieve the lowest new car prices. If you think you're entitled to fleet pricing, I can often get better than that too. Whether you're a small fleet or a large national fleet, Car Business will go to work and get that price down. Lower new car prices are my goal. So you'll get the best prices from us rather than hoping you can help yourself.
If I can't get you the best new car price, better than you can get yourself from a car dealer, we won't charge you any fee. No Saving, No Fee. – that's what you should expect from a car buying expert. 
Car Business WILL save you money on your next new car purchase – guaranteed