Hi there, Bob Aldons from Car Business on the Job again today. At Car Business we're all about cars and everything to do with them – buying cars, selling cars, arranging car service and car finance – in fact Car Business does everything to do with cars – including car advice on things and situations you're not equipped to handle.  
Thanks to industry colleagues at 4×4 Australia, we're getting some information about the upcoming Volkswagen Amarok V6. I drive a 2.0 litre Amarok Core with a few upgrade bits – sports bar and tonneau, 2" lift kit, Upgraded wheels and tyres, nudge bar and driving lights and of course the mandatory tow bar, tint and slush mats.
Will I upgrade to the V6? Probably not in the next couple of years – I'm hearing that the price is circa $70,000 and whilst it will be the most powerful 4WD dual cab on the market, $70k is a bit rich. Here's the article from www.4x4australia.com.au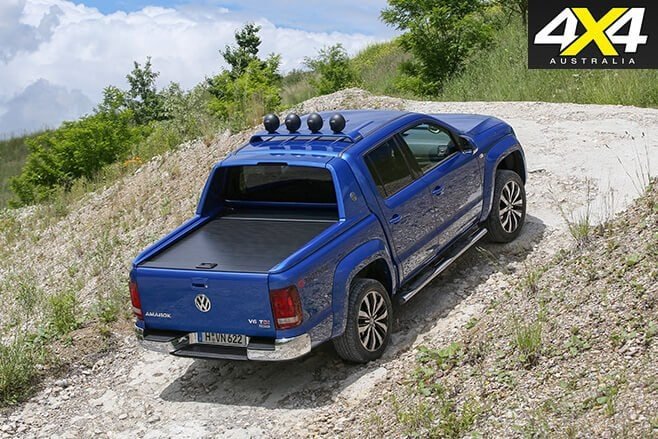 AUSSIES like their things extra-large. The Big Banana, northern Queenslanders' hats, schooners versus pots; the list goes on.
It's no surprise, then, that not everyone has warmed to the Volkswagen Amarok. In a land of big, torquey diesels, the VW ute's 2.0-litre four-cylinder engine was something of a conversation killer around the campfire, even if its bi-turbo performance punched well above its weight. Yet that never stopped the Amarok from being the consecutive winner of the 4X4 Australia Ute Of The Year award, and it remains one of our class favourites.
That's all about to change. From late this year the Amarok will finally get the engine that everyone bar VW wanted from the start: a powerful, torquey six-cylinder.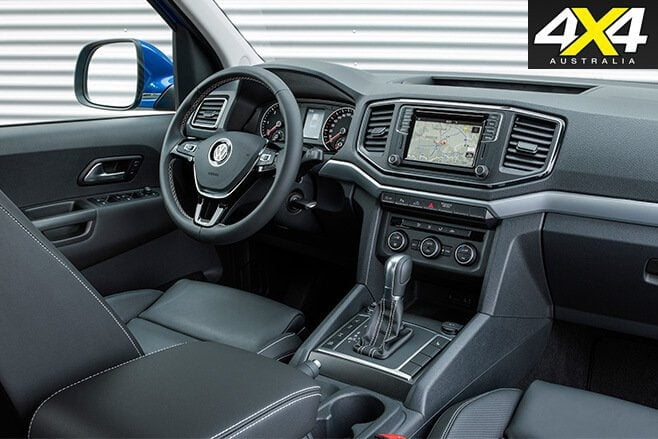 In a way, it's a pyrrhic victory for everyone who's wanted a VW-badged ute with more growl. The 165kW/550Nm 3.0-litre V6 – the most powerful engine in its class – is only here because the bi-turbo 132kW 2.0-litre version – tuned to provide either 400Nm or 420Nm, depending on the depth of your pockets – will be banned from sale in Europe come September because it won't meet tougher Euro 6 diesel emissions standards. However, the V6 launched in 2014 does.
Buyers will have to dig a bit deeper for the V6 Amarok. A special edition, V6-engined Amarok Aventura will land here for a limited time with a price tag nudging $70,000, making it the most expensive one-tonne ute on sale.
There's another sting, too. Because Australia has that big, dry, sandy patch in the middle, in VW's eyes we're a hot country and it must protect its assets. That means the V6 Amarok's towing capacity falls from 3.5 tonnes in Euro specification to just 3.0 – the same as for the 2.0-litre engine.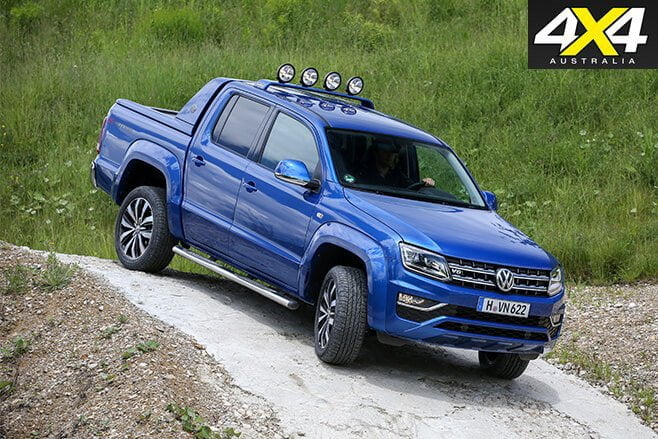 Cast components on the new donk are covered in Audi, Volkswagen and Volkswagen Group stamps. It's the engine used in everything from the Audi A4 to the A6/A7, the 197kW/580Nm Porsche Cayenne Diesel, and even the 200kW/600Nm Audi Q7.
In the Amarok it's pretty much the same workhorse as in the more luxurious applications, but the oil pan has increased in size to hold another 1.5 litres, and its tune leans to conserving longevity over outright pace. VW says the extra oil also lowers maintenance costs, stretching service intervals out to 40,000km depending on use.
The six-cylinder engine adds 80kg over the front wheels compared with the four-pot. Bigger discs with two-pot calipers up front and, in a segment first and aimed at roping in the 195km/h top speed, discs with single-pot calipers down back replace the more traditional drums, adding further weight.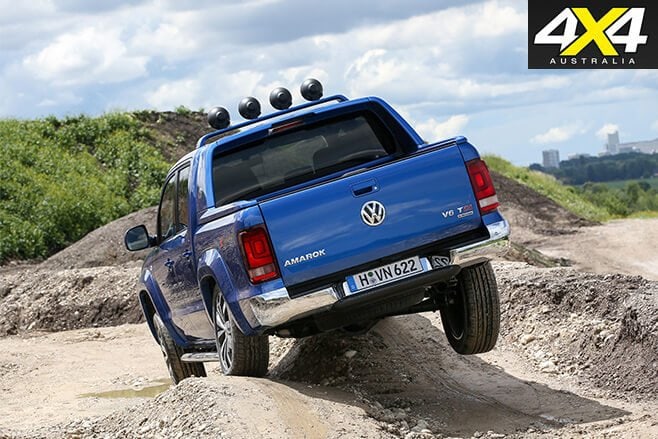 Combined with 14-way leather seats borrowed from the Passat, the top-spec Aventura will sit at the top of the Amarok range above the only other V6-engined model in the line-up, the Highline. With all the fruit on board, it weighs in at 2320kg. Doing some simple back-of-the-napkin maths on the 2.0-litre's 3040kg GVM, it only leaves 720kg for passengers and luggage. Pack light.
The Aventura, which should sneak in under $70,000 when it arrives in November, will sit on 20-inch alloys, while the Highline will sit on 19s. An off-road circuit in an old quarry outside Munich – part of the international first drive program – used a fleet of Highlines fitted with 17-inch alloys, so it's good to know that the more reasonable wheels will fit over the V6's bigger brakes.
The drive track wasn't too challenging and the VWs tackled the climbs, moguls, descents, whumps and lateral inclines easily. You get the best out of the eight-speed auto by flicking the gear shifter into manual mode and using the tiny steering wheel-mounted paddle shifters to pick and hold ratios.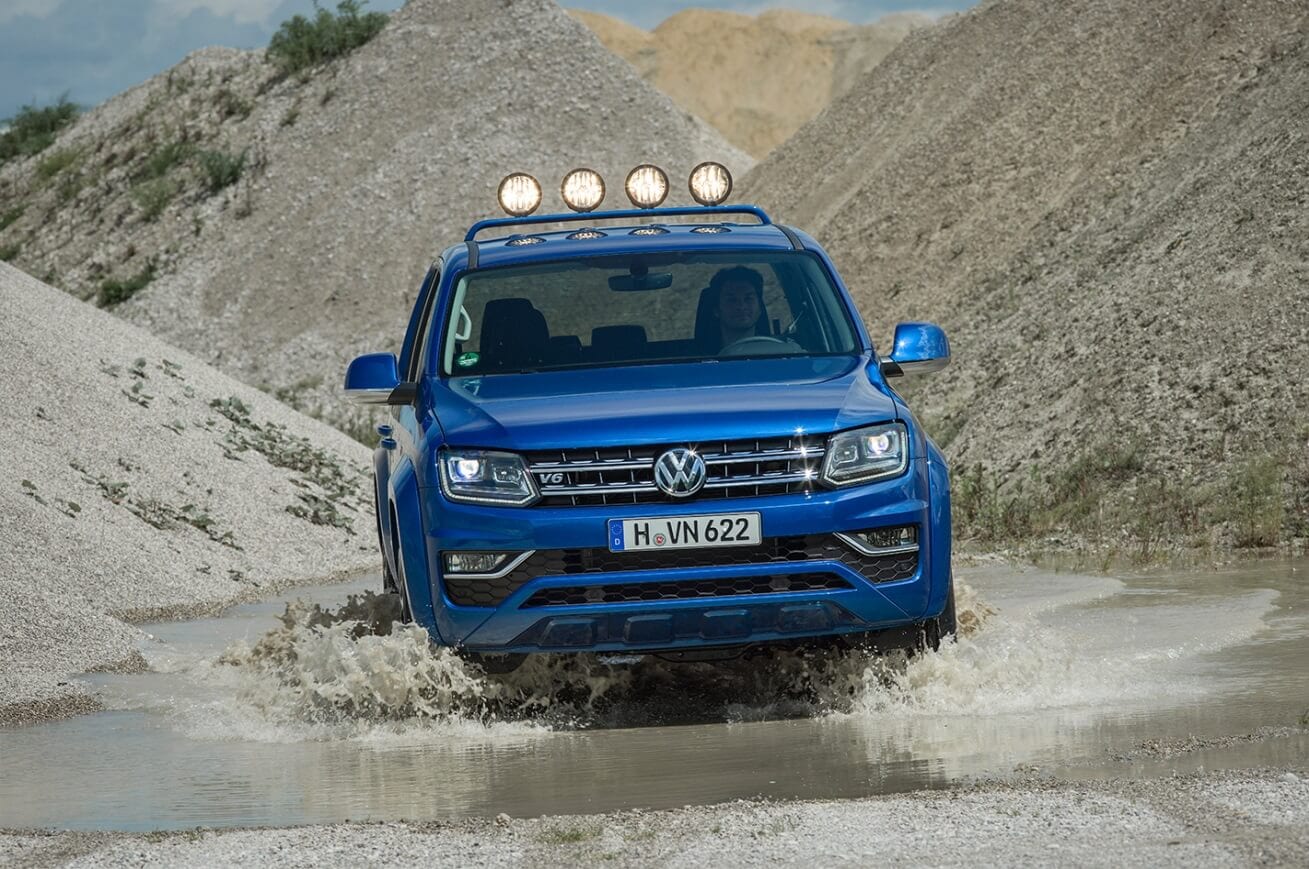 Nose it onto the road and the V6 pulls well, showing little of the lag the smaller-engined Amarok displays on step-off. Smooth, quiet and refined at any revs, it growls rather than roars under load. Rolling acceleration – the main weak spot of the 2.0-litre engine – is effortless, instantaneous and only improves with a forced downshift. How about its 193km/h speed limit? Entirely possible on a German autobahn.
Back to that off-road circuit. The Amarok V6 doesn't get a low-range transfer box – that's left to the four-cylinder manual version – or a switchable all-wheel-drive system. A rear diff-lock operated via a console-mounted switch is on the options list, but is expected to be standard here.
What has changed significantly and for the better is VW's hill descent control, activated by a push of the off-road button. VW says it has made continual tweaks to the system, and it is now so seamless and quiet you won't know it's working.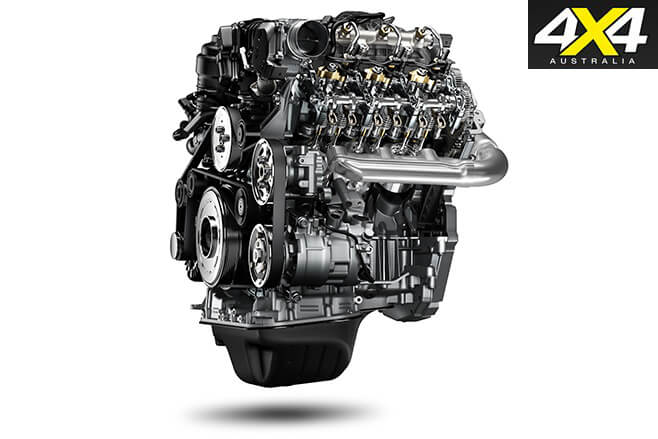 The steering, too, has improved. The Amarok feels heavy over the front wheels, and it becomes more noticeable as speeds rise and the level of variable steering assistance – VW claims this is a first for the segment – drops off.
Speaking of heaviness, VW says it has made no changes to the geometry of the Amarok's front suspension module to account for the engine's extra weight. Pitch in a bullbar – you'll have to chase one of those up from a third-party supplier as VW's conscientious objection to them still stands – and you're looking at an extra quarter of a tonne ahead of the firewall. VW's chassis engineering team says it still has time to work on this. Down the rear, the Aventura sits on VW's comfort-biased 2-1 leaf springs.
Volkswagen hasn't yet started to chase its rivals in terms of driver aids. The Amarok still doesn't include side curtain airbags, and the only advance on the safety front is post-collision braking, meaning the ute will safely pull itself up after hitting something. It has added a trailer assist function that will use the Amarok's brakes to prevent a freeway-speed tank-slapper. The Amarok updates bring visual bling, too. Externally, it has cleaner lines that bring the trade ute in line with the theme spreading across other commercial vehicles in the VW line, including the T6 Transporter and Multivan. Aventura takes things a step further, adding details such as a fat-looking, tub-mounted style bar, bi-xenon headlights and smoked tail-lamps. Fuel use is unofficially 7.6L/100km on the European cycle – VW is yet to lock numbers in – compared with a 10.2L/100km logged on billiard-smooth German roads.
In reality, the Amarok V6 feels like the car VW should have launched in 2009. Yes, it's ahead on performance, but behind on just about any other measure of what makes a tradie ute one of the most desirable vehicles on the Australian market. Is it too little too late?
SPECS
Engine: 2967cc 6cyl, DOHC, 24v, turbo-diesel
Max power: 165kW @ 4000rpm
Max torque: 550Nm @ 1500-2750rpm
Transmission: 8-speed automatic
Weight: 2320kg (est.)
0-100km/h: N/A
Fuel economy: 7.6L/100km (EU, claimed)
Price: $68,000 (est.)
On sale: November, 2016
UPCOMING Euro 6 diesel emissions standards in Europe forced VW to drop 2.0-litre sales there, but in Australia it's a very different story. We were to have introduced Euro 6 in 2019, but the federal government has since removed the deadline and left things somewhat open-ended. It allows VW to keep selling the 2.0-litre here alongside the V6.
Every article I write is targeted at providing as much information for car owners and prospective car buyers.
Above anything else, Car Business is a company that provides automotive advice for car owners who don't have access to experts. Am I an expert? I've been in the car business for over 38 years, and while there are areas where I'll reach out to friends and acquaintances for advice, I've got a pretty good grasp of most aspects of the business. I've been called a lot of things in my time – Car Doctor, Car Professor or The Car Guy, but whenever someone wants some sensible advice, they call me.
I don't charge for advice, whether it's on the phone, via email or face to face. I'm happy to provide my expertise whenever I can. So if you want to chat to The Car Guru, get in touch.
I have access to good quality cars – you can see them on Cars Guide. Just click here [Cars Guide] to view our current stock of vehicles.
Other parts of my business that you may find the need to use from time to time are:
www.genuinespares.com.au. This is an online spare parts store for Chrysler, Jeep, Dodge, Alfa Romeo, Fiat, Volkswagen and Isuzu Ute. I've got thousands of mechanical and panel parts plus Mopar (Jeep, Chrysler, Dodge, Fiat, Alfa) T-Shirts, tyres, and alloy wheels as well. If you're looking for a hard to get replacement part for any of these brands, or you just want to get a better price than retail on any car brand, let me know. And you won't pay inflated replacement parts prices either. I've priced my stock at a discounted value to compete with the USA and Europe spare parts prices but with local delivery charges
We're local agents for Williams Paint and Interior Protection as well as AutoGard and CleanGard car products and SunX window tinting. The Same story applies. This is an area that car dealers want to make an amazing amount of profit – up to 100% in some cases. Don't get ripped off by the franchise car dealers – check us out for a local competitive price on car protection products, window tinting, and engine products.
I'm pleased to advise that in 2015 I was awarded the franchise for 1800Approved Finance. As a local finance company, we're able to provide a better level of service than the local car dealers as well as pretty competitive rates. SO before you sign on the dotted line, let us compare rates on finance and insurance for you – no obligation. If you're looking for finance for a new or used car, or any other worthwhile purpose, our company can assist – even if you've had some troubling financial issues.
BLOG – I write a new Blog for my website a couple of times a week. If you'd like to read some of the stories I've written just click here.
If you ever need that advice, reach out. My contact information is:
Phone:                   0418 748 498
Email:                    [email protected]
Visit:                      226 Anzac Avenue Kippa-Ring Queensland (by appointment only)
Mail:                      PO Box 195 Clontarf Q 4019
Warm regards and remember to drive carefully
Bob Aldons
#carbusiness #thecarguy #bobaldons #V6Ute #racq #wheels #Volkswagen #bestcarprice #discountnewcars #carbroker #carbuyersadvocate #Amarok