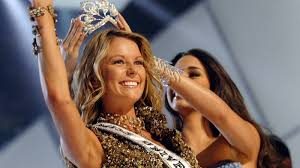 Hi. Bob Aldons from Car Business with 11 tips on How to Prepare Your Car for Sale. Have you ever seen a picture of Jennifer Hawkins (Miss Universe 2004) without make-up? With Jennifer, it doesn't really matter — she's simply gorgeous whether she has her makeup done or not. But the same doesn't apply to the car that you want to dispose of. It not only needs a makeover, it needs it desperately.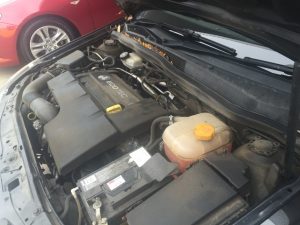 It never ceases to amaze me the number of customers that just don't seem to care about presenting their car for inspection at trade in or sale time.
Cars full of rubbish — old hamburger boxes, empty energy drink cans, make up, and almost anything that you can think of — even dirty smelly socks and used nappies — YUK. Don't look at your car through rose coloured glasses. Every dollar you spend now will save you the equivalent amount or more at sale/trade in time.
I put this to those people — take $1000 from your bank account and give it to the next person you meet. You just wouldn't do that but it's actually what you're doing when you're presenting your car for sale. You're giving your money away.
So, in the next few articles I'll be writing, I'll give you my top 11 tips for preparing your car for sale or trade in. In passing whether you do these repairs or not will probably depend on the age and overall condition of your car. Don't worry too much if it's over 15 years of age. Other than a wash, vac and glass clean, spending too much money will be a waste — over-capitalising as the real estate agents say. On the other hand if your car is relatively new, perhaps under 7 years of age, then it's a good idea to invest in some make up. Just ask your better half.
When does she look her best? When she's just jumped out of bed in the morning or after she's completed her daily regime including make-up, lipstick. That's a no-brainer, even for the celebrities.
Let's get started. Walk around your car with your smartphone. Photograph everything that you think that someone who is buying your car would notice.
So that's a start — I'll continue this journey in the next few articles in my next couple of posts — in the meantime, if you want to buy your next new car at the best price, reach out to me through my website
Car Business is a multi-dimensional automotive company that aims to help you to buy your new car for a better price than you can do on your own. Based on the Redcliffe Peninsula about 15 minutes from Brisbane Airport and 30 minutes from the Brisbane CBD, Car Business is located in an area that allows us to pick and choose from Brisbane's finest new cars for sale.
The 'go to' Brisbane car buying agents, Car Business, is so much better than a car broker – first and foremost, Car Business is an experienced Car Buyer's Advocacy service. Our experienced staff will stand alongside you, and act on your behalf to help you buy your new car at a better price than you can directly through new car dealers.
My goal with Car Business is to provide timely and informative articles on everything to do with cars – used car purchase, new car sales, car service, car finance, car insurance, aftermarket car protection products – everything .
Above anything else, Car Business is a company that provides current automotive advice for car owners who don't have access to knowledgeable car industry friends. To those of you without someone to talk to, I'm your expert – the car guy.
I've been in the car industry since 1978 – covering all aspects that consumers need advice on. I've been called a lot of things in my time – The Car Professor, The Car Doctor, and recently the Car Guy, but the bottom line is that I know a lot about this industry. Whenever someone needs some advice – they call me.
In general terms my car advice is free – it's just something I like to do and my goal is to give back to the community that has treated me so well.
I have access to good quality cars – you can see my current stock by clicking through to Cars Guide. I'm also to search out that particular car that you're finding difficult to find. I've got a great dealer community that I've dealt with for many years and these cars don't even hit the web sites.
Other areas that I specialise in are fairly wide spread.
www.genuinespares.com.au is an online spare parts business specialising in Chrysler, Jeep, Dodge, Fiat, Alfa Romeo, Isuzu Ute and Volkswagen. SO if you're looking for anything from crash parts, electrical components, wheels, t-shirts or anything else, let me assist you with that search.  You can rely on genuine spares to procure parts at better than trade price and certainly better than you can buy in Australia. My prices are reduced by about 30% on what you'd expect to pay here in Australia
Car Business is a local agent for Williams Paint and Interior Protection,  AutoGard and CleanGard, SunX window tinting.
Don't get ripped off by car dealers wanting to make a huge profit – our window tinting prices start from $175 up to $450 for cars that dealers want to charge $750 for.
My finance and insurance franchise, 1800Approved Finance, will help you get finance for your car at rates much lower than a dealer will offer. For a home owner, we're talking from 4.99%. Your bank won't even offer you that .
If you're interested in reading quality information about new car releases, forthcoming models and just about anything else to do with the car business, click over to my blog – https://carbusiness.com.au/wpcbadmn//blog/
You'll find varied and wide ranging comment about the car industry and car people. I don't hold back on my comments – like it or not, my opinions are just that – opinions.
In closing, if you want to connect with me here's how
Phone:         International          +61 418 748 498
Local                          0418 748 498
Email:                                              [email protected]
Visit:                                                 226 Anzac Avenue
Kippa-Ring Q 4021
Mail:                                                 PO Box 195
Clontarf Q 4019
In closing, my passion is cars, car buyers, car dealers, but just about anything to do with cars. But you need to do me 1 favour….
Please drive carefully
Warm regards
Bob Aldons
#carbusiness #thecarguy #bobaldons #carbrokers #carbuyersadvocate #discountnewcars #carbuyingservice #bestcarprice #racq #nrma #racv #caradvice #mistakesthatcarbuyersmake