Say it isn't so Mike. Hi – Bob Aldons from Car Business with some exclusive information about the soon to be released 2017 Jeep Compass. Whilst investigating and reviewing all the information released by Fiat Chrysler, I've come across the fact that new Compass will be built in India for all RHD markets around the world. The joint venture plant between Tata and Fiat Chrysler in Ranjangaon Plant in Maharashtra will be the home of 2017 Jeep Compass for Australia, Britain, and South Africa as well as the subcontinent.
What effect will that have on sales of the product in Australia? Way too early to tell, but there's no doubt that it will have an effect, whether positive or negative. The positive aspect is that the facility is a new manufacturing plant and the Indian auto workers will have a much better attitude than other workers around the world.
What puzzles me is that there was an option to build overseas rather than in the USA. The current model patriot and compass are/were built in Belvedere Illinois so this move indicates to me that the platform isn't quite modular yet, unlike Mercedes-Benz, Volkswagen, and other European manufacturers. And lastly, but most seriously, it's rumored that the Compass Trailhawk WON'T be built in India. So only the sport, Longitude, and Limited models will come down to Australia
Wonder what Donald Trump will have to say about the export of technology and loss of employment, particularly for a company that had so much US government support during the financial crisis?
Follows an article from www.indianautoblog.com outlining the story of the Made in India Jeep
"The 2017 Jeep Compass had its North American debut at the 2016 LA Auto Show yesterday and Chinese premiere the day before. The baby Grand Cherokee is already in production in Pernambuco, Brazil, but only in left-hand drive. The right-hand drive version will be made exclusively in India, the company has confirmed.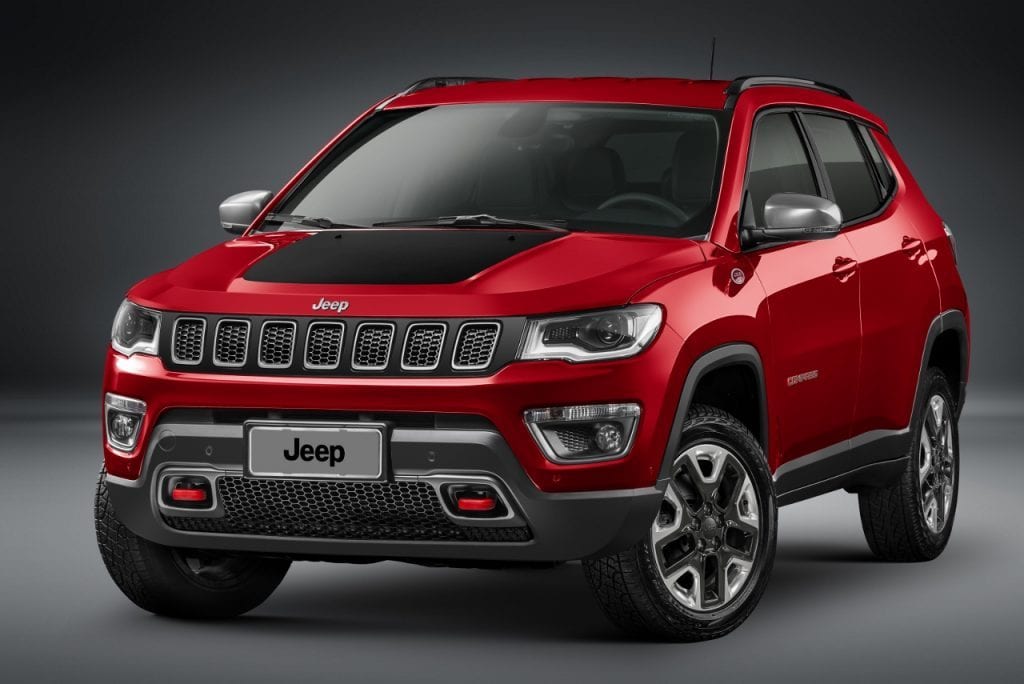 The LHD (second-gen) Jeep Compass, besides Pernambuco, Brazil, will be made in Guangzhou, China and in Toluca, Mexico. But the right-hand drive version will be exclusive to the FCA Tata-FCA JV's Ranjangaon plant in Maharashtra, India. FCA India will skip assembling SKD/CKD, and go straight from importing CBUs (Wrangler and Grand Cherokee) to highly localized manufacturing. About 80% of the Compass will be localized right from the first day of production.
The Jeep Compass' trial production will begin early next year, and the car will launch in the market in mid-2017. Five engines – three petrol and two diesel, will be available globally, and there will be a total of 17 different powertrain options. Two full-time 4×4 systems will be available: Jeep Active Drive and Jeep Active Drive Low, with the latter having 20:1 crawl ratio.
In India, the 2017 Jeep Compass could be offered with the 1.4-litre turbocharged petrol and 2.0-litre turbocharged diesel engines. The all-new Jeep Compass range will be available in Sport, Longitude and Limited trim levels in India, but not in the Trailhawk trim level which is planned globally.
 Noteworthy features of the 2017 Jeep Compass include 17-inch wheels, LED tail lamps, dual-pane sunroof, 3.5- or 7-inch LED driver information display (DID) instrument cluster, 5.0-, 7.0- or 8.4-inch Uconnect touchscreen infotainment systems and Apple CarPlay and Android Auto smartphone integration."
What's Car Business all about?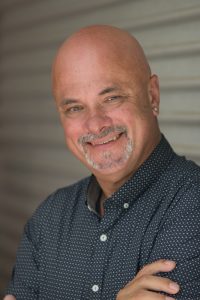 Car Business is a multi-dimensional automotive company that aims to help you to buy your new car for a better price than you can do on your own. Based on the Redcliffe Peninsula about 15 minutes from Brisbane Airport and 30 minutes from the Brisbane CBD, Car Business is located in an area that allows us to pick and choose from Brisbane's finest new cars for sale.
The 'go to' Brisbane car buying agents, Car Business, is so much better than a car broker – first and foremost, Car Business is an experienced Car Buyer's Advocacy service. Our experienced staff will stand alongside you, and act on your behalf to help you buy your new car at a better price than you can directly through new car dealers.
My goal with Car Business is to provide timely and informative articles on everything to do with cars – used car purchase, new car sales, car service, car finance, car insurance, aftermarket car protection products – everything .
Above anything else, Car Business is a company that provides current automotive advice for car owners who don't have access to knowledgeable car industry friends. To those of you without someone to talk to, I'm your expert – the car guy.
I've been in the car industry since 1978 – covering all aspects that consumers need advice on. I've been called a lot of things in my time – The Car Professor, The Car Doctor, and recently the Car Guy, but the bottom line is that I know a lot about this industry. Whenever someone needs some advice – they call me.
In general terms my car advice is free – it's just something I like to do and my goal is to give back to the community that has treated me so well.
Good quality, Guaranteed Used Cars
I have access to good quality cars – you can see my current stock by clicking through to Cars Guide. I'm also able to search out that particular car that you're finding difficult to find. I've got a great dealer community that I've dealt with for many years and these cars don't even hit the websites. I specialize in South East Queensland but in some cases, can look after interstate customers
Other areas that I specialize in are fairly widespread.
Genuine Spare Parts, Merchandise and Other Cool Stuff
www.genuinespares.com.au is an online spare parts business specializing in Chrysler, Jeep, Dodge, Fiat, Alfa Romeo, Isuzu Ute and Volkswagen. SO if you're looking for anything from crash parts, electrical components, wheels, t-shirts or anything else, let me assist you with that search.  You can rely on genuine spares to procure parts at better than trade price and certainly better than you can buy in Australia. My prices are reduced by about 30% on what you'd expect to pay here in Australia
Car Business Protects Your Car
Car Business is a local agent for Williams Paint and Interior Protection,  AutoGard and CleanGard, SunX window tinting.
Don't get ripped off by car dealers wanting to make a huge profit – our window tinting prices start from $175 up to $450 for cars that dealers want to charge $750 for.
Car Finance and Car Insurance
My finance and insurance franchise, 1800Approved Finance, will help you get finance for your car at rates much lower than a dealer will offer. For a homeowner, we're talking from 4.99%. Your bank won't even offer you that .
It's My Opinion – Cars, Auto Industry
If you're interested in reading quality information about new car releases, forthcoming models and just about anything else to do with the car business, click over to my blog – https://carbusiness.com.au/wpcbadmn//blog/
You'll find varied and wide-ranging comment about the car industry and car people. I don't hold back on my comments – like it or not, my opinions are just that – opinions.
In closing, if you want to connect with me here's how
Car Business and Bob Aldons Contact Info
Phone:          International           +61 418 748 498
Local                          0418 748 498
Email:                                                [email protected]
Visit:                                                  226 Anzac Avenue
Kippa-Ring Q 4021
Mail:                                                  PO Box 195
Clontarf Q 4019
In closing, my passion is cars, car buyers, car dealers, but just about anything to do with cars. But you need to do me 1 favour….
Please drive carefully
Warm regards
Bob Aldons
#carbusiness #thecarguy #bobaldons #carbrokers #carbuyersadvocate #discountnewcars #carbuyingservice #bestcarprice #racq #nrma #racv #caradvice #mistakesthatcarbuyersmake