Hello, Bob Aldons from Car Business on something not to do about cars – almost. If you don't know me or haven't met me before, here I am. I was born in Ceylon, (now Sri Lanka) 59 and bit years ago. So apart from that 1%,  I'm all Aussie – even when the Australian cricket team was humbled in the latest test series on their patch.  So definitely born, but not bred. One thing however that I am passionate about is the food of my birthplace. Growing up, my Mum fed me chicken/meat curry and rice at least every Sunday and it became my food of choice. Of course, as I grew, I'd spend some time with my mum learning the nuances of Ceylonese foods, very different to the similar curries and side dishes of the Indian sub-continent. Let's talk about Curry Traders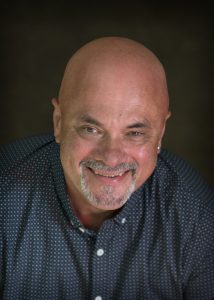 I've found the local curry shops – Indian Brothers here at Redcliffe – don't have the finesse of Sri Lankan cuisine. In my opinion, they typically use cheaper cuts of meat, cook a lot with heavy oils to my great astonishment, and the availability of the side dishes from my homeland are few and far between.
Lentils (red) is my favourite all time side dish. Dahl as it's generally called, is an orange split pea which when cooked in my style just makes that beef, pork or fish curry sing.
So, what has this got to do with my business – Car Business? Car Business is about selling high-quality low kilometer used cars and as a broker for new car buyers. If you ever want some assistance on buying a new car you've got to visit https://carbusiness.com.au/wpcbadmn//instant-quote/.
I'll help you to buy your next new car at fleet prices and way cheaper than you'll do on your own. My used cars are ones that I'd recommend to a friend or sell to a relative.
So I'm always on the look-out for cars that fit this category, hence my recent trip to the Gold Coast. I was at Burleigh Heads looking at a 2007 Chrysler Crossfire SRT6 Roadster when my senses were pricked by the familiar scent of curry. And surprisingly to me, it was that atypical smell that would come out of my mum's kitchen on a Sunday. I had to investigate.
So let me introduce you to Michael and Kendra, the owners of Curry Traders. Curry Traders is located at Shop 3/37 Township Drive at Burleigh Heads. And they're right next door to Andrew of Southport Printing. He's the guy I'd come to collect the Crossfire from.
I didn't know what to expect when I walked in. They weren't cooking in there but were packing their curry powders and other spices. And the really special thing is that they sell their curry mixes in ready to use packets – all the dry  ingredients, in just the right quantities for 6 people. (or 4 if I'm at the table)
All you need to do is add the fresh ingredients – meat, vegetables or fish, a small amount of oil, onion, fresh tomato (preferred than canned) coconut milk and that's it. The rest, the preparation, is up to you but I guarantee that it will taste as good as the pictures look. My only suggestion is to add the right sides – sambals, lentils, pickles, papadums – my mouth is watering even thinking about it.
Last night, at about 7.30pm I decided to whip up their Lamb Korma. A very simple to follow recipe – I had all the things I needed in my pantry or fridge, so the process was easy. My only surprise was that I need a vitamiser but that proved to be simple as well.
I'm eating the curry tonight – it smells sensational and progressive tasting whilst it was cooking proved that Curry Traders has got the recipes spot on
In the meantime here's some propaganda for my company.
Car Business is a multi-dimensional automotive company that aims to help you to buy your new car for a better price than you can do on your own. Based on the Redcliffe Peninsula about 15 minutes from Brisbane Airport and 30 minutes from the Brisbane CBD, Car Business is located in an area that allows us to pick and choose from Brisbane's finest new cars for sale.
The 'go to' Brisbane car buying agents, Car Business, is so much better than a car broker – first and foremost, Car Business is an experienced Car Buyer's Advocacy service. Our experienced staff will stand alongside you and act on your behalf to help you buy your new car at a better price than you can directly through new car dealers.
My goal with Car Business is to provide timely and informative articles on everything to do with cars – used car purchase, new car sales, car service, car finance, car insurance, aftermarket car protection products – everything .
Above anything else, Car Business is a company that provides current automotive advice for car owners who don't have access to knowledgeable car industry friends. To those of you without someone to talk to, I'm your expert – the car guy.
I've been in the car industry since 1978 – covering all aspects that consumers need advice on. I've been called a lot of things in my time – The Car Professor, The Car Doctor, and recently the Car Guy, but the bottom line is that I know a lot about this industry. Whenever someone needs some advice – they call me.
In general terms my car advice is free – it's just something I like to do and my goal is to give back to the community that has treated me so well.
I have access to good quality cars – you can see my current stock by clicking through to Cars Guide. I'm also to search out that particular car that you're finding difficult to find. I've got a great dealer community that I've dealt with for many years and these cars don't even hit the websites.
Other areas that I specialize in are fairly wide-spread.
www.genuinespares.com.au is an online spare parts business specializing in Chrysler, Jeep, Dodge, Fiat, Alfa Romeo, Isuzu Ute and Volkswagen. SO if you're looking for anything from crash parts, electrical components, wheels, t-shirts or anything else, let me assist you with that search.  You can rely on genuine spares to procure parts at better than trade price and certainly better than you can buy in Australia. My prices are reduced by about 30% on what you'd expect to pay here in Australia
Car Business is a local agent for Williams Paint and Interior Protection,  AutoGard and CleanGard, SunX window tinting.
Don't get ripped off by car dealers wanting to make a huge profit – our window tinting prices start from $175 up to $450 for cars that dealers want to charge $750 for.
My finance and insurance franchise, 1800Approved Finance, will help you get finance for your car at rates much lower than a dealer will offer. For a homeowner, we're talking from 4.99%. Your bank won't even offer you that .
If you're interested in reading quality information about new car releases, forthcoming models and just about anything else to do with the car business, click over to my blog – https://carbusiness.com.au/wpcbadmn//blog/
You'll find varied and wide-ranging comment about the car industry and car people. I don't hold back on my comments – like it or not, my opinions are just that – opinions.
In closing, if you want to connect with me here's how
In closing, my passion is cars, car buyers, car dealers, but just about anything to do with cars.
But you need to do me one favour….
Please drive carefully
Warm regards
Bob Aldons
#carbusiness #thecarguy #bobaldons #carbrokers #carbuyersadvocate #discountnewcars #carbuyingservice #bestcarprice #racq #nrma #racv #caradvice #mistakesthatcarbuyersmake