Hi, Bob Aldons of Car Business with another tale of the auto trade in Australia. For the last few years, I've been a consultant to a US based company, Gerson Lehrman Group. (GLG for short).  GLG is an American expert network that operates a membership-based platform that provides independent ad-hoc consulting services to business professionals around the world. GLG approach industry experts on behalf of their clients regard various aspects of business, and in my case about the automotive industry. This article is about Carsales, or at leasy my opinion.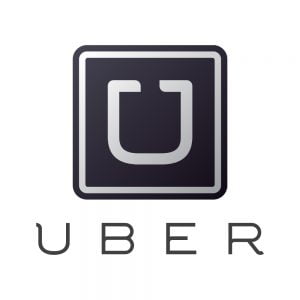 I've been consulting to GLG and other similar international companies for opinions as diverse as market share, car finance, but more particularly about the internet of things and specifically about the rise of carsales.com.au and the go forward position of Cars Guide and other car retailing platforms. Carsales is a behemoth in the online car industry in Australia. Starting from a concept of Greg Roebuck at then car software company Reynolds and Reynolds, (now Pentana) some 19 years ago (1997 according to the history books) Carsales has become an industry heavyweight.
The strange thing, in my opinion, is why they haven't had any real opposition, but perhaps that's about to change. Having a monopoly as Carsales do, is only a short-term position. As other successful companies from international markets look at the Australian model, and with success in their own market, these companies will look at opportunities here. The one thing that has protected Carsales' share in Australia at least is the relative size of our market. We're selling 1 million plus new cars but around 2 million used cars. That, in my opinion, has protected them.
But times they are a changing. The entry of Cox Automotive here in Australia and their acquisition of Manheims (Auctions) Dealer Solutions (Software platform) and recently a major share of Cars Guide, will change the landscape.
And then there's a new entry into the used car online market too. A new disruptive business (think Uber and Air BNB) is in beta testing with a completely new business model to the typical pay per lead and pay per view model enjoyed by Carsales and Cars Guide.  Watch this space when I announce the business model.
Undoubtedly the online internet business for cars will change in the next 1 to 3 years. Whether the likes of Carsales can maintain their market share is a point for discussion.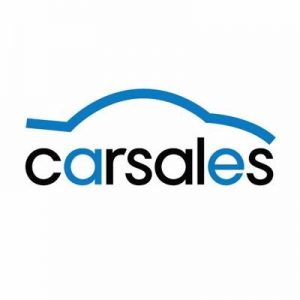 So what's this blog post all about? It's a question that was raised during discussions with the last international company to discuss Carsales with me.
And the question posed was what driver(s) are in place to increase or even just maintain Carsales market share or even share price.
I've been dealing with Carsales essentially since their inception in 1997. I've watched not only their share price increase over this time, but coupled with that has been their charging model. What was once a $10 per lead model, now runs out at around $60 per lead.
Their management fees per dealer have risen substantially – and it's a very brave dealer who'll buck the system and tell Carsales to cancel their account. The Motorama group did that a few years ago and despite being 'carsalesless' for about 12 months, they reverted to the Carsales model.
It's just too hard to replace the leads that Carsales sells a dealer and go it alone. Lots of dealers have tried in one way shape of form without success.
Some areas that I have concerns about Carsales are:
Poor representation from their field staff to dealers
Inadequate response times from their support center in the event of a problem with their software. Carsales works office hours and not on weekends when many states are operating.
A poor model where dealers can't limit stock to upload
Gouging of dealer business

Carsales is one of the very few businesses that I dealt or even today deal with where I don't know how much their service is going to cost my business until I receive an end of month invoice.
It's like giving a supplier your banking details and asking them to fill in the numbers each month. It seems to me that this business model works very well for Carsales as a company, but pretty poorly from an openness and accountability viewpoint for their customers. The private sale customer's of course, aren't subjected to a business model like this. Private sellers buy a base product and then are offered upsells – and that's fair and reasonable.
Dealer customers are signed up to a pay per lead model and then can't even limit the number of leads that they receive on a specific car that's listed.
I've seen evidence of a particular car receiving 20, 30 or even more leads at $60 per lead. I think best practice here would be to allow the dealer to limit the number of leads that they receive (perhaps 5 to 7) and then have the opportunity to automatically de-list that car until those first 5-7 leads has been thoroughly decided and worked over by the dealer's sales department.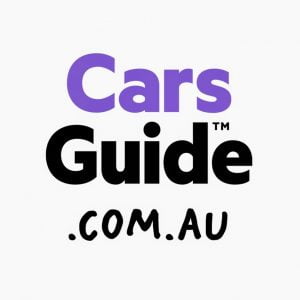 Will this happen? Don't hold your breath – the existing model is what makes the current Carsales model so effective. But arguably, Carsales won't have the lion share of the current internet car sales business for long. Short sighted profit interests will be harangued in the long term by other operators who see the weakness in the current way of doing business.
So what drives sales growth? My opinion is that the senior executive and board target 10% growth year on year to justify the relatively significant salaries and bonus payments. And shareholders aren't about to get heavy with Carsales as their dividends and share value continue to grow year on year. They will however, have a different opinion when the share price growth and dividend payout starts to fall.
And when will this happen? Sooner rather than later, I think.
What's Car Business all about?
Car Business is a multi-dimensional automotive company that aims to help you to buy your new car for a better price than you can do on your own. Based on the Redcliffe Peninsula about 15 minutes from Brisbane Airport and 30 minutes from the Brisbane CBD, Car Business is located in an area that allows us to pick and choose from Brisbane's finest new cars for sale.
The 'go to' Brisbane car buying agents, Car Business, is so much better than a car broker – first and foremost, Car Business is an experienced Car Buyer's Advocacy service. Our experienced staff will stand alongside you and act on your behalf to help you buy your new car at a better price than you can directly through new car dealers.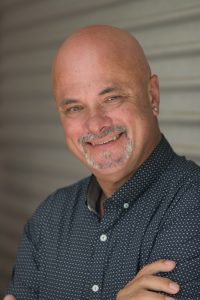 My goal with Car Business is to provide timely and informative articles on everything to do with cars – used car purchase, new car sales, car service, car finance, car insurance, aftermarket car protection products – everything .
Above anything else, Car Business is a company that provides current automotive advice for car owners who don't have access to knowledgeable car industry friends. To those of you without someone to talk to, I'm your expert – the car guy.
I've been in the car industry since 1978 – covering all aspects that consumers need advice on. I've been called a lot of things in my time – The Car Professor, The Car Doctor, and recently the Car Guy, but the bottom line is that I know a lot about this industry. Whenever someone needs some advice – they call me.
In general terms my car advice is free – it's just something I like to do and my goal is to give back to the community that has treated me so well.
Good quality, Guaranteed Used Cars
I have access to good quality cars – you can see my current stock by clicking through to Cars Guide. I'm also able to search out that particular car that you're finding difficult to find. I've got a great dealer community that I've dealt with for many years and these cars don't even hit the websites. I specialize in South East Queensland but in some cases, can look after interstate customers
Other areas that I specialize in are fairly widespread.
Genuine Spare Parts, Merchandise and Other Cool Stuff
www.genuinespares.com.au is an online spare parts business specializing in Chrysler, Jeep, Dodge, Fiat, Alfa Romeo, Isuzu Ute and Volkswagen. SO if you're looking for anything from crash parts, electrical components, wheels, t-shirts or anything else, let me assist you with that search.  You can rely on genuine spares to procure parts at better than trade price and certainly better than you can buy in Australia. My prices are reduced by about 30% on what you'd expect to pay here in Australia
Car Business Protects Your Car
Car Business is a local agent for Williams Paint and Interior Protection,  AutoGard and CleanGard, SunX window tinting.
Don't get ripped off by car dealers wanting to make a huge profit – our window tinting prices start from $175 up to $450 for cars that dealers want to charge $750 for.
Car Finance and Car Insurance
My finance and insurance franchise, 1800Approved Finance, will help you get finance for your car at rates much lower than a dealer will offer. For a homeowner, we're talking from 4.99%. Your bank won't even offer you that .
It's My Opinion – Cars, Auto Industry
If you're interested in reading quality information about new car releases, forthcoming models and just about anything else to do with the car business, click over to my blog – https://carbusiness.com.au/wpcbadmn//blog/
You'll find diverse comment about the car industry and car people. I don't hold back on my comments – like it or not, my opinions are just that – opinions.
In closing, if you want to connect with me here's how
Car Business and Bob Aldons Contact Info
Phone:          International           +61 418 748 498
Local                          0418 748 498
Email:                                                [email protected]
Visit:                                                  226 Anzac Avenue
Kippa-Ring Q 4021
Mail:                                                  PO Box 195
Clontarf Q 4019
In closing, my passion is cars, car buyers, car dealers, but just about anything to do with cars. But you need to do me 1 favour….
Please drive carefully
Warm regards
Bob Aldons
#carbusiness #thecarguy #bobaldons #carbrokers #carbuyersadvocate #discountnewcars #carbuyingservice #bestcarprice #racq #nrma #racv #caradvice #mistakesthatcarbuyersmake