Hi. Bob Aldons, Owner and CEO from Car Business with another suggestion on how to get a better outcome when you visit a car dealer. I keep saying, car dealers and their staff are trained professionals whose job is to part you with as much of your money as they possibly can. It's what they do! Car Business is here to even the playing field and if you follow my best advice on how to test drive a new car like an expert, you'll come out much better than they hope you do. A salesperson in your typical car dealership follows a tried and true process when dealing with new car customers. Hello, Bob "The Car Guy" from Car Business here with more information on how you can beat the car dealers.
I've been in the Car Business for nearly 40 years (geez I'm feeling old) and in all that time, there really hasn't been a change in the way that salespeople are trained. Few have tried, but most have failed to modify the process, however, it works for the car dealers and as a dealer, I was an advocate of the process. So, it's probably a good time to let you know what they do and how they do it. The first thing is that you shouldn't let the salesperson take control. And it's important that every time that you can throw them off their process the more control you take.
One of the most important is the test drive. Dealerships dictate that salespeople should have a set test drive – their excuse is that it covers a good route that lets you see the way the car performs. The reality is that they've picked it so you don't take it on bumpy roads, highways or high traffic area – they want to control where you go. So this article gives you more power over the salesperson and keeps you in control.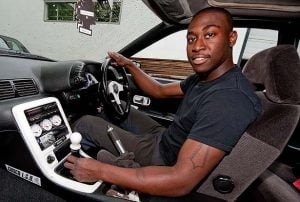 New Car Buyers select their cars based on a plethora of factors almost as unique as the buyers themselves.
For some buyer's it's all about the need. What type of new car do they need to meet the requirements of their family. For others, it's style and looks. People who buy million dollar cars aren't really interested in fuel consumption.
For others yet, it's all about price – the amount of their money they need to invest to meet the requirements they dictate. And, in a lot of situations, it's more than 1 factor – it's a combination of numerous factors – price, safety, resale value, and more again.
Savvy shoppers will take a few vehicles on a test drive – in Australia, not as many move away from a brand or model they've enjoyed previously. In the USA, 70% of potential new car buyers say they haven't made up their mind when they start on the new car buying journey.
But in all cases, they are after that perfect car that meets their wants, tastes in style, lifestyle requirement sand other factors before they make a decision to buy. Too many people only take a short test drive and are then disappointed with their decision. So it's more important than ever to make sure that your demonstration or test drive is comprehensive enough to avoid bad decisions. So if you're about to start that shopping exercise, then here's a few tips that will help you to make a good decision – or at least one that you won't regret when you drive your new car across the kerb.
 Take your Time: Rushed shopping for a new car is the best way to wind up with a car that you don't really like.
You must do your research. DO extensive online investigation, ask your friends on Facebook their opinion about your desired outcome and ask them about the service they've received from dealers they've dealt with. Walk dealer yards after hours when you can be left alone and not hassled by over-anxious salespeople. Go to review sites – Google, Word of Mouth Online, Yelp and look for opinions on your selection. One of the best ways is to type "Review" "Your brand and model" into a search engine. You'll be surprised at the vast amount of information you'll be shown.
For example, when I typed, "Review: Golf GTI" into Google I was presented with 408,000 results. The most recent results on the first page provided me with enough reading and research to give a pretty focused result.
When you've selected the vehicle the biggest challenge is to be able to take an extended test drive.   Starting your test drive process a month or so before you need to buy gives you time. But don't be rushed. The salesperson will try to close you down the very first time you visit a dealer. Don't be pressured. Sometimes it's best to call in advance, speak to a salesperson and indicate that you want to take a car overnight or over a weekend rather than the round the block drive that they want you to take.
If you have absolutely narrowed the vehicle you want down to 1, perhaps you can rent a vehicle from the local rent-a-car companies – no pressure, your own test drive route and you get to live with it for a weekend or a couple of days. Most rental companies have a pretty good selection of current model cars.
Starting the test driving process a month or more ahead of your actual planned purchase point will give you plenty of time to think, analyze, compare, and make a smarter decision. Don't shop for a car in a single weekend, or on your lunch break. Spend the time, and you'll thank yourself down the line.
Make a List and check it twice:       What are the most important 5 aspects of a new car for you? A long warranty? Good economy? Passive and active safety? Five stars? Green vehicle? Apple or Android Car Play? Write down your list of requirements for your new car and stick to it. Don't let a salesperson say – you don't really need that. If you've spent the time to decide that you want this feature in your car, stick with the plan. And plan a budget and stick to it. Professional salespeople will try many ways to get you to spend more – don't be pressured. Stay focused on your plan and you'll get the perfect vehicle for your needs.
The Car Guys Tip: Once you've set your budget, picked the must haves and the like to have features, you're ready to visit the dealers in your area, It's ok to show the salesperson your list – let them work with you to achieve the best vehicle that they have. However, remember if you're not set on a brand, then next dealers may have a better vehicle. So take your time and don't feel obligated to one person or dealership.
 Will it fit? : If you have to fit something into your car – your cat cage, the dog box, the dog, a ladder, a painting or an easel, take it with you to the dealership. If you've got car seats, make the salesperson transfer them to the new car – just to make sure that everything will fit as you need it to. Make sure that if you're buying a vehicle to take your family on holidays, ensure that you can achieve everything that you need to.
The Car Guys Tip: Modern vehicles are very flexible – seats down, seats up, underfloor storage, everything must work in your favour, but these accommodations are not all created equal. Do they fold flat, at an angle – is storage easy or compromised? If one folds, can the other be used by a passenger? Be sure that you check all the permutations that you may use.
How does it feel?: If at all possible, aim to be able to take the test drive on roads that you choose and better, see if you can arrange an overnight or weekend test drive.
Some dealers will accommodate you, others won't even consider it.  If you're limited to a round the block drive, take it on a rough road as well as smooth ones. Vehicle engineers do a great job making cars ride smoothly, but the biggest struggle they have is designing suspension to be smooth on rougher roads. Are you comfortable with it? Be sure that you can live with it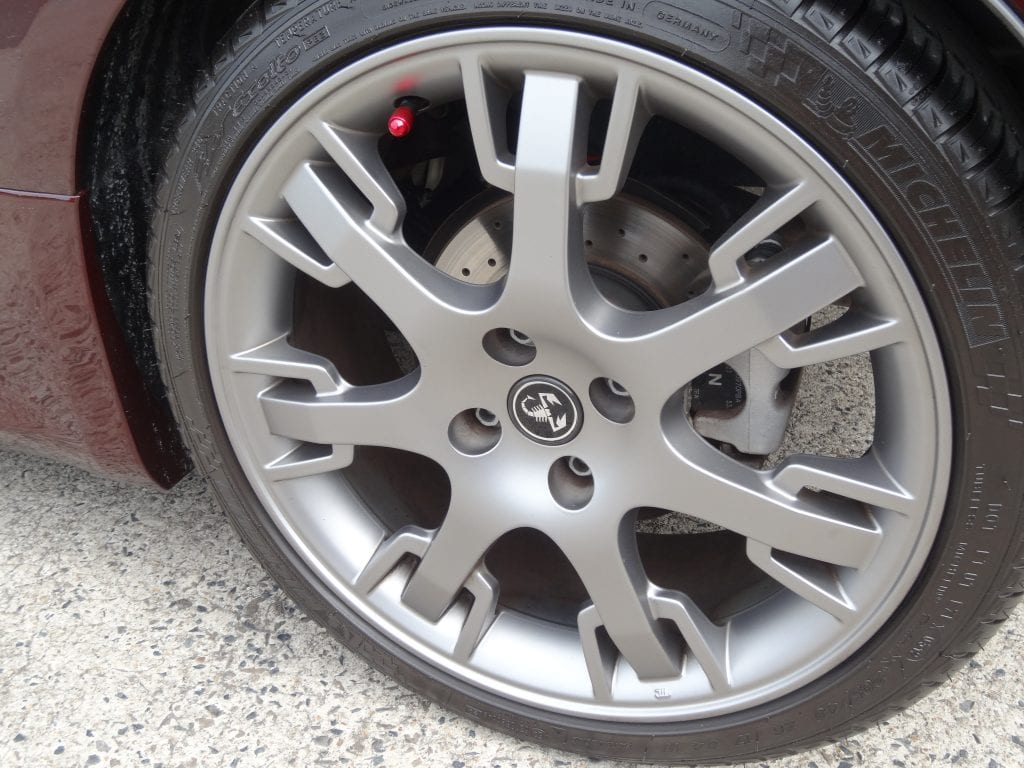 The Car Guys Tip: A test drive is important. See if you can rent a similar vehicle that you're ready to buy. Rental companies have a broad range of vehicles available. It will pay you to take one for a long weekend to make sure that the vehicle you're considering is the right one for you.
Don't forget your passengers.
If you're considerate for all of your family members, be sure to sit in the passenger seat and the rear seats, not just the drives seat. (You'll get brownie points from your partner for sure)
Note available headroom, shoulder room and importantly leg room. If you're looking for a seven seater, make sure that the rear seats will accommodate whoever you're planning on being there.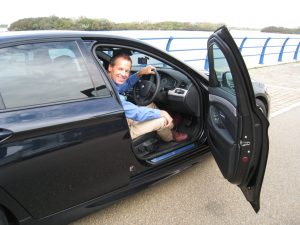 The Car Guy
The Car Guys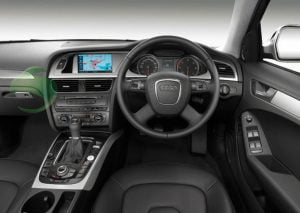 Tip: Most families have children and if you have to make sure that they've got all the electronic gadgets that they need, particularly if you're planning on long driving holidays. They're not content with "I Spy" any longer – laptops, DVD's, IPads and the like need to be located safely in the rear seat area. Make sure that there are plenty of power sockets too – too hard to decide who gets the use of limited power sockets.
Can you park it?  On your test drive, find a car park to try parking the new car. While you might be used to parking your current vehicle, testing the potential new one will give you some reassurance that it's the right car for you. Try reverse parking, parallel parking driving straight into the space and reversing out of it. Your new car will certainly have reversing sensors and probably a reversing camera. If it's a higher spec vehicle, it may have automatic parking aids – make sure that you know how to use it.
The Car Guys Tip: If your new car doesn't have these advanced parking features, find out how much it will cost to retrofit. At a very minimum a reversing camera is a good addition and doesn't cost all that much. If you have a family with small children don't even think about it – get it done.
There's a good chance that the vehicle you're considering will have some form of touchscreen infotainment system that acts as a central point for media, communications, information, and other vehicle functions. You need to spend some time to understand how all this works. Is it intuitive, fast or slow, and does it make sense to you? Believe it or not, some systems were originally design for non-English speaking countries, and it just doesn't translate well. Pair your phone and see that everything works as you want it to.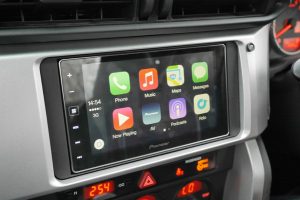 The Car Guys Tip:  When I bought my Volkswagen Amarok Ute in late 2015, it didn't have navigation, reverse cameras, music play – it was pretty basic. I looked around the market and found that an Apple Car Play was available for my vehicle. So rather than buying a separate reversing camera and navigation system I went for Apple Car Play. Great decision on my part and I haven't looked back (no pun intended)
It streams my music, let's me listen to audible books, podcasts and best of all uses Google Maps for navigation. And undoubtedly, Google Maps is the most up to date mapping system available and doesn't need updates. It's easy to use and that's the most important aspect.
Every article I write is targeted at providing as much information for car owners and prospective car buyers.
Above anything else, Car Business is a company that provides automotive advice for car owners who don't have access to experts. Am I an expert? I've been in the car business for over 38 years, and while there are areas where I'll reach out to friends and acquaintances for advice, I've got a pretty good grasp of most aspects of the business. I've been called a lot of things in my time – Car Doctor, Car Professor or The Car Guy, but whenever someone wants some sensible advice, they call me.
I don't charge for advice, whether it's on the phone, via email or face to face. I'm happy to provide my expertise whenever I can. So if you want to chat to The Car Guru, get in touch.
I have access to good quality cars – you can see them on Cars Guide. Just click here [Cars Guide] to view our current stock of vehicles.
Other parts of my business that you may find the need to use from time to time are:
www.genuinespares.com.au. This is an online spare parts store for Chrysler, Jeep, Dodge, Alfa Romeo, Fiat, Volkswagen and Isuzu Ute. I've got thousands of mechanical and panel parts plus Mopar (Jeep, Chrysler, Dodge, Fiat, Alfa) T-Shirts, tyres, and alloy wheels as well. If you're looking for a hard to get replacement part for any of these brands, or you just want to get a better price than retail on any car brand, let me know. And you won't pay inflated replacement parts prices either. I've priced my stock at a discounted value to compete with the USA and Europe spare parts prices but with local delivery charges
We're local agents for Williams Paint and Interior Protection as well as AutoGard and CleanGard car products and SunX window tinting. The Same story applies. This is an area that car dealers want to make an amazing amount of profit – up to 100% in some cases. Don't get ripped off by the franchise car dealers – check us out for a local competitive price on car protection products, window tinting, and engine products.
I'm pleased to advise that in 2015 I was awarded the franchise for 1800Approved Finance. As a local finance company, we're able to provide a better level of service than the local car dealers as well as pretty competitive rates. SO before you sign on the dotted line, let us compare rates on finance and insurance for you – no obligation. If you're looking for finance for a new or used car, or any other worthwhile purpose, our company can assist – even if you've had some troubling financial issues.
BLOG – I write a new Blog for my website a couple of times a week. If you'd like to read some of the stories I've written just click here.
If you ever need that advice, reach out. My contact information is:
Phone:                   0418 748 498
Email:                    [email protected]
Visit:                      226 Anzac Avenue Kippa-Ring Queensland (by appointment only)
Mail:                      PO Box 195 Clontarf Q 4019
Warm regards and remember to drive carefully
Bob Aldons
#carbusiness #thecarguy #bobaldons #newcars #racq #nrma #racv  #bestcarprice #discountnewcars #carbroker #carbuyersadvocate